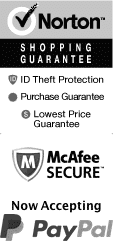 Family Things to do in Myrtle Beach
Family Things to do in Myrtle Beach
Dec 6, 2023
to
Oct 11, 2024
Pirates Voyage Dinner & Show in Myrtle Beach, SC
Schedule
An iconic thing to do in Myrtle Beach that is perfect for the entire family is Pirates Voyage Dinner Show. This entertaining combination of food and a show brings to life the battles of costumed pirates above a real life lagoon. Watch as they sword fight, do acrobatics, and more. Top it all off with a delicious meal for an amazing evening out with the entire family.
Mar 4, 2024
to
Apr 30, 2024
Myrtle Beach Dolphin Cruise & Dolphin Tours
Schedule

Dolphins are stunning creatures, and for that they are the jewel of Myrtle Beach. Guests can see them in their wild habitat on one of the Myrtle Beach Dolphin Cruise & Dolphin Tours offered in the area. During your time in the area, be sure to set out on one of these cruises to get out on the water and see the wildlife of Myrtle Beach in a brand new light.
Dec 6, 2023
to
Dec 31, 2023
Dino Park Myrtle Beach
Schedule

Visit Dino Park in Myrtle Beach to travel back in time! The kids will love this Broadway at the Beach activity since it gives them a close-up encounter with some of their favorite historical creatures. Dino Park offers something to offer everyone, whether you adore dinosaurs or are just looking for some amazing photo opportunities while on vacation. Come face-to-face with 20 life-size dinosaurs when you enter. These lifelike animatronics offer a distinctive way to experience history. A fun ball pit, a "Dig a Dino Fossil" activity, and a ride-on Tyrannosaurus are among the entertaining family activities available.
Dec 6, 2023
to
Nov 29, 2024
Barefoot Queen Myrtle Beach Dinner Cruises
Schedule
The Barefoot Queen Myrtle Beach Sightseeing & Dinner Cruises are a terrific choice for your Myrtle Beach itinerary. Climb aboard and sail through Barefoot Landing while taking in breathtaking sights, entertainment, and a mouthwatering meal. With several cruising options to choose from, you will be able to get out on the water and experience some of the best fun in the Myrtle Beach area.
Dec 6, 2023
to
Sep 28, 2024
Polynesian Luau & Fire Dinner Show at St Johns Inn
Schedule
For something exciting and adrenaline-inducing, be sure to check out the Polynesian Luau & Fire Dinner Show at St Johns Inn. Combining dinner, entertainment, and Polynesian culture, this is the perfect addition to your itinerary in the area.
Dec 6, 2023
to
Dec 31, 2023
Charles Bach International Illusionist
Schedule
Charles Bach International Illusionist will astound you! A powerful performance combines magic, ventriloquism, 4D effects, and costumery. Visitors will be able to see mind-blowing tricks performed during the presentation. A couple of these performances are Bach's famous kite illusion and levitating harp. Bach is a jack-of-all-trades who has been perfecting the art of magic since he was a little child. He is skilled in magic, ventriloquism, music, comedy, juggling, and acting. He has even performed many tricks under water, and he is the only magician in the world to attempt an underwater escape while restrained by 100 lb chains. Enjoy his magic act for a family-friendly time that will wow you!
Dec 6, 2023
to
Dec 31, 2023
Broadway Grand Prix Family Race Park in Myrtle Beach, SC
Schedule
Broadway Grand Prix is perfect for the entire family. With seven different race tracks to conquer, each catered to a different age group, everyone can participate in the fun. Guests can also enjoy the fun of bumper cars, a carousel, and a mini golf course. With so much fun to have, it is no surprise that Broadway Grand Prix will be a great addition to your vacation!
Dec 6, 2023
to
Dec 31, 2024
Hollywood Wax Museum in Myrtle Beach, SC
Schedule
The Hollywood Wax Museum at the Broadway at the Beach offers families an amazing experience. You'll be able to get up close and personal with wax replicas of some of your favorite celebrities, musicians, actors, and more while taking pictures along the way. This two-story attraction is jam-packed with excitement, starring everyone from Robert DeNiro to Robert Downey, Jr.