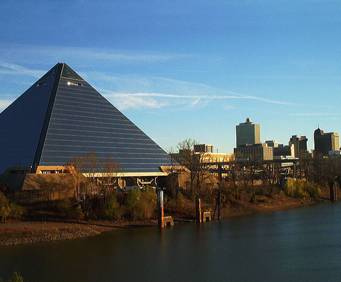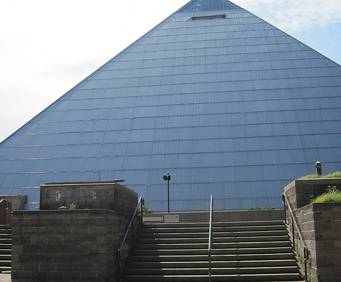 Pyramid Arena in Memphis, TN
1 Auction Ave Memphis, TN 38105
Located in
Downtown Memphis
, The Pyramid Arena is not only a truly unique architectural structure, but a completely functional arena that nearly always has something going on in the area.
Whether its sports, concerts or family entertainment you're looking for , there's a good chance you'll find it happening at the Pyramid Arena.
Of course if you're merely interested in seeing the sights while in Memphis, Pyramid Arena is still a can't miss stop. At 32 stories tall, it is one of the largest pyramid structures in all of the world, with its base covering 360,000 square feet. Visit for the mere sight of the structure, visit for its many annual and sporting events, but just be sure to visit the Pyramid Arena during your time in Memphis.