National Civil Rights Museum
450 Mulberry Street Memphis, TN 38103 |
1-800-987-9852

More than 35 years after the assassination of Dr Martin Luther King Jr, this historic landmark in Memphis has turned itself into a tribute to the earth-changing Civil Rights Movement.

Details

Most guests spend approximately 3-4 hours at the museum.

Appropriate for All Ages

Handicap Accessible

Gift Shop On-site

View Schedule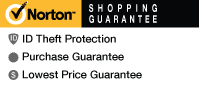 Description
On April 4, 1968 all eyes in the world turned to a small hotel in Memphis, TN. On a balcony of the Lorraine Hotel, Dr. Martin Luther King Jr. was assassinated. Today, this landmark has become a tribute to the Civil Rights Movement in the United States and has ensured that at least part of Dr. King's dream would come true. From 1987 to 1991, the hotel and the four acres on which it is located underwent a radical transformation, becoming the National Civil Rights Museum.
Exhibits featured inside the museum and its expansion cover events from 1619 to the present day and include Little Rock, Montgomery Bus Boycott, The March on Washington, Booker T. Washington, The Assassination of Dr. King and much more. The voices and faces responsible for many of the most significant events in the Civil Rights Movement come to life here and tell an enthralling story of decades of struggle for equality and fairness.