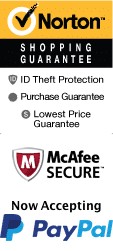 National Civil Rights Museum
450 Mulberry Street Memphis, TN 38103
1-800-987-9852
Chat Now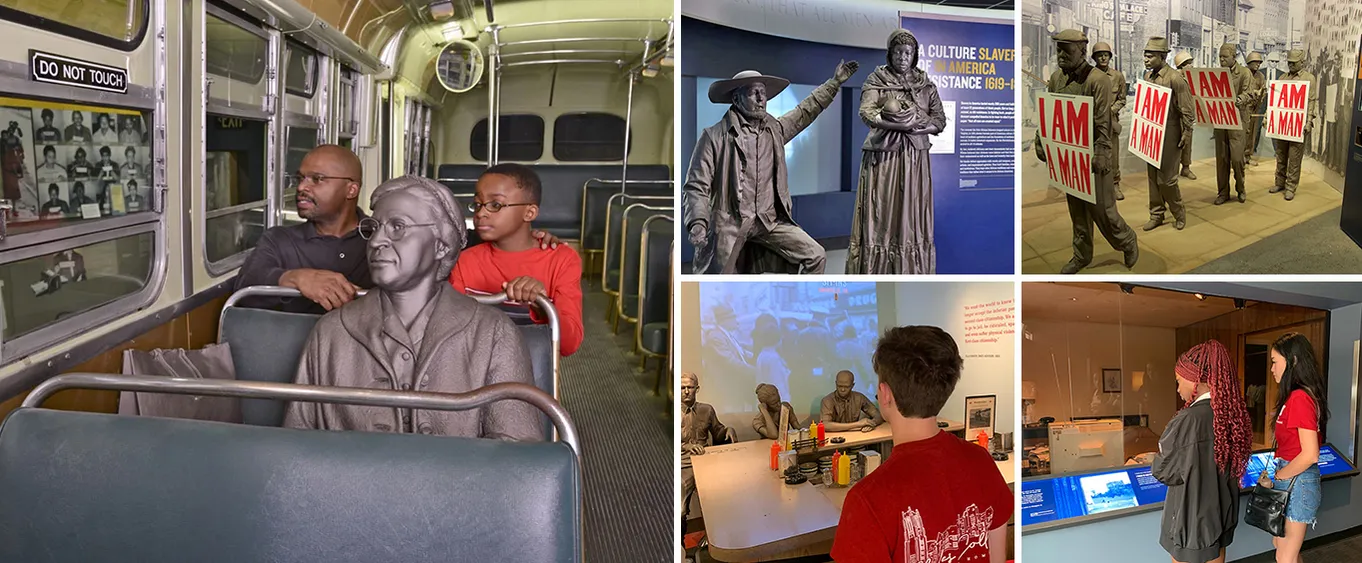 More than 35 years after the assassination of Dr Martin Luther King Jr, this historic museum and landmark in Memphis has turned itself into a tribute to the earth-changing Civil Rights Movement. On April 4, 1968 all eyes in the world turned to a small hotel in Memphis, TN. On a balcony of the Lorraine Hotel, Dr. Martin Luther King Jr. was assassinated. Today, this landmark has become a tribute to the Civil Rights Movement in the United States and has ensured that at least part of Dr. King's dream would come true. From 1987 to 1991, the hotel and the four acres on which it is located underwent a radical transformation, becoming the National Civil Rights Museum, one of the most historic attractions in Memphis.
Exhibits and its expansion cover events from 1619 to the present day and include Little Rock, Montgomery Bus Boycott, The March on Washington, Booker T. Washington, The Assassination of Dr. King and much more. The voices and faces responsible for many of the most significant events in the Civil Rights Movement come to life here and tell an enthralling story of decades of struggle for equality and fairness. Permanent exhibits include:
A Culture of Resistance:

This harrowing and sobering exhibit offers up graphic presentations of slave life from 1619 until 1861. Here, guests will learn the true stories of slaves and see factoids about this awful time period in history. With illuminated maps, graphics, and statistics, this truly puts slavery and its impact into perspective for visitors.

Standing Up By Sitting Down:

This exhibit is dedicated to the famous student sit-in demonstrations of 1960. It was during this display that demonstrators protested against segregation. This non-violent protest was a spark in the Civil Rights Movement, and here guests can see the original counter that stood during the demonstration.

The Year They Walked:

Climb aboard a real bus and get unique insight into the Montgomery Bus Boycott of 1955 - 1956. This movement highlights the boycott that changed parts of the movement. The exhibit features an interactive display and audio of Martin Luther King Jr's speeches and even 3D figures of leaders.

What Do We Want?:

This Black Power exhibit features quotes, artifacts, and influential facts regarding the Black Power movement and its contributions to the changes brought on by the Civil Rights Movement.
This museum is a must see on your Memphis, TN vacation!
Reviews

Andrew Pack
Dickson, TN
✓
Verified Traveler
"A must see while in Memphis!"
Absolutely incredible!!!! An amazing thought provoking and moving experience!! A must see while in memphis!

Genevieve Wilburgh
Lithonia, GA
✓
Verified Traveler
"The experience as moving and inspirational."
The experience as moving and inspirational.

Cheryl Wilson
Calumet City, IL
✓
Verified Traveler
I was so amazed. It was so awesome to see the different civil right eras. I would go back again. I would love for my children and grandchildren to go to the museum. Overall memphis was a awesome trip. Everyone was so nice and polite.Can't wait to go back again.

Ruby Hall
Evansville, IN
✓
Verified Traveler
"I will never forget my trip to the Civil Rights Museum."
I was really moved with what i experience at the museum. I really like the why you could pause the recorder and stay at that history setting as long as you liked. I felt like i was at the protest,and the march on washington. It really made you feel like you were apart of history. I will never forget my trip to the civil rights museum. Thank you,
Frequently Asked Questions for National Civil Rights Museum:
Approximately how long could a customer plan to spend there?

Most guests spend 3-4 hours at the museum.

What amenities are available?

There is a gift shop on-site.

Is it handicap accessible?

Yes, it is handicap accessible.

Is photography & video recording allowed?

Non-Flash photography is permitted.

For what ages is it appropriate?

Attraction is appropriate for all ages.

Is parking available?

Yes, free parking is available.
Book Now!