Memphis, TN Attractions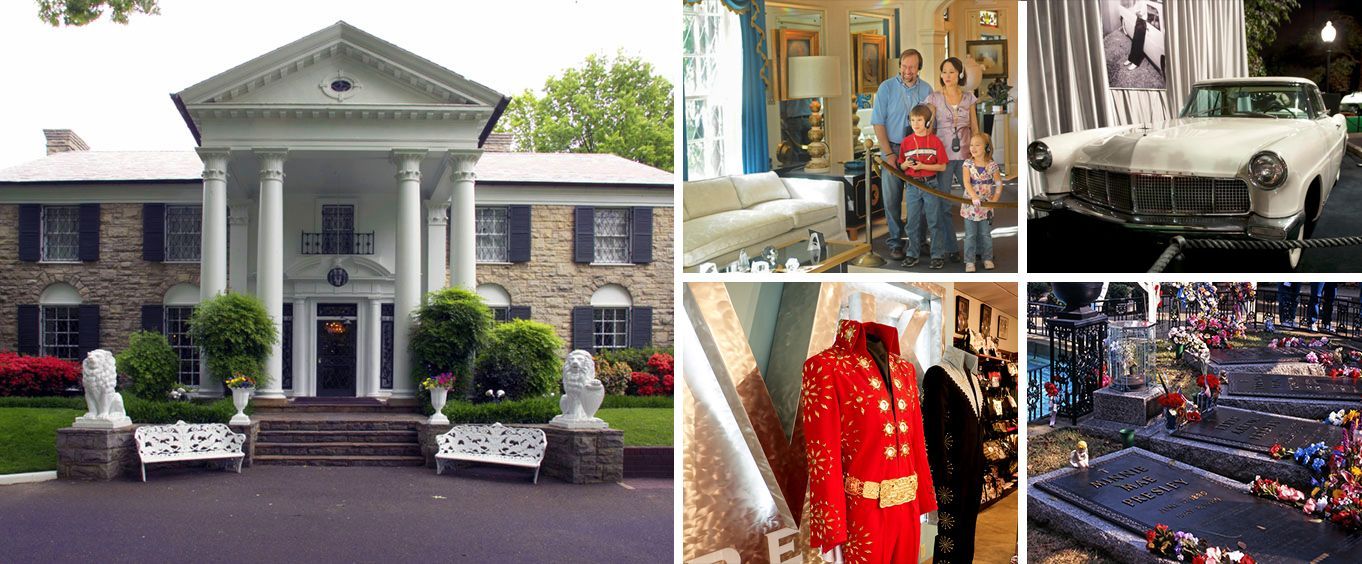 Elvis Presley's Graceland Experience is something that you will remember for the rest of your life. During the experience you will take a narrated tour of the famous Elvis Presley's home and estate. You will get to see how the famous singer lived at his home. You will also get to take a tour of the estate and get to see the horses that he kept there for him and his family to ride. The tour will last for about three and a half hours and non-flash photography is allowed. You will get to up close and personal all of his memorabilia and items that he acquired during his lifetime.
Available 731 days between Now & Dec 8
When you plan on taking your next vacation to Memphis, Tennessee you might want to entertain yourself a bit by participating in on the Sun Studio Guided Tour. This is a guided tour that may last about 45 minutes, but this tour may also possibly even go as long as 90 minutes. Most people who have taken this tour have been known to be so caught up in the greatness that they desire to stay longer. This guided tour takes you back in time to learn more about some of the greatest artist known such as: Elvis Jerry Lee Lewis, Roy Obinson, Johnny Cash and many more well-known artists. This musical tour is the perfect addition to your fun vacation in Memphis, Tennessee.
Available 388 days between Now & Dec 31
Located on the popular Beale Street in the downtown area of the city, Memphis Rock 'n' Soul Museum is offers an enjoyable and education experience in a location convenient to a number of other attractions, restaurants, shopping, and accommodations. The Smithsonian Institution-affiliated museum provides a look at the history of music in Memphis from the 1930s to its heyday in the 1970s, including the impact of the Civil Rights Movement. Exhibits include Rural Culture, Rural Music, Coming to Memphis, Sun Records & Youth Culture, and more. The museum is a perfect way to get a feel for a city that has, as the museum is proud to point out, been mentioned in more than 1000 songs.
Available 363 days between Jan 1 & Dec 31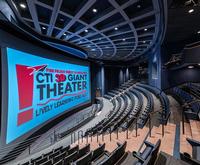 The Crew Training International IMAX Theater in Memphis, Tennessee, is attached to the Pink Palace Museum. There are special ticket options guests can select to catch one of the movies playing on the 3D IMAX screen. Guests usually spend four to eight hours at the museum. It is home to many permanent exhibits, including the Piggly Wiggly replica store; guests who visit this display will have a fantastic history lesson given to them about the founder of the grocery store chain. The Pink Palace Museum is appropriate for all ages; it is accommodating to those who need wheelchairs and strollers. The second floor of the museum is now open; this area of the museum has not been open to the public since 1978.
Available 388 days between Now & Dec 31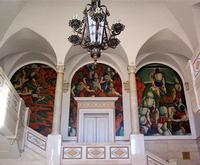 Discovering things to do in Memphis, Tennessee is not very hard. One attraction that's a must see is The Pink Palace Museum. I am a regular visitor to this Museum, as the exhibits are continually changing. The permanent exhibits are always worth seeing again. Among the permanent exhibits is a replica of the first Piggly Wiggly Grocery Chain store, Cultural and Natural Histories of the South, and an CTI 3D Giant Imax Theater. This Museum is fun for the whole family with displays and interactive exhibits for all ages. Its takes most of the day to see all there is on display. So when in Memphis make sure to come by and spend some time in the Pink Palace Museum. It is an experience you will not soon forget.
Available 388 days between Now & Dec 31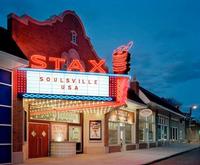 For a great insight into the creation of Stax Records, visit the Stax Museum of American Soul Music, located in Memphis, Tennessee. Being appropriate for all ages, guests can plan on spending at least 4 to 5 hours at the museum with a few minutes visiting the on-site gift shop. The museum features the history of Stax Records and how it launched the careers of many well-known legends. These include Otis Redding, Isaac Hayes, Richard Pryor and Bill Cosby. Some exhibits showcased at the museum include Humble Beginnings, Express Yourself!, Hallowed Ground, Wall of Sound and SuperFly. The museum is handicap accessible with cameras permitted. Free parking is available.
Available 623 days between Now & Dec 8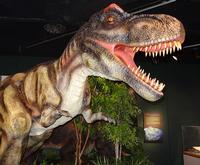 The IMAX and Pink Palace Museum combination ticket provides two great experiences at one handy price. The Pink Palace Museum and its attached IMAX theater are popular Memphis attractions that provide visitors with a fun and educational time. The museum offers a look at history, science, technology, and nature through the lens of the Mid-South; it draws nearly a quarter million visitors to it each year to enjoy the rich variety of exhibits, showings at the IMAX, and calendar of events. It is an entertaining and enriching experience for visitors both young and old, and it serves as a good addition to any trip to the Memphis area.
Available 388 days between Now & Dec 31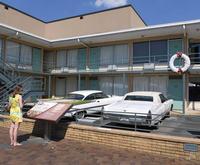 The National Civil Rights Museum will be a must-see stop on my vacation to Memphis, Tennessee. The historic museum details the Civil rights movement from 1619 onwards. The museum itself is housed on the site where Dr. Martin Luther King tragically lost his life on the Lorraine Hotel balcony outside his room. I'll get to witness permanent exhibits such as, A culture of Resistance, The Year They Walked, Standing Up By Sitting Down, and What Do We Want, which honor civil rights heroes for their courage through struggle. With exhibits stretching across four acres of land, I'll be able to experience the powerful messages from some of the greatest historical figures in American history.
Available 333 days between Now & Dec 31
Dec 10
N/A
Sold Out
Dec 17
N/A
Sold Out
Dec 24
N/A
Sold Out
>