Memphis, TN Attractions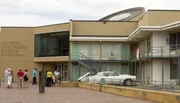 The National Civil Rights Museum attraction will be a must-see stop on my vacation to Memphis, Tennessee. The historic museum details the Civil rights movement from 1619 onwards. The museum itself is housed on the site where Dr. Martin Luther King tragically lost his life on the Lorraine Hotel balcony outside his room. I'll get to witness permanent exhibits such as, A culture of Resistance, The Year They Walked, Standing Up By Sitting Down, and What Do We Want, which honor civil rights heroes for their courage through struggle. With exhibits stretching across four acres of land, I'll be able to experience the powerful messages from some of the greatest historical figures in American history.
Dec 10
N/A
Dec 12
N/A
Dec 17
N/A
Dec 19
N/A
Dec 24
N/A
Dec 26
N/A
>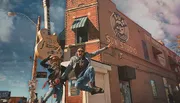 When you plan on taking your next vacation to Memphis, Tennessee you might want to entertain yourself a bit by participating in on the Sun Studio Guided Tour attraction. This is a guided tour that may last about 45 minutes, but this tour may also possibly even go as long as 90 minutes. Most people who have taken this tour have been known to be so caught up in the greatness that they desire to stay longer. This guided tour takes you back in time to learn more about some of the greatest artist known such as: Elvis Jerry Lee Lewis, Roy Obinson, Johnny Cash and many more well-known artists. This musical tour is the perfect addition to your fun vacation in Memphis, Tennessee.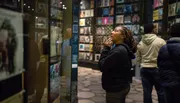 For a great insight into the creation of Stax Records, visit the Stax Museum of American Soul Music attraction, located in Memphis, Tennessee. Being appropriate for all ages, guests can plan on spending at least 4 to 5 hours at the museum with a few minutes visiting the on-site gift shop. The museum features the history of Stax Records and how it launched the careers of many well-known legends. These include Otis Redding, Isaac Hayes, Richard Pryor and Bill Cosby. Some exhibits showcased at the museum include Humble Beginnings, Express Yourself!, Hallowed Ground, Wall of Sound and SuperFly. The museum is handicap accessible with cameras permitted. Free parking is available.
Dec 11
N/A
Dec 18
N/A
Dec 24
N/A
Dec 25
N/A
>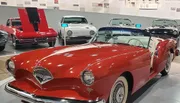 The trip I took to Memphis, Tennessee included a stop at The Edge Motor Museum attraction. This iconic Car Museum is an impressive collection of Motor Vehicles. This assortment spans many years of car manufacturing and collecting. The focus on preservation over restoration became clear as I toured the Museum. The vehicles in this collection are on loan from individual collectors. This makes this collection of cars unique in that each car has a specific history, or past, that goes with it. It is the story that makes the car, or is it the car that makes the story. I was able to decide. The Edge Motor Museum is a, unique one of a kind, Museum in Memphis. I will keep coming back to see the "new" additions.
The Memphis Music Hall of Fame attraction offers displays and details about one of the most musical cities in the country. Visitors will be able to follow a guide to learn more about the artists who are recognized as well as some of the awards that have been given to various musicians from all genres of music. Some of the people who are recognized in the museum include Jerry Lee Lewis, ZZ Top, and Johnny Cash. Visitors can see cars that musicians have owned, clothing that they've worn, and instruments that they have played. New members are added each year, making the museum one that is ever-changing for visitors to enjoy.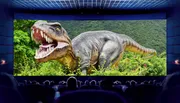 The Crew Training International IMAX Theater attraction in Memphis, Tennessee, is attached to the Pink Palace Museum. There are special ticket options guests can select to catch one of the movies playing on the 3D IMAX screen. Guests usually spend four to eight hours at the museum. It is home to many permanent exhibits, including the Piggly Wiggly replica store; guests who visit this display will have a fantastic history lesson given to them about the founder of the grocery store chain. The Pink Palace Museum is appropriate for all ages; it is accommodating to those who need wheelchairs and strollers. The second floor of the museum is now open; this area of the museum has not been open to the public since 1978.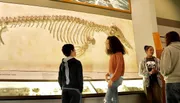 Attractions abound in Memphis, but one of the most unique is the Pink Palace Museum. This former mansion turned museum boasts a range of exhibits featuring everything from natural history to cultural artifacts to interactive children's exhibits. Visitors can explore the planetarium, learn about the Civil War's effects on the city, and even check out replicas of Piggly Wiggly, the world's first self-service grocery store. With so many fascinating exhibits under one roof, the Pink Palace Museum is sure to entertain and educate visitors of all ages.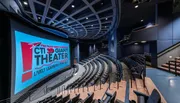 Attractions abound in Memphis, but none are quite like the IMAX Theater and Pink Palace Museum Combination Ticket. This remarkable package allows visitors to experience the thrill of IMAX movies and delve into the fascinating history and culture of Memphis with a visit to the Pink Palace Museum. With stunning, larger-than-life video, impressive sound quality, and engaging exhibits featuring everything from the region's prehistoric past to its Civil War and Civil Rights struggles, this ticket is a must-see for anybody wanting to learn more about this iconic Southern city.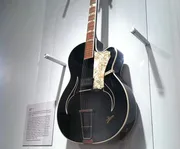 Attractions don't get much better than the Memphis Rock 'n' Soul Museum. If you're a fan of music, history, or just looking for a time capsule of Memphis' amazing past, this museum is for you. With seven galleries dedicated to the sounds that influenced cultural and musical movements around the world, including the roots and branches of Memphis music, it's a must-see for any traveler visiting Memphis. The museum explores the birth of rock and soul music, and its evolution through the decades.