Memphis Music Hall of Fame

126 Beale Street Memphis, TN 38103
1-800-987-9852
Description
Memphis Music Hall of Fame Photos (10)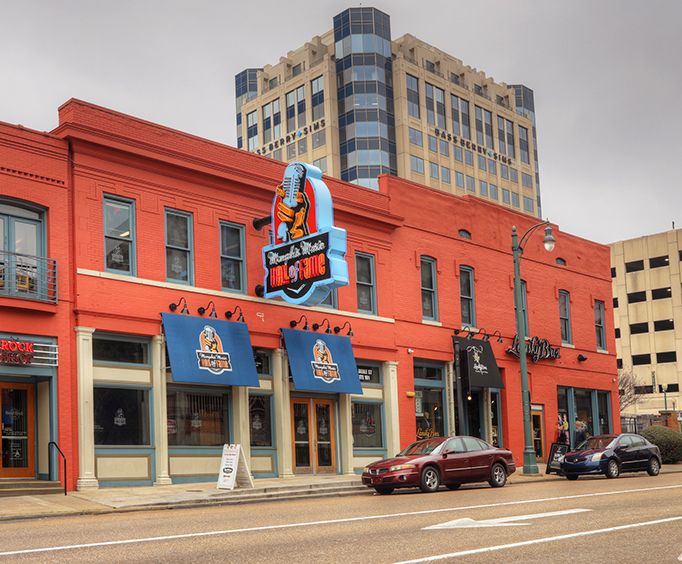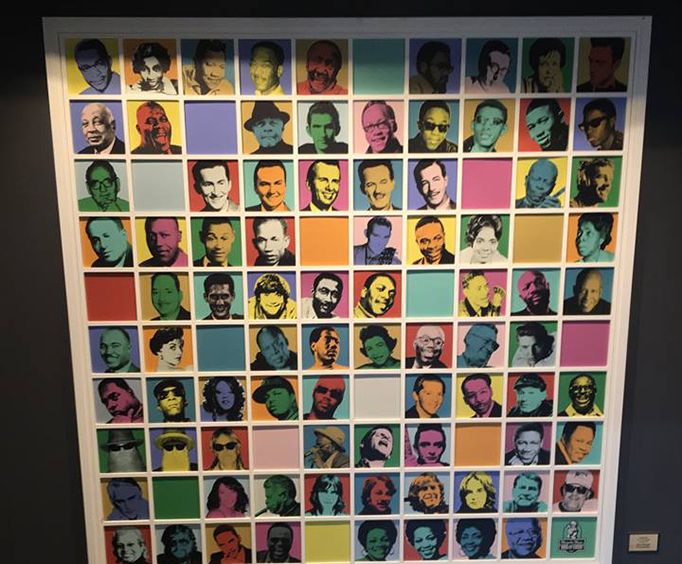 The Memphis Music Hall of Fame is a fantastic place to visit if you are looking for something fun and educational on your next Memphis, Tennessee vacation; with plenty of displays and exhibits to explore, you can always learn something new at this great museum.
Located at the corner of Beale Street, the museum is known for its many tributes to legendary musicians such as B.B. King, Jerry Lee Lewis, ZZ Top, Three 6 Mafia, and more, music lovers are sure to have a great time exploring the history of the industry in Memphis, TN.
The museum is filled with unique memorabilia, video performances and interviews that are hard to find anywhere else, and tons of interactive exhibits. Some of the memorabilia include items such as Jerry Lee Lewis' custom Cadillac and Isaac Hayes' organ from Stax Records. As new inductees are added annually, the exhibit morphs and expands to accommodate the newcomers, making it a fresh, new experience every year!
Also available at the is a complimentary hourly shuttle from the Memphis Music Hall of Fame to Elvis Presley's Graceland and the legendary Sun Records Studios, making for easier travel between attractions, as well as self-guided Walking Tours of Historic Beale Street. The walking tour attendees are available to check out an audio guide to be able to learn as much as they can while they take the tour. The museum is located only one block away from the Rock 'n' Soul Museum and offers combo pricing for the two locations.
In memoriam of the fantastic contributions to country music, the nominating committee chooses fantastic artists who perform genres from hard rock and roll to the blues and everything in between who have shaped the industry in Memphis.
List of Inductees
2016: William Bell, Hi Rythm Section, John Lee Hooker, Charles Lloyd, Marguerite Piazza, Sam 'The Sham' Samudio
2015: Alberta Hunter, Al Jackson Jr., Memphis Slim, Scotty Moore, Charlie Rich, Sam & Dave, Justin Timberlake
2014: Lil Hardin Armstrong, Al Bell, Big Star, John Fry, Furry Lewis, Chips Moman, Ann Peebles, Jesse Winchester
2013: The Bar-Kays, The Blackwood Brothers, Rev. Herbert Brewster, Johnny Cash, Roland Janes, Albert King, Memphis Jug Band, Phineas Newborn, Jr., Knox Phillips, David Porter, Sid Selvidge, Kay Starr, Carla Thomas
2012: Jim Steward & Estelle Axton, Bobby 'Blue' Bland, Booker T. and the MG's, Lucie Campbell, George Coleman, Jim Dickinson, Al Green, W.C. Handy, Isaac Hayes, Howlin' Wolf, B.B. King, Jerry Lee Lewis, Jimmie Lunceford, Professor W.T. McDaniel, Memphis Minnie, Willie Mitchell, Dewey Phillips, Sam Phillips, Elvis Presley, Otis Redding, The Staple Singers, Rufus Thomas, Three 6 Mafia, Nat D. Williams, ZZ Top
Head to the Memphis Music Hall of Fame Museum where you can take part in musical history while learning something new on your next trip to Tennessee.
Memphis Music Hall of Fame
This amazing Music Hall of Fame is a great way to see some of the best names in music and to pay tribute to some of the greatest sounds to ever come out of Memphis.
Memphis Music Hall of Fame & Memphis Rock 'n' Soul Museum
This option will gain visitors access to both the Memphis Music Hall of Fame, as well as to the Memphis Rock 'n' Soul Museum, where guests can learn about the greats of Memphis rock and soul music. Make sure to book your reservations today!
Book Now!