Elvis Presley's Graceland Experience
3717 Elvis Presley Blvd Memphis, TN 38186-0508
1-800-987-9852
Description
Elvis Presley's Graceland Experience Photos (14)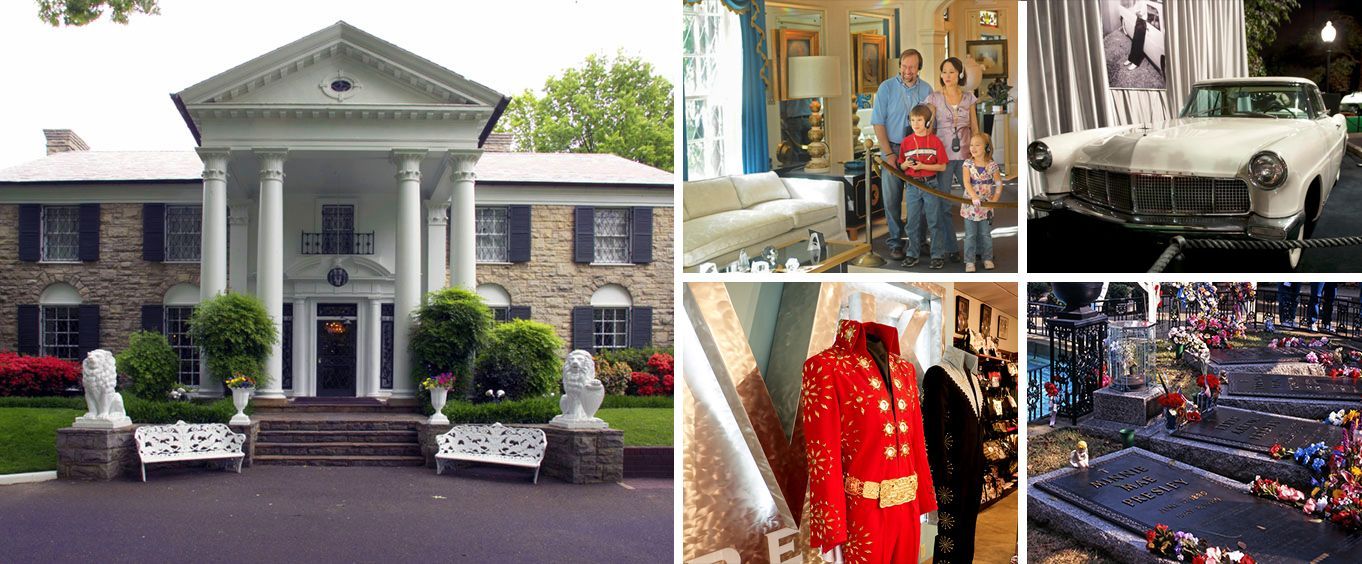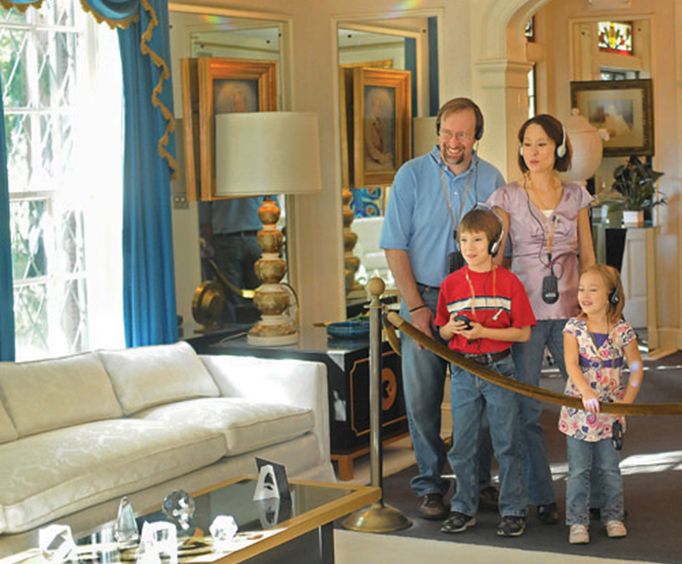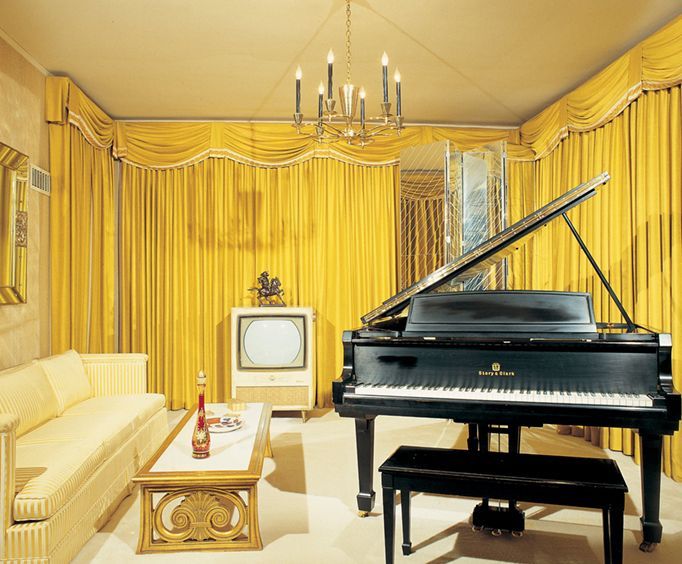 Customer Photos (16)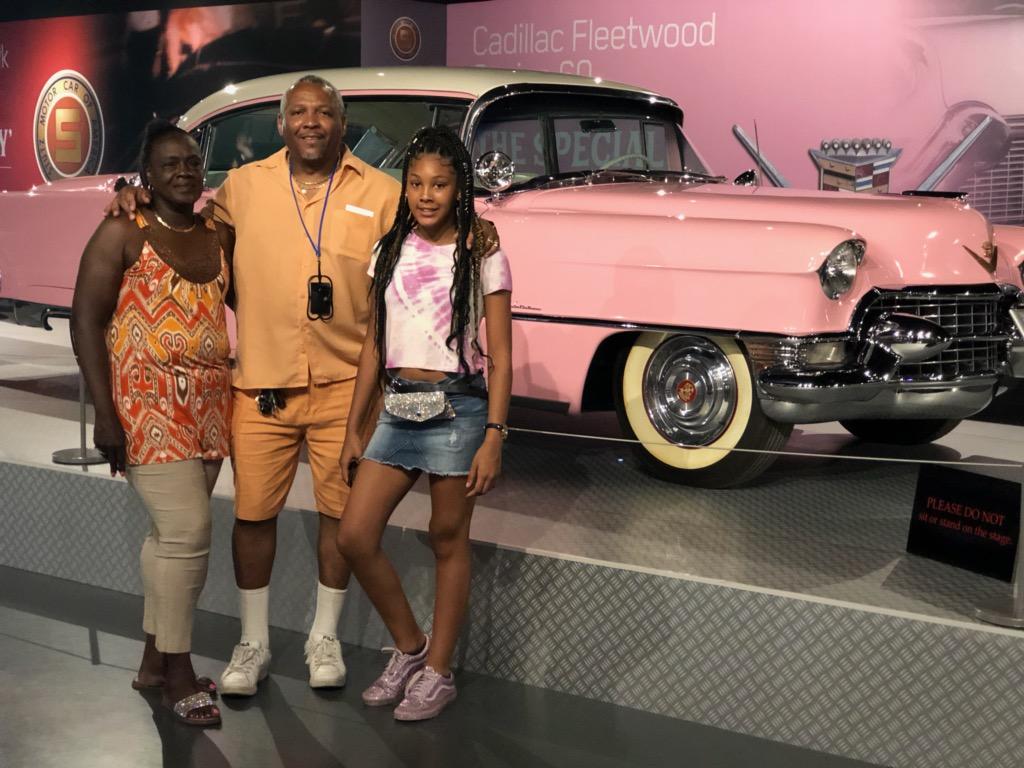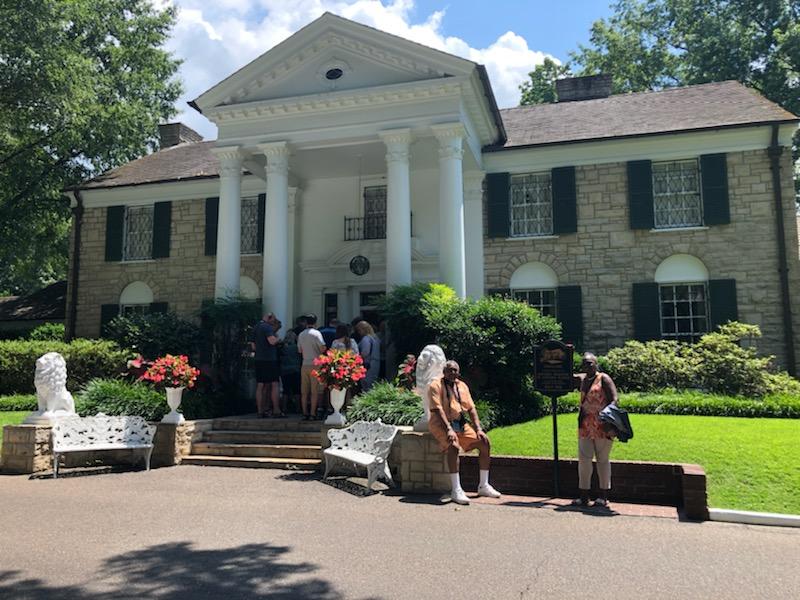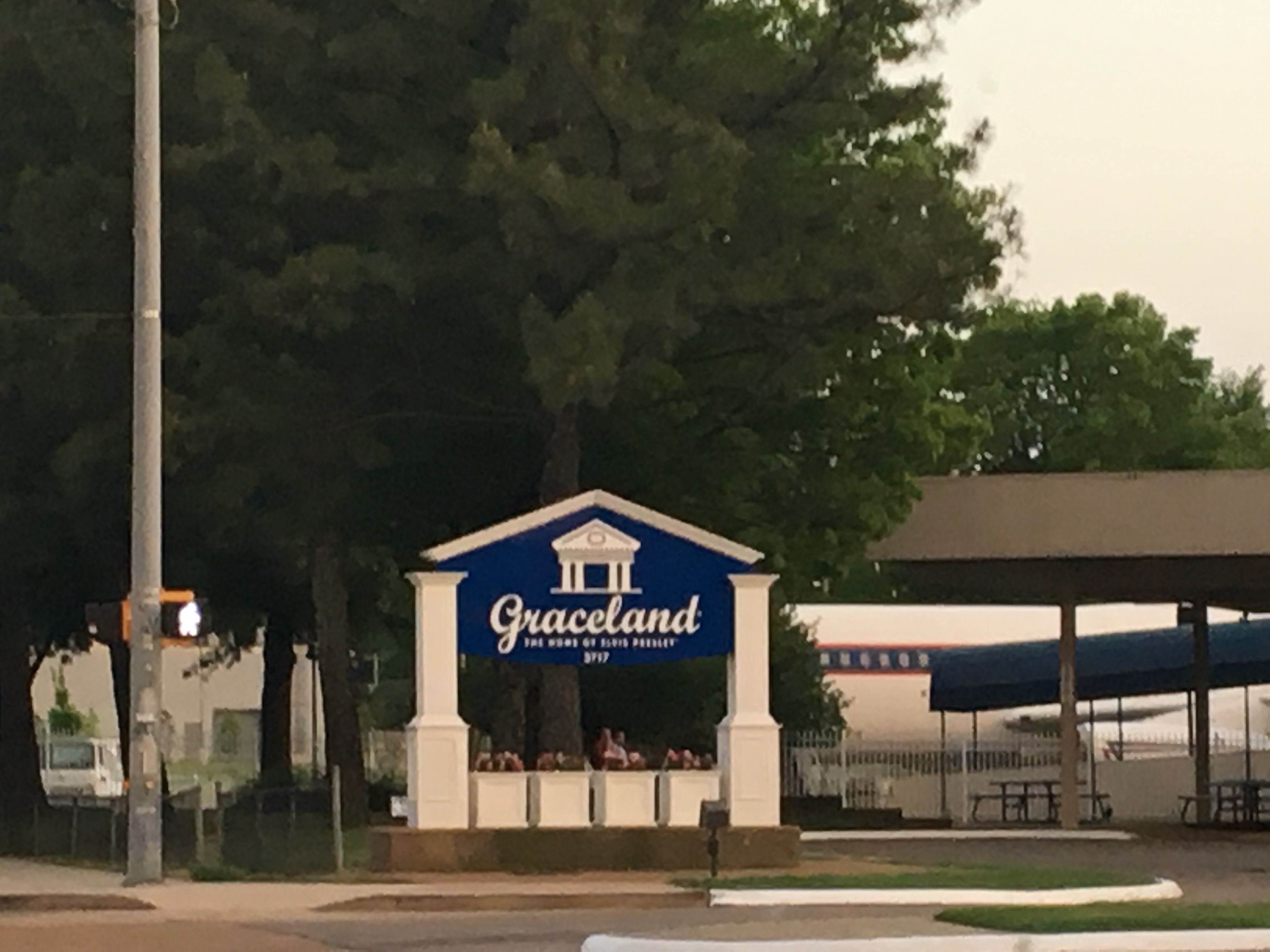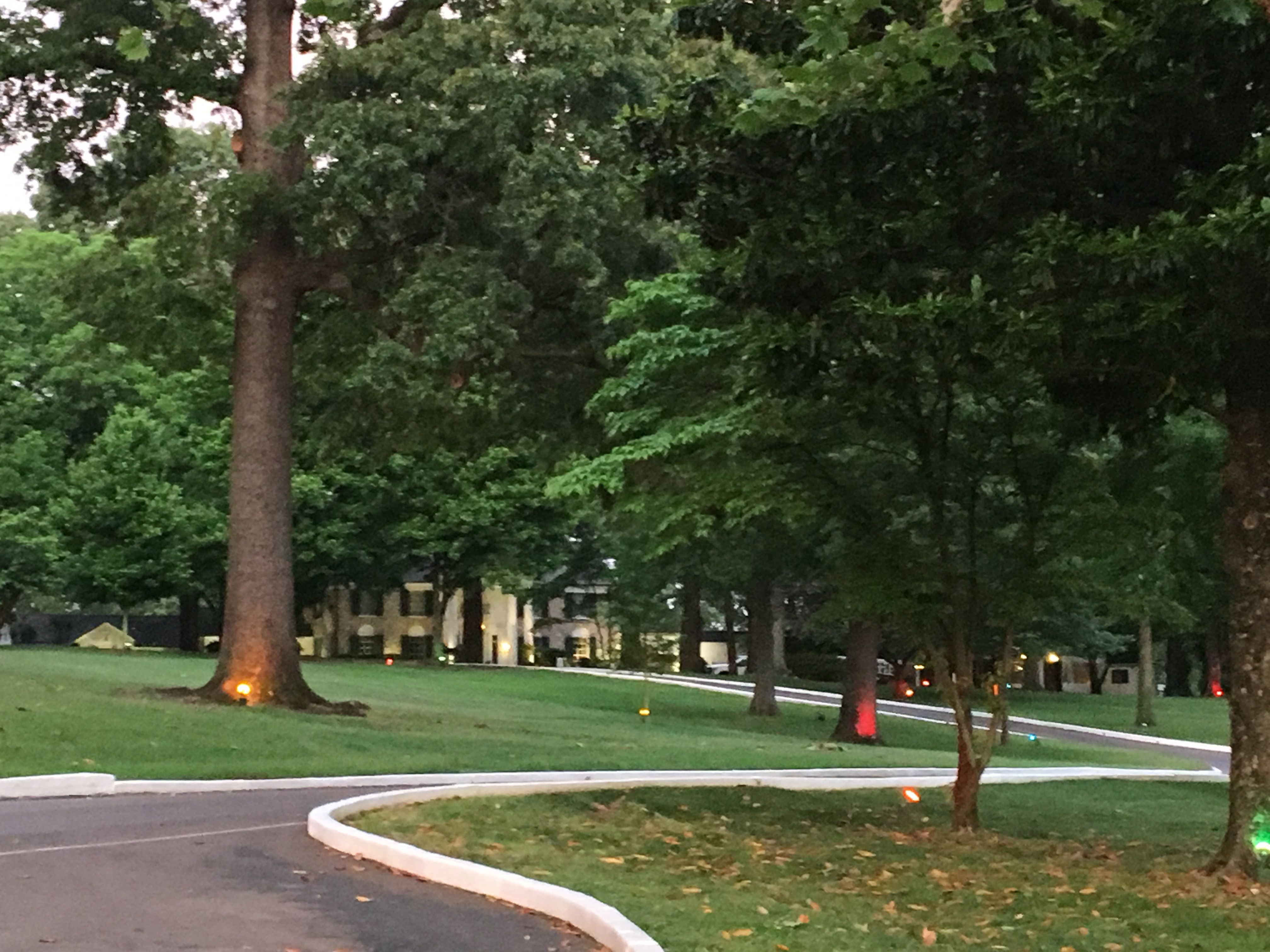 Get 'all shook up' with the Elvis Presley's Graceland Experience as you walk in the footsteps of the King of Rock 'n' Roll in Memphis. Though Memphis is filled with various points of interest and even the occasional National Historic Landmark, Graceland is one of the best things to do in Memphis.
The tour takes place at Elvis Presley's home, Graceland Mansion, in Memphis, Tennessee. The full Graceland experience will take you from the humble beginnings of Elvis Presley through his rise to superstardom. See how a rock 'n' roll legend lived and relaxed with family and friends. Enjoy video, photos, Elvis Presley personal mementos, movie memorabilia, stage costumes and much more.

On the Elvis Experience Tour, you will have the chance to experience the full Graceland Experience, including an audio-guided tour and self-guided tours. On the audio-guided portion, explore the Graceland mansion and grounds, where you can listen to the narrative that relays informative details, including family memories from Lisa Marie, and commentary from Elvis himself. Settled on 14 acres, the mansion that the Presleys called home is the second most famous house in America. On this mansion tour, you can see eight rooms of the main house, including the famous jungle room with its South Africa theme and famous green shag carpet, the guest house at Graceland, meditation garden, the racquetball court, dining room, original business room and the trophy room.

The final stop on the grounds tour is Elvis' final resting place at Graceland Cemetery, where you can pay your respects to 'The King.' Explore Elvis' automobile museum, the Fashion King Exhibit and more on your own with a self-guided tour of Graceland. You can see the 1955 pink Cadillac, artifacts from Elvis' past, entertainment complex special displays highlighting the impact Elvis Presley had on music and the world, the recognizable fashion of the King and more.

You can even upgrade from the Elvis Experience Tour to the VIP Tour. With this, you get all the benefits of the Elvis Experience, but you also get additional bonuses, including front of the line access inside the Mansion, a special all-day ticket that allows you to leave the house and come back later in the day and a keepsake backstage pass.

If you are a longtime fan of the King and listened to favorites such as "Heartbreak Hotel" and "Nothin But a Hound Dog" growing up, you will definitely want to visit Graceland in Memphis and attend this 3.5 hour guided tour and self-guided adventure throughout the Graceland estate. See places like the guest house, Jungle Room, meditation garden and more while learning about Elvis Presley. Experience unique exhibits and see pieces of the life of Elvis Presley in this amazing place. Fans of Elvis Presley definitely do not want to miss out on exploring the house of the late performer during a unique Graceland tour in Memphis. Get your tickets and begin your Memphis vacation today!
Elvis Experience Tour
Enjoy the full Graceland tour with the Elvis Experience. This guided tour lasts approximately 3.5 - 4 hours and includes guided narrative featuring videos, photos, Elvis' personal items and mementos, and more. See places such as the Jungle Room, the automobile museum, the Fashion King Exhibit, and more. The King's legacy truly comes alive on this all-encompassing tour. The tour includes the Graceland Mansion Audio-Guided Tour with New Orientation Film, full access to the new Visitor Entertainment Complex, admission into the Elvis Presley Automobile Museum along with the Elvis Discovery Exhibits and the Elvis: The Entertainer Career Showcase Museum.
Graceland VIP Pass
This tour includes all of the benefits and activities of the Elvis Experience Tour as well as a few special additions. The VIP Tour includes a special all-day ticket that also includes the Graceland Mansion Audio-Guided Tour with New Orientation Film, Full Access to Visitor Entertainment Complex, access to the expanded Elvis Presley Automobile Museum, admission to the Elvis: The Entertainer Career Showcase Museum, Elvis Discovery Exhibits, and the Exclusive VIP Exhibit. Guests will also be able to skip the lines with the Front-of-the-line Mansion Access as well as take along a special Keepsake Backstage Pass to commemorate their trip.
Frequently Asked Questions for Elvis Presley's Graceland Experience:
What is included in the admission price for Elvis Presley's Graceland Experience?

Includes audio tour and self-guided admission to the Elvis Car Museum.

Approximately how long could a customer plan to spend at Elvis Presley's Graceland Experience?

Guests spend approximately 4 hours here.

What amenities (such as ATM, gift shop, etc) are available?

There is a gift shop onsite.

Is photography & video recording allowed?

Yes.

For what ages is Elvis Presley's Graceland Experience appropriate?

Great for all ages.

Is parking available at Elvis Presley's Graceland Experience? Is it free?

Parking is available for a fee.
Reviews
4.7 |
332 reviews
Vincent McG
Dublin Ireland
✓
Verified Traveler
I travelled all the way from ireland to memphis to visit graceland. Any true fan will know that this visit is more that your average holiday trip - it is rely an experience. Visiting the house of elvis, a person who had enthralled me for over 30 years, was something i had hoped for for many years - never rely expecting to get there. I spent nearly 5 hours at graceland - taking in every detail of every room - it was totally fascinating - seeing the rooms where elvis ate, played and recorded. The museum out back is full of fascinating artifacts - but what stopped me in my tracks was when i came to his graveside - i went cold finding it hard to believe that i was there - standing at the grave of elvis presley. Others passed by - but to them i could see it was just another stop on a tour - to a true elvis fan it was something incredible. To any elvis fan who has ever thought of going - i say just do it - what ever it costs it is worth every cent. While in memphis the sun studios tour is also great - the staff give a real good talk, you get to see everything you want and you dont get rushed out of the place. I took a drive to tupelo next day and again its well worth it - the house and museum are excellent. Just do it - he was and is the king - its the trip of a lifetime.
Teresa Stewart
MO
✓
Verified Traveler
EVen though the upper leVel of the house is not open to the public, the lower leVel & the grounDs are. The house has been restoreD to the conDition it was in 1977. There are couple of rooms (racquetball court) with his suits, golD & platinum recorDs, & eVen the t.V. He gave his parents in 1975. The swimming pool in back of the house is still there with the garDen where elvis, his mother, father, & granDmother are burieD. It was raining lightly & they haD (free to use) umbrella's, conveniently locateD, if neeDeD. Across the street (elvis presley boulevarD......) are a car / tractor /motorcycle museum, uniforms, & suits. There are 2 restaurants, & 11, count 'em, 11 gift shops, with Different elvis memorabilia, post carDs, c.D.'s, pins, shirts & mints. We took the free shuttle to sun studio, which was an amazing experience in itself, everyone was very helpful. I would recommend graceland to anyone who is interested in elvis presley.
Marlena Jones
FL
✓
Verified Traveler
Elvis presley's graceland experience was beyond superb, it was totally awesome! It was an all day affair that was so worth the trip and the cost of everything! Me and my husband enjoyed it so much! The platnium tour was the best package that we got for our money. You see everything and then some! I was impressed with everyone at the tour, everyone was so nice, and very courteous. I would reCommend this trip to anyone who is an die hard elvis fan! Even if you wasn't one, you'll Come out being his biggest fan ever!!!! Thanks to vacationsmadeeasy.Com! Awesome trip!!!!
Paul Mendoza
Keizer
✓
Verified Traveler
We loved graceland?? My wife is a bigelvis fan!!!
Book Now!