Memphis, TN Activities: Graceland Tours, Rock 'n' Soul Museum Admission & Other Great Attractions and Things to Do Available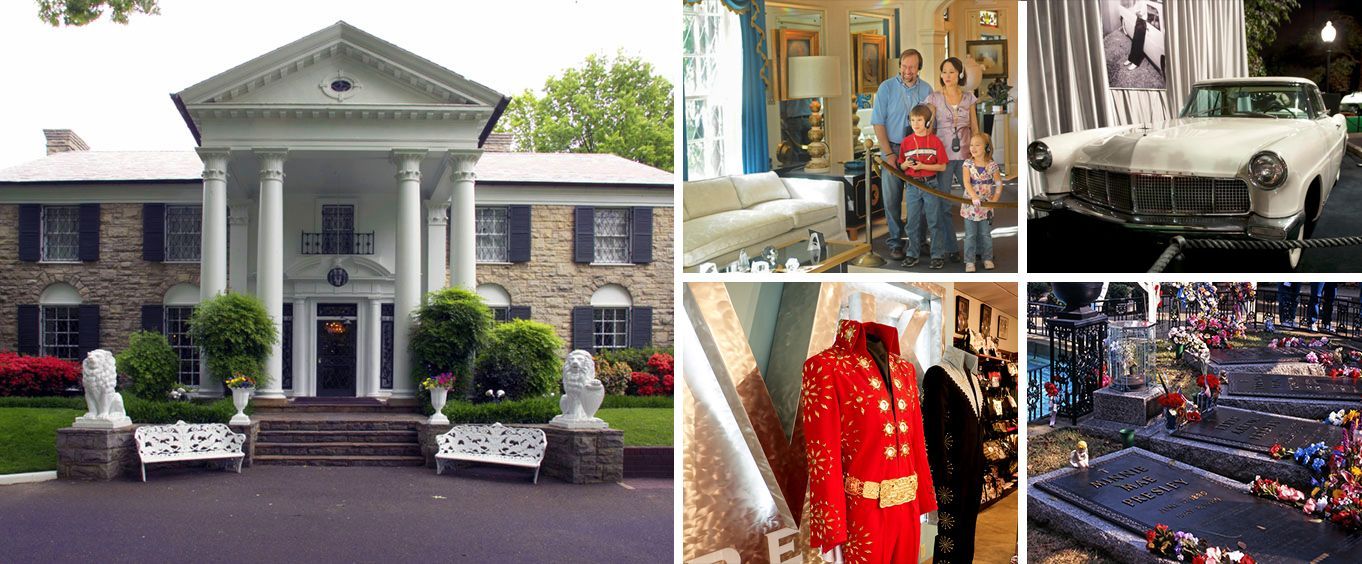 Memphis, TN provides a plethora of activity & attraction options and things to do for fans of music. Whether you're touring
Elvis' Graceland
mansion or visiting one of the amazing museums in the area, there's something for everyone.
Memphis Most Popular Activities
Memphis, Tennessee is home to the Graceland Mansion where you can choose between an audio or self-guide tour of Elvis' home, enjoying videos, photos, personal mementos, movie memorabilia, and even The King of Rock and Rolls' own automobile museum.
Available 731 days between Now & Oct 22
See the sights of Memphis, Tennessee in climate controlled comfort with Memphis Guided Bus Tours, a three hour ride around the city with stops at Beale Street, Victorian Village, the Pyramid and Graceland.
Available 70 days between Now & Dec 31
This studio features never seen before artifacts like the microphone Elvis Presley used to record That's All Right, his very first song in 1954 as well as other items from the Presley Estate located in Graceland and more.
Available 434 days between Now & Dec 31
Exclusive Online Offer: Buy 1 Get 1 Free
Click for More Information

Enjoy an amazing evening of shows at the Circuit Playhouse. Here, there are many different types of shows to see so do not miss out.
Available 4 days between Oct 24 & Oct 27
Documenting an important time in American history the National Civil Rights museum in Memphis highlights such historical events such as the March on Washington to the assassination of Civil Rights activist Martin Luther King Jr.
Available 374 days between Now & Dec 31
Oct 29
N/A
Sold Out
Nov 05
N/A
Sold Out
>
The Memphis Mojo Tour sets itself apart from its competition because its guides are musicians who deliver comments about what visitors are seeing in the form of songs, and the bus features tambourines and other instruments so guests can participate.
Available 43 days between Now & Dec 28
With the Memphis Discovery Tour you'll stop at famous landmarks like the Lorraine Motel, the Victorian Village, and the Court Square. This tour is a fun and educational way to experience the city's history.
Available 69 days between Oct 24 & Dec 31
The Memphis Music Hall of Fame is filled with interactive exhibits, video performances, and memorabilia and is the place to bring the family to learn about this history of music.
Available 431 days between Now & Dec 31