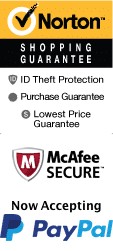 Sun Studio Guided Tour
706 Union Ave , at Marshall Street Memphis, TN 38103
1-800-987-9852
Chat Now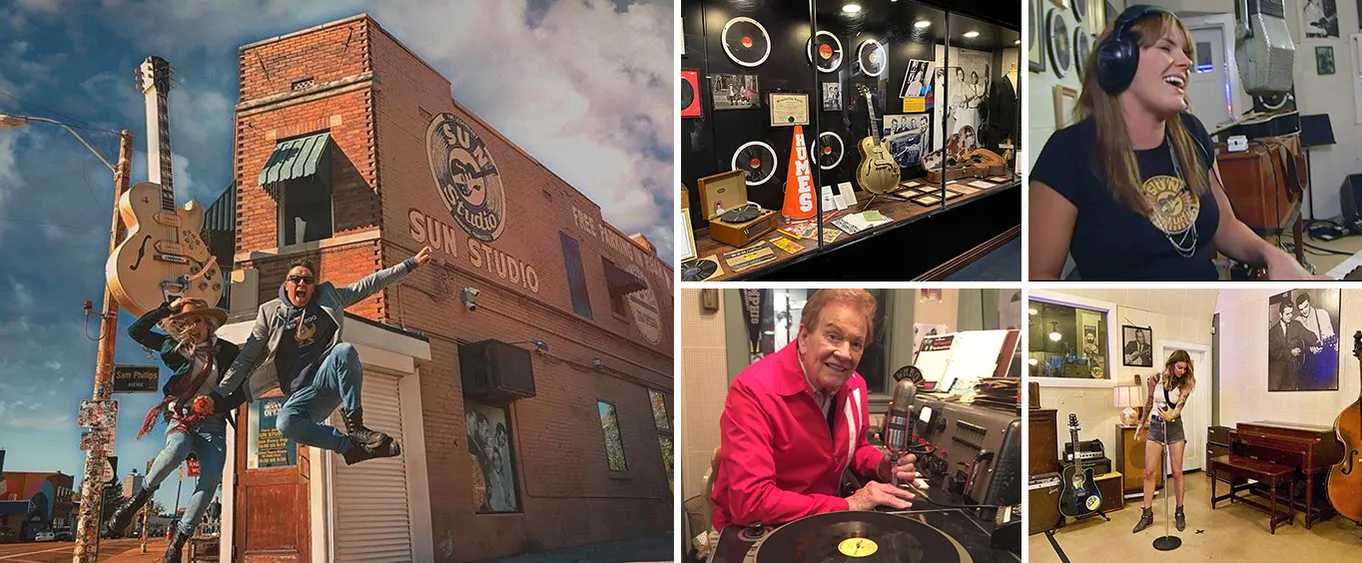 Walk into the legacy of greatness when you take an in-depth Sun studio tour of Sun Studio in Memphis, Tennessee, the location that birthed rock 'n' roll! Johnny Cash, Elvis Jerry Lee Lewis, Roy Orbison and others jump started their careers at this historic studio tour. You will be able to visit the facility, hear the life biographies of these notable legends, and hear rare recorded pieces! Located in downtown Memphis, Sun Studio is the only records company to be named a National Historic Landmark. This 45- guided adventure will take you to see the exhibitions and your knowledgeable guide will be there to answer any questions that you may have.
Sam Phillips opened the Sun Recording Studio on January 3, 1950; He had no way of knowing that his facility would be the first hub for Rock 'n' Roll. Musicians of the 1950s fused country and blues to create an influential and original new sound. It is a perfect addition to your Memphis traveling.
What You'll See on Sun Studio Tour
You'll get to see some timeless artifacts with this Sun Studios tour. You will see Elvis Presley's microphone that was used to record is first song 'That's All Right' in 1954. Graceland has loaned the studio many other pieces that you'll get to see as well, some of which have never been seen before! Hear voices of the musicians that are still alive; feel the energy that was captured in these recordings. There are so many priceless artifacts from various legends so make sure to add this to your things to do in Memphis list!
About the Artists Who Have Recorded Here

In addition to Elvis Presley, other famed musicians have recorded here. Some of these include:
BB King
Carl Lee Perkins
Ringo Starr
Def Leppard
Tom Petty
Bonnie Raitt
U2
Matchbox 20
sun records tour
Reviews

Rex Schoolcraft
West Wendover, Nevada
✓
Verified Traveler
"Besides Graceland, my favorite tour."
Besides graceland, my favorite tour. It is guided, and the people who do the tour love their jobs. They give an amazing presentation and answer any question at the end. Plus they play some original recordings. They also have amazing ice cream shakes. There is a shuttle that leaves graceland daily that takes makes three stops, one at sun studio (you must get off for 1 hour), then memphis rock n soul museum and then graceland. It is free, just tip your driver.

Teresa Stewart
Lebanon, MO
✓
Verified Traveler
"Sun Studio was definitely worth the trip!"
It was very cool to go to the exact place where some years before, great musicians & singers recorded their songs. The place is lined with pictures & instruments. We had an excellent tour guide & got to see the offices & actual recording studio where the songs were recorded. We were told of the technique of how the records were made, & there were period instruments & sound equipment aroumd the studio, with the places marked where peple stood to perform, such as jerry lee lewis, elvis presley, and johnny cash. The studio is still open to people who want to record there, too. Sun studio was definitely worth the trip!

Cathy
Clarksville, TN
✓
Verified Traveler
"Sun Studio was wonderful"
The tour guide was upbeat and well educated on the history of sun studio. He was a young guy with a great personality. I am so glad we could take pictures at least on one floor of the building. I love the cafe too and the people we met. The price of the tour was a great bargain. The free shuttle from graceland to sun studio was wonderful (they do accept tips). Thanks for making this a wonder -full mini vacation.

Bruce Burdick
Alton, IL
✓
Verified Traveler
"This was the highlight of the trip"
This was the highlight of the trip. It is a guided tour and the guide was absolutely top notch, really made the tour fun. What a great piece of nostalgia this studio is. I would highlight recommend the tour to anyone visiting memphis.
Frequently Asked Questions for Sun Studio Guided Tour:
Approximately how long could a customer plan to spend here?

The experience is 45 minutes but guests usually spend about 90 minutes at the studio.

What amenities are available?

There is a gift shop.

Is photography & video recording allowed?

Yes.

For what ages is it appropriate?

Children under 4 years of age are not allowed.

Is parking available?

There is free parking directly behind the building.
Book Now!