Sun Studio Guided Tour

706 Union Ave , at Marshall Street Memphis, TN 38103
1-800-987-9852
Description
Sun Studio Guided Tour Photos (10)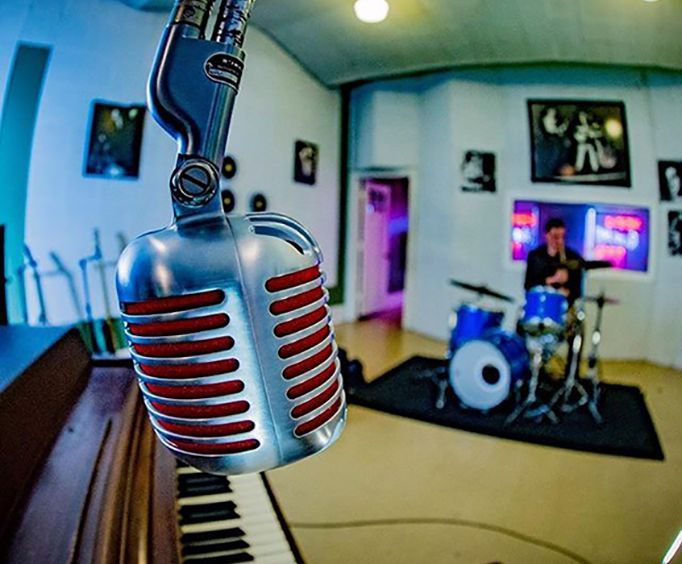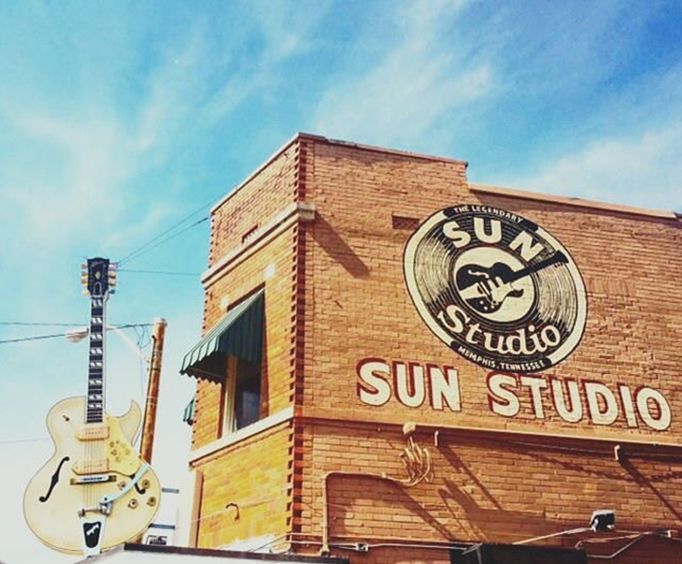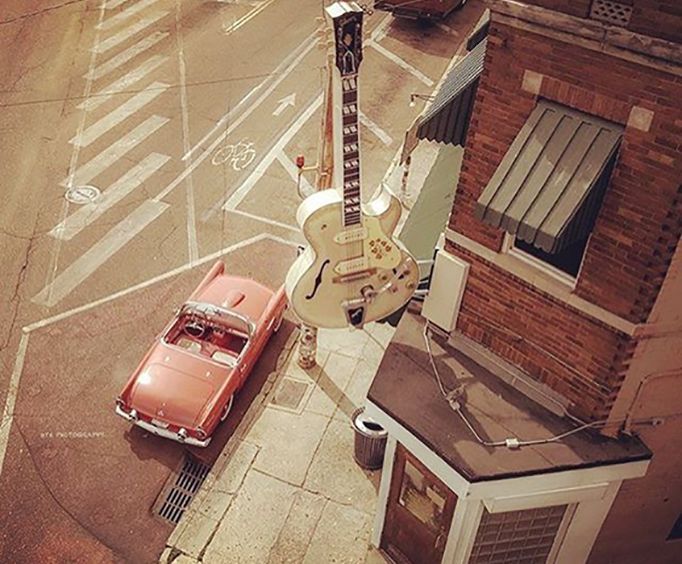 Stand amidst the legacy of greatness when you visit Sun Studio, the location where rock 'n' roll was born when artists like Elvis, Johnny Cash, Jerry Lee Lewis, and others began their careers. When Sam Phillips opened the Sun Recording Studio in 1950, he probably never guessed that his business venture would produce a worldwide impact. He could not have known that his recording studio would be the birthplace of Rock 'n' Roll, as cutting edge musicians of the 1950s fused Blues and Country to create a unique and revolutionary new sound. Located in downtown Memphis, Sun Studio is the only recording studio to be named a National Historic Landmark. Visitors can tour the facility, hear stories about different artists, and admire showcases of rare memorabilia and original historic recording cuts.
On display is Elvis Presley's microphone used in 1954 when he recorded his first song, "That's All Right." Now, Sun Studio features studio artifacts never seen before as well as pieces on loan from the Presley Estate, Graceland. After a tour of the studio, visitors may enjoy refreshments or pick up a souvenir in the '50s-style Sun Studio Soda Shop and Record Store. Sun Studio's important musical heritage and collection of one-of-a-kind memorabilia makes it an unforgettable stop for visitors to Memphis.
More About the Artists Who Have Recorded at Sun Studio
In addition to Elvis Presley, other famous musicians got their start at Sun Studio, including Johnny Cash, BB King, Roy Orbison, Carl Lee Perkins, and Jerry Lee Lewis. The special historic significance of Sun Studio among modern rock 'n' rollers is evident as today's musicians still come to this world famous site to make recordings. Such musical artists as Ringo Starr, Def Leppard, Tom Petty, Bonnie Raitt, U2 and Matchbox 20 have all recorded songs here.
Reviews
4.7 |
120 reviews
Bruce Burdick
IL
✓
Verified Traveler
This was the highlight of the trip. It is a guided tour and the guide was absolutely top notch, really made the tour fun. What a great piece of nostalgia this studio is. I would highlight recommend the tour to anyone visiting memphis.
Cathy
TN
✓
Verified Traveler
The tour guide was upbeat and well educated on the history of sun studio. He was a young guy with a great personality. I am so glad we could take pictures at least on one floor of the building. I love the cafe too and the people we met. The price of the tour was a great bargain. The free shuttle from graceland to sun studio was wonderful (they do accept tips). Thanks for making this a wonder -full mini vacation.
Teresa Stewart
MO
✓
Verified Traveler
It was very cool to go to the exact place where some years before, great musicians & singers recorded their songs. The place is lined with pictures & instruments. We had an excellent tour guide & got to see the offices & actual recording studio where the songs were recorded. We were told of the technique of how the records were made, & there were period instruments & sound equipment aroumd the studio, with the places marked where peple stood to perform, such as jerry lee lewis, elvis presley, and johnny cash. The studio is still open to people who want to record there, too. Sun studio was definitely worth the trip!
Paul Mendoza
Keizer, OR
✓
Verified Traveler
"Loved it??"
Loved it??
Book Now!