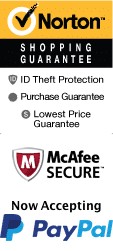 Theatre Works
Theatre Works in Memphis, TN provides quality entertainment to those who visit. The shows held here are professional and fun, so do not miss out on the opportunity to visit the next time that you are in Memphis!
This non-profit organization gives emerging acting troupes a place to perform, practice, and work for low costs, truly embracing and encouraging the art world in the area. It gives these playwrights and actors a place to find their voices and see their work brought to life!
As well as giving the artists a chance to spread their wings, the center also puts on various shows, classes, and more throughout the year. Support local playwrights by heading out and seeing their work in its finality! This venue provides a great and simple way to support the local talent in Memphis, paying tribute and contributing to much of the industry. It is a great thing to see in the artistic world.
If you love the arts and the theater industry, make sure to visit this awesome organization the next time you are in the city. See one of these fantastic shows and make some new memories with top attractions in Memphis while supporting young artists along the way!
Frequently Asked Questions for Theatre Works:
In what theater is the show held?

Theatre Works