Memphis, TN Museums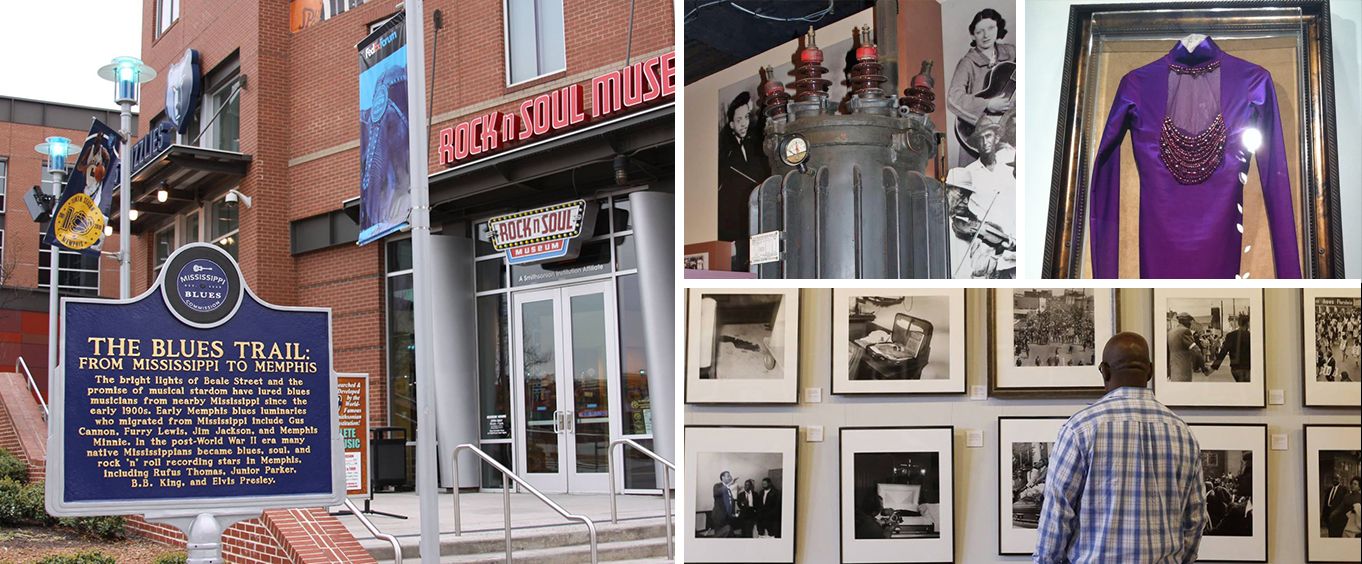 folklore, and Mississippi River culture. Get access to some of the city's most popular Memphis museums and learn something new during your 'Birthplace of the Blues' adventures! Get your tickets and hotel secured today for your trip to Memphis.
From "Midnight Train to Memphis" to "Walking in Memphis," the city is one that has been often mentioned in song, and it also was a musical hotspot for decades. The Memphis Rock 'n' Soul Museum, located on Beale Street, offers a critical look at that legacy; it features exhibits that explore the city's musical history from the 1930s to the 1970s. The museum offers an enjoyable and educational experience that is a must for any music lover. Whether well-versed in the history of music in Memphis or not, one is sure to leave this museum with a newfound appreciation of the city's rich musical heritage.
Available 363 days between Jan 1 & Dec 31
The Pink Palace Museum serves to offer a look at history and science with a special focus on the Mid-South; in addition to the museum itself, the facility offers an attached IMAX theater and planetarium. There are a wide variety of exhibits, many of which offer an insight into Memphis history; among the exhibits are a living decorated in the 1920s style, a replica of the original Piggly Wiggly grocery store, fossils, dinosaurs, and much more. With the host of things to see and do at the family-friendly Pink Palace Museum, this attraction can easily fill a day of one's itinerary. A visit is certain to be a memorable part of any trip to the Memphis area.
Available 387 days between Now & Dec 31
If you are going to be traveling to the Memphis, TN area anytime soon and really enjoy music then you may want to participate in spending time at the Stax Museum of American Soul Music. This museum is full of musical culture. There is so much to do at this museum that most guests have been known to spend about 4 to 5 hours exploring, learning and enjoying their experiences. You will be able to see so many artifacts, pictures and even learn the history of a variety of soul artists. Visiting this museum will also allow you to feel like you have been brought back in time to learn and understand the history and the success of Stax Records.
Available 623 days between Now & Dec 9
Going on vacations are always fun and exciting. But, when you want to make your vacation a little more educational and interesting you might want to make sure that you do your research ahead of time and know where to go. If Memphis, TN is a location that you and your family will be attending then consider visiting one of the most well-known historic landmarks in Memphis. The National Civil Rights Museum is one place that you and your entire family member will be able to get the best out of making your vacation educational. You will learn about Dr. Martin Luther King Jr and the Civil Rights Movement. In addition, you will also be able to see several exhibits that represent many history movements in the U.S.
Available 332 days between Dec 11 & Dec 31
Dec 17
N/A
Sold Out
Dec 24
N/A
Sold Out
>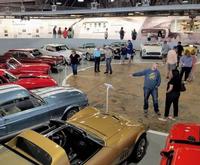 The Edge Motor Museum is home to many classic vehicles. These are not a privately owned collection of cars on display; the selection of vehicles may change from one trip to Memphis, Tennessee, to another. Guests of all ages and either gender should be delighted by the fantastic displays available. When going to the Edge Motor museum, guests will be permitted to photograph themselves as they get up close and personal with the exhibits. The museum is accessible for those requiring a wheelchair or families with strollers. Guests should know that there is no eating or drinking while in the museum. It is also a smoke-free and vape-free environment. There is free parking available at the site of the museum.
Available 388 days between Now & Dec 31
The Memphis Music Hall of Fame is an exciting adventure the entire family can enjoy. Exhibits to the museum change annually; this is because there are new inductees to the Hall of Fame every year. Guests usually spend between one and one-and-a-half hours at the museum. It is on the infamous Beale Street in Memphis; within walking distance of the Memphis Music Hall of Fame is the Rock 'n' Soul Museum. There are combination packs available for those guests who would like to visit both museums. The museum is accessible for those requiring a wheelchair or families with strollers. Parking is not available at the museum; guests should expect to pay for parking at the many Beale Street garages. Guests should not forget their cameras.
Pricing and schedule are currently unavailable.