Memphis, TN Museums
Memphis, Tennessee boasts heritage steeped in music, Southern folklore, and Mississippi River culture. Get access to some of the city's most popular Memphis museums and learn something new during your 'Birthplace of the Blues' adventures! Get your tickets and hotel secured today for your trip to Memphis.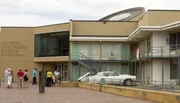 The National Civil Rights Museum in Memphis, Tennessee is a must-visit for anyone interested in history and social justice. Located at the Lorraine Motel, the site of Dr. Martin Luther King Jr.'s assassination, the museum takes visitors through the Civil Rights Movement and its key figures, from the beginnings of slavery to present-day struggles for equality. Exhibits are immersive and powerful, featuring multimedia displays and touching personal stories. A visit here is a moving and educational experience.
Dec 05
N/A
Dec 10
N/A
Dec 12
N/A
Dec 17
N/A
Dec 19
N/A
>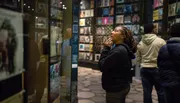 The Stax Museum of American Soul Music in Memphis, Tennessee is a must-see attraction for music lovers. This museum is a rich source of knowledge about the history and evolution of American soul music. The museum's exhibits showcase a range of artifacts, including original recording equipment and costumes worn by famous musicians. Visitors can also enjoy live music performances and a gift shop that offers unique and authentic souvenirs. This museum is an ideal destination for anyone interested in exploring the roots of American soul music.
Dec 04
N/A
Dec 11
N/A
Dec 18
N/A
>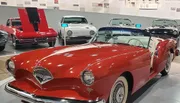 Museums are often synonymous with history and culture, but Edge Motor Museum in Memphis, Tennessee breaks the stereotype. This unique museum houses a collection of rare and exotic vehicles showcasing automotive innovation from the last century. The guided tour includes a fun and informative history of the cars and drivers, providing visitors with a glimpse of the past while basking in the sleek beauty of iconic cars like the 1963 Corvette and the 1956 Thunderbird. Truly a must-visit for all car enthusiasts.
Museums are a great way to understand a city's cultural significance, and Memphis Music Hall of Fame is no exception. Located in the heart of downtown Memphis, this state-of-the-art facility showcases the city's rich musical heritage. With exhibits dedicated to iconic artists such as Elvis Presley, B.B. King, Aretha Franklin, and many others, visitors can explore the evolution of music styles that made Memphis famous. Interactive displays and exhibits also allow visitors to create and share their own music. The Memphis Music Hall of Fame is a must-visit destination for all music lovers.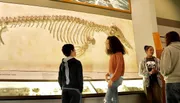 Museums hold some of the best secrets to a city's history, and the Pink Palace Museum in Memphis, TN is no exception. This museum displays an extensive collection of regional artifacts, including dinosaur fossils, Civil War artifacts, and a replica of the first Piggly Wiggly store. One of the main highlights is the huge replica of a Piggly Wiggly grocery store. It's the perfect place for history buffs, families or anyone who loves delving into the past.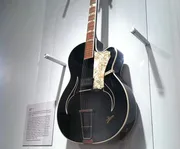 The Memphis Rock 'n' Soul Museum, located on the famous Beale Street, is a must-visit museum for music lovers. Featuring exhibits and interactive displays that showcase the birth and evolution of rock and soul music, visitors can learn about the contributions of legendary musicians like Elvis Presley, B.B. King, and Isaac Hayes. With an extensive archive of music recordings and artifacts, this museum celebrates the impact of music on the cultural heritage of Memphis, making it a memorable and educational experience for tourists.