Memphis, TN IMAX Theaters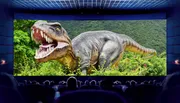 IMAX Theaters is the ultimate movie experience and Crew Training International IMAX Theater in Memphis, Tennessee is no exception! With a screen soaring six stories high and spanning over 80 feet wide, you will be transported to places you've only dreamed of. The state-of-the-art sound system and comfortable stadium seating will immerse you in the action from start to finish. With a variety of films to choose from, you'll leave feeling inspired and ready for your own adventure!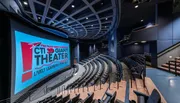 Immerse yourself in the world of science and entertainment with the IMAX Theaters and Pink Palace Museum Combination Ticket, the perfect activity for those looking for an enlightening and thrilling experience in Memphis. Watch larger-than-life films in IMAX, then explore the Pink Palace Mansion, where history, art, and science all converge. Walk through exhibits filled with planetarium shows, fossils, ancient artifacts, and much more. This ticket offers the opportunity to learn and be entertained at the same time.