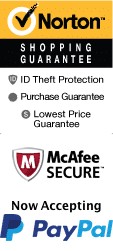 Stax Museum of American Soul Music
926 E McLemore Ave Memphis, TN 38106
1-800-987-9852
Chat Now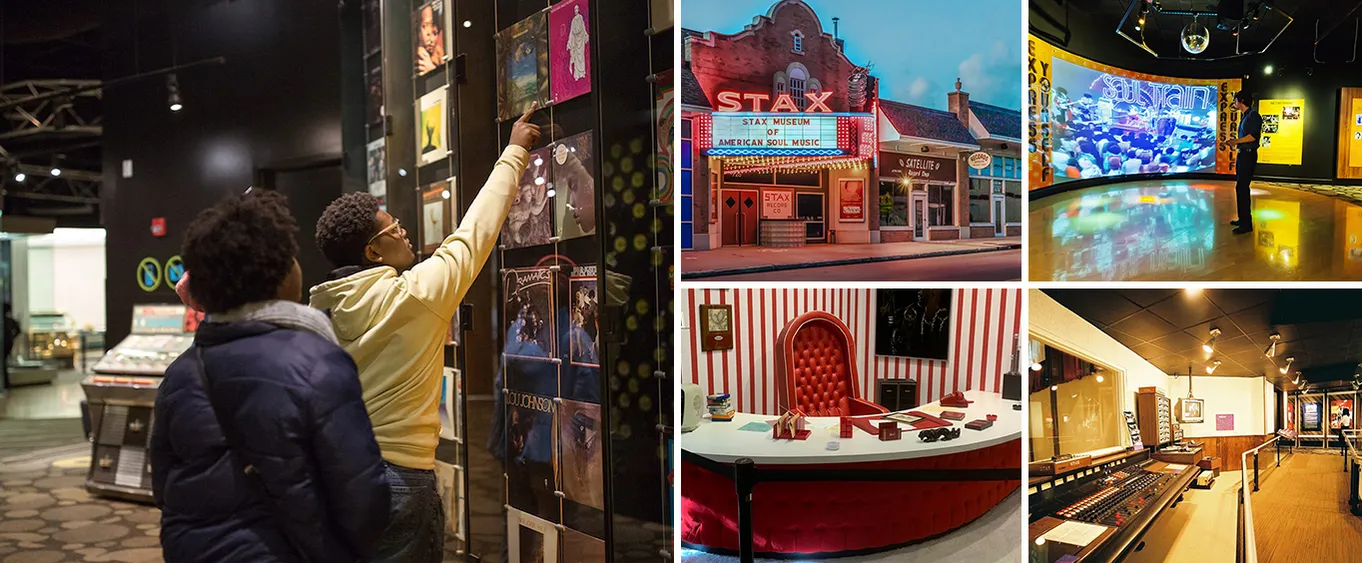 The story of Stax Records in Memphis, TN is one about soul, talent, and perseverance, learn all about this amazing please as you head through the museum to explore the history of music. This company changed the culture forever. Its success has many factors; somehow a small record store inside of an old movie theatre in Memphis grew to become one of the most prominent recording studios in the entire world. Located at the corner of College Street and McLemore Avenue, this museum will make you feel as though you've taken a step back in time.
Visit this museum on your
vacation to Memphis
to learn the complex history of Stax Records and what the company has been through. Throughout its years, it launched the careers of people who were completely unknown and were turned into legends. Smash hits came from artists such as Otis Redding, Wilson Pickett, Isaac Hayes, Rufus and Carla Thomas, and so many others. Their voices are still vital in the industry to this very day. Other legends such as Richard Pryor, Moms Mabley, and Bill Cosby have also recorded at the company.
The Stax Museum of American Soul Music stands at the original site of Stax Records. It pays homage to the artists who recorded within those walls. The museum has an amazing collection of over 2,000 interactive exhibits, artifacts, records, and galleries designed to keep the Stax name in the world forever. Since it is one of the only museums in the world that honors the genre of soul, other American soul artists are also showcased. Below is a list of the exhibits showcased at the Stax Museum.
Humble Beginnings
Soul music got its start with 'Humble Beginnings'. Most soul music was derived from faith-based services, so of course, you should begin your Stax Museum experience where soul music began - inside an old-fashioned country church. This church is actually from the 1900s and was taken apart from the Mississippi Delta and re-assembled inside the museum. You can see actual artifacts and touch the pews of one of the Southern churches where the soul genre originated. It is a great start to your soul journey!
Express Yourself!
Whether you swing dance or bob your head, the Express Yourself dance floor allows you to get out some energy and experience the music of the soul and blues genres through dance. The dance floor is open to everyone, allowing guests of all ages and dancing abilities to have fun! Plus, while you get down and boogie, unique videos will play episodes of Soul Train.
Hallowed Ground
This exhibit is dedicated to the recording equipment that made some of soul music's greatest hits. Here, guests will be able to see the period's recording equipment all inside an exact replica of Stax's famous Studio A. Studio A even features the sloped floors that gave Stax records its genuine and signature sound.
Wall of Sound
The museum is, of course, all about the music! So be sure to visit the Wall of Sound. This unique exhibit displays all of the records from your favorite Stax artists. The records displayed here contain all of the albums, singles, and hits produced by Stax Records from 1957 until 1975. The album art is original and guests can even hear their favorite songs at the listening station.
SuperFly
Motorheads will delight at the Super Fly exhibit! This display features the dazzling custom Cadillac Eldorado owned by Isaac Hayes himself. The car features a tv, mini-bar, and 24-carat gold trim.
Have some
fun in Memphis
by taking a unique journey through history at the Stax Museum of American Soul Music. This museum is sure to be a wonderful time for the entire family and guests of all ages!
stax museum hours
Reviews

Michael P Hartka, Sr
NJ
✓
Verified Traveler
This was very informative i enjoyed it a lot

Lynda Lawrence
Surrey, 0
✓
Verified Traveler

Sandra Koettel
IA
✓
Verified Traveler
"Quite the learning experience!"
Awesome! Quite the learning experience!

Donald G. Adkins
SC
✓
Verified Traveler
So much history. So many artist passed through the door it is amusing.
Frequently Asked Questions for Stax Museum of American Soul Music:
Approximately how long could a customer plan to spend at Stax Museum of American Soul Music?

Most people spend 4-5 hours in the museum.

What amenities are available?

There is a gift shop.

Is Stax Museum of American Soul Music handicap accessible?

Yes.

Is photography & video recording allowed?

Yes, cameras are allowed.

For what ages is Stax Museum of American Soul Music appropriate?

This is great for all ages.

Is parking available at Stax Museum of American Soul Music?

Yes, free parking is available at the location.
Book Now!