Memphis Guided Bus Tours
119 North Riverside Drive Memphis, TN 38103 |
1-800-987-9852

The Memphis City Tour is the perfect way to learn more about this historic and diverse city on your trip to the area.

Details

The tour lasts approximately 3 hours.

Appropriate for All Ages

Handicap Accessible

Both Cameras and Video Cameras are Permitted

View Schedule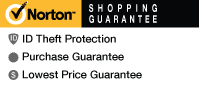 Description
You will travel the city on a climate-controlled tour bus, and throughout the tour, enjoy interesting and insightful narration about the city's landmarks, history, culture, and legends.
On this tour, you will drive by some of the most famous landmarks and destinations in Memphis in the downtown area, along the Mississippi River, and historic points such as the site where Dr. Martin Luther King Jr. was assassinated. You will make stops at the Schwab general store, which has been in business for over 130 years, and the tomb of Danny Thomas, founder of St. Jude Children's Research Hospital. This encompassing tour is a great way to really see the sites in Memphis in just a few hours.
You'll stop at Beale Street, Victorian Village, Graceland, Sun Studios, The Pyramid, Cotton Row, Two Statues of the King and more. Get the chance to go inside Elvis' home on the Graceland Platinum Bus Tour, or do it all on the Combo Tour. Space is limited, so reserve your spot on the Memphis City Tour today!
Still Have Questions?

Options:
Memphis City Tour
Available Now until 12/31/2015 View Detailed Schedule
This three-hour tour will take you along the Mississippi River where you will see Downtown Memphis, Beale Street, Cotton Row, Victorian Village, Lorraine Hotel, Graceland, and many more! Along your tour, your tour guide will amuse you and keep you entertained, all while educating you on the history of this musically-inclined history.
Graceland Tour
Available Now until 11/30/2015 View Detailed Schedule
Tour "The King's" mansion at Graceland with this exciting, rockin' and rollin' tour. As you walk through Elvis Presley's house, you will go through the Jungle Room, the Music Room, the Trophy Room, and many more. Your tour will last approximately three hours, which is plenty of time to see this incredibly beautiful mansion. While inside, you'll get to imagine exactly how "The King" lived his daily life. Toward the end of your tour, you will walk through the Memorial Garden where Elvis, his parents, and his stillborn twin brother have been laid to rest.

MOST POPULAR THINGS TO DO
IN MEMPHIS TENNESSEE