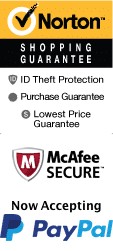 Explore the wilderness of the world in Memphis at the Memphis Zoo.
Thousands of animals ranging from birds and mammals to amphibians and fish are all on display with special events and exhibits taking place all the time. Along with the many animal exhibits, the zoo also features a number of animal shows, rides and a gift shop to keep your experience varied and memorable.
The Memphis Zoo is normally open every day of the year, except for major holidays, allowing an extremely flexible schedule for those wanting to visit the zoo while on vacation. From cuddly panda bears to slithering snakes, there's a sight to keep everyone captivated when visiting the Memphis Zoo.