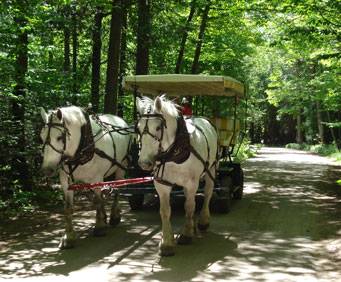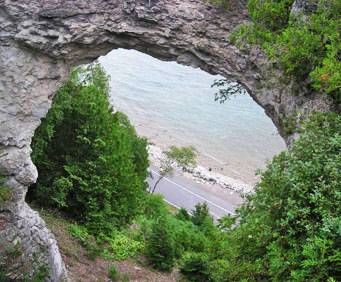 Mackinac Island State Park on Mackinac Island, MI





(
5.0
)
Based on

5

reviews ↓
The following tours go by Mackinac Island State Park:
7/19/2019 - 9/2/2019
9/3/2019 - 9/30/2019
10/1/2019 - 10/31/2019

Take off on a relaxing horse-drawn carriage ride for the perfect start to your a href="https://www.
Taking up nearly eighty percent of Mackinac Island, Mackinac Island State Park offers a wealth of natural and historical sights that are sure to inform and entertain the entire family.
Roughly 1,800 acres makes up the Mackinac Island State Park, ranging from woodlands to shoreline, residential areas to park settings. Famous natural sights such as Arch Rock, quaint Victorian cottages, historic cemeteries and a wealth of biking/hiking trails cover the park's landscape and offer a truly varied experience for those that take time to explore the island in depth.
The park's figure head is the Mackinac Island State Park Visitor's Center. The Visitor's Center is conveniently located adjacent to Marquette Park, and offers a wealth of exhibits and information on Mackinac Island to help accent your journey through the state park. The actual park is open year-round, with the Visitor's Center being open during the summer season only.