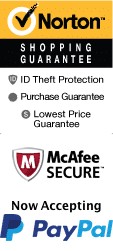 The Heritage Map Museum near Lancaster, PA is a place worth stopping in simply because it has some really cool old maps.
If you are the least bit interested in cartography or are fascinated with maps, then this map museum should be an interesting side trip during your stay in the Lancaster, PA area.
Located actually at 55 North Water Street in Lititz, PA, a German town named after a Bohemian castle in the 1750s, the Heritage Map Museum showcases many historic maps with a lot of intrinsic value. Several hundred years are covered with maps from the 15th to 19th centuries. These maps give great insight into the travel and trade of the times and are considered priceless by many people.
Housed in a lovely facility, the museum has over 1,000 square feet of dedicated space for a gallery of antique books and maps that are part of a collection from James E. Hess. If you are a follower of maps, you will likely notice the names of map makers as well as the works of Blaeu, Schedel, Mercator and many more from the span of centuries listed above.
The Heritage Map Museum offers appraisal and map consultation services in addition to the book and map auctions it holds every year. If you want to visit the museum, you will have to call for hours and admission as these things may vary. Be prepared to be fascinated with a new perspective of history through the rare and antique maps and books the museum has to view.
Reviews

✓
Verified Traveler
The text says it is at 55 north water st. The the location (just to the right of the map) says it is at 9 north Broad st. Another web site says it is at 49 n. Broad st. Which is correct?