Lake Tahoe, CA Adventures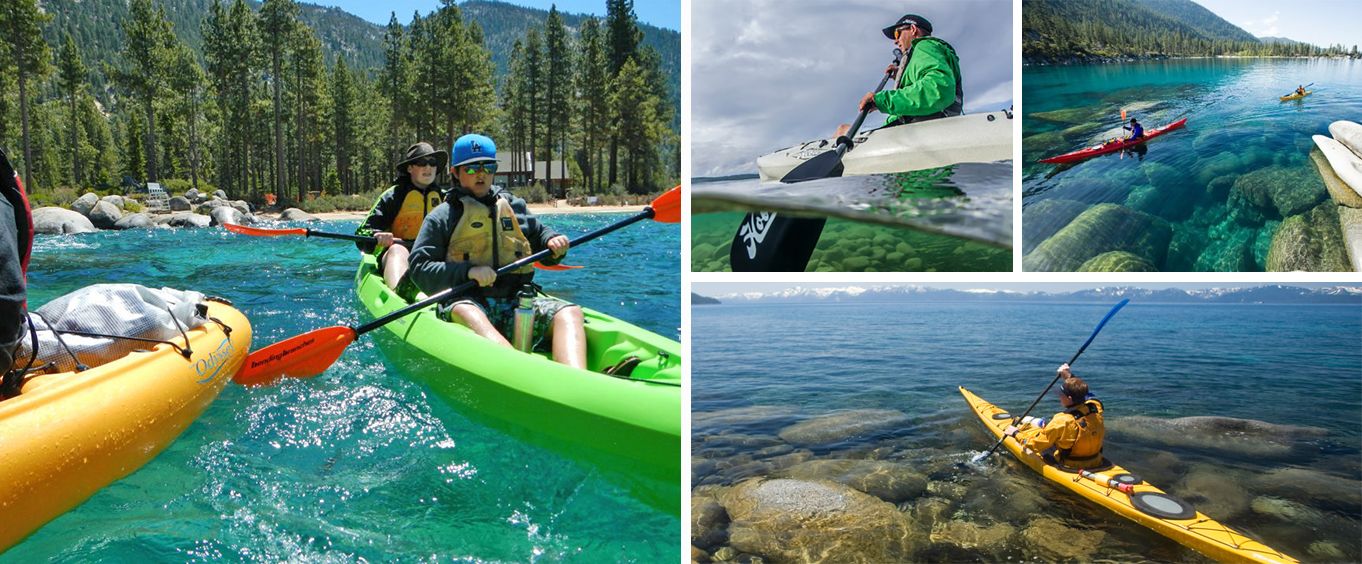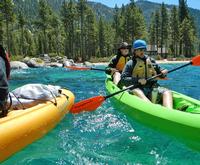 Enjoy some time on the Largest Alpine Lake on the Continent. Hobie Island Sailing Kayak or Tandem Rentals will make this happen with rental packages that will suit any adventurer. The Sparkling Alpine Waters are perfect for Kayak sailing or a pair of kayaks exploring together. The Lake Tahoe area is gorgeous. The pure Alpine waters make this a unique adventure few people will experience. Lake Tahoe is in the Mountains of California, as the snow caps melt, Pure Alpine water replenishes Lake Tahoe. Bring your camera for some memorable photos of your adventure. The experience of kayaking Lake Tahoe will not soon leave your mind. The Alpine Waters will call you back. The Beauty and Majesty of Lake Tahoe is forever breathtaking.
Available 184 days between Dec 11 & Oct 31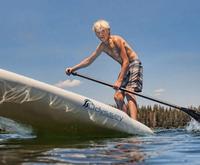 Get Up Stand Up Paddle Board Lessons on Lake Tahoe is a great place to go if you are interested in this skill. During your one hour lesson your certified ACA instructor will take you out early in the morning when the water is the calmest and you will enjoy a relaxing time while learning new skills. From your instructor, you will learn the basics of paddle boarding, including: body positioning, entering the water, standing, kneeling, how to paddle and how to exit the water. This is a wonderful way to enjoy and explore a large body of water wherever you go. Learning these skills will help you to learn how to control your body and how to remain balanced while utilizing this newly earned skill.
Available 163 days between May 22 & Oct 31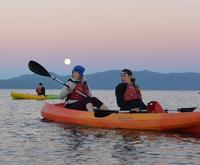 Come and embark on the majestic Lake Tahoe's Sunset Kayak Tour, where the skies turn from emerald blue to pink and purple, as you glide across the clear waters of Lake Tahoe while basking in the beauty of the sunset. Embark on this approximately one hour tour, with a wonderful tour guide who will discuss Lake Tahoe's natural and human history, as you enjoy the beautiful scenery of Lake Tahoe. Afterward relax as you enjoy hot drinks, snacks, and stargazing on the beach. This kayak trip on Lake Tahoe will truly make memories that you and your family and/or friends will talk about for years to come.
Available 224 days between May 22 & Dec 31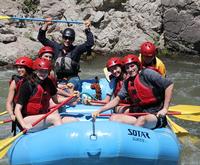 The Lake Tahoe Whitewater Rafting Tour at Isolated Rivers is perfect for those who enjoy a thrill ride. There are two different tours; one is a half-day and the other is the full-day tour. The half-day trip takes place on the Truckee River and is filled with class II and III rapids that makes this adventure perfect for the entire family. The full-day tour takes place on the Middle Fork American River, which is suited for the more advanced rafters with class IV rapids. While waiting to come up on the rapids take note of the landscape, which is filled with wildflower fields. Lunch is also served.
Pricing and schedule are currently unavailable.
There is no longer a need to travel to Venice, Italy, to enjoy a gondola ride, instead, you can travel to Lake Tahoe. The tours are conducted by real gondoliers who will steer you around the Tahoe Keys Marina. There are different types of tours available. Looking for something different for date night? There are romantic tours, in which, you can bring your own beverages to enjoy while taking in the surrounding beauty of a unforgettable sunset. There are also family tours when you are looking to create an unforgettable memory. The gondolas have bench seating making it comfortable and allowing everyone to have a good view.
Pricing and schedule are currently unavailable.