Alpine Adventures Await
Experience the rush of excitement when you embark on an adventure in Lake Tahoe, CA. From world-class skiing to summer fun on the lakes, there are a host of adventures awaiting in this gorgeous alpine area.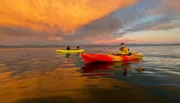 Come and embark on the majestic Lake Tahoe's Sunset Kayak Tour adventure, where the skies turn from emerald blue to pink and purple, as you glide across the clear waters of Lake Tahoe while basking in the beauty of the sunset. Embark on this approximately one hour tour, with a wonderful tour guide who will discuss Lake Tahoe's natural and human history, as you enjoy the beautiful scenery of Lake Tahoe. Afterward relax as you enjoy hot drinks, snacks, and stargazing on the beach. This kayak trip on Lake Tahoe will truly make memories that you and your family and/or friends will talk about for years to come.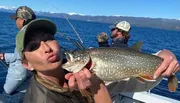 Set out on a unique adventure on the beautiful Lake Tahoe with this Tahoe Sport Fishing Ski Run Marina activity. One of these charters can help visitors to experience the sparkling lake like never before.
Dec 04
8:00 AM
12:30 PM
1:00 PM
Dec 05
8:00 AM
12:30 PM
1:00 PM
Dec 06
8:00 AM
12:30 PM
1:00 PM
Dec 07
8:00 AM
12:30 PM
1:00 PM
Dec 08
8:00 AM
12:30 PM
1:00 PM
Dec 09
8:00 AM
12:30 PM
1:00 PM
Dec 10
8:00 AM
12:30 PM
1:00 PM
Dec 11
8:00 AM
12:30 PM
1:00 PM
Dec 12
8:00 AM
12:30 PM
1:00 PM
Dec 13
8:00 AM
12:30 PM
1:00 PM
Dec 14
8:00 AM
12:30 PM
1:00 PM
Dec 15
8:00 AM
12:30 PM
1:00 PM
Dec 16
8:00 AM
12:30 PM
1:00 PM
Dec 17
8:00 AM
12:30 PM
1:00 PM
Dec 18
8:00 AM
12:30 PM
1:00 PM
Dec 19
8:00 AM
12:30 PM
1:00 PM
Dec 20
8:00 AM
12:30 PM
1:00 PM
Dec 21
8:00 AM
12:30 PM
1:00 PM
Dec 22
8:00 AM
12:30 PM
1:00 PM
Dec 23
8:00 AM
12:30 PM
1:00 PM
>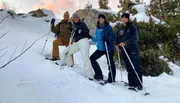 Embark upon an exciting snowshoe adventure in Lake Tahoe! This activity is bound to be a blast, giving visitors the opportunity to explore the Sierra Nevada Mountains like never before.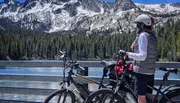 Take a fun adventure through the beautiful Lake Tahoe area with the Full Day Self Guided Electric Bike Tour of the Iconic East Shore Trail.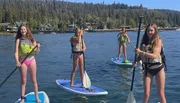 Get Up Stand Up Paddle Board Lessons on Lake Tahoe is a great place to go if you are interested in this skill. During your one hour adventure your certified ACA instructor will take you out early in the morning when the water is the calmest and you will enjoy a relaxing time while learning new skills. From your instructor, you will learn the basics of paddle boarding, including: body positioning, entering the water, standing, kneeling, how to paddle and how to exit the water. This is a wonderful way to enjoy and explore a large body of water wherever you go. Learning these skills will help you to learn how to control your body and how to remain balanced while utilizing this newly earned skill.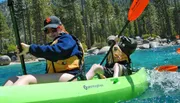 Enjoy some time on the Largest Alpine Lake on the Continent. Hobie Island Sailing Kayak Rentals will make this happen with rental packages that will suit any adventurer. The Sparkling Alpine Waters are perfect for Kayak sailing or a pair of kayaks exploring together. The area is gorgeous. The pure Alpine waters make this a unique adventure few people will experience. The body of water is in the Mountains of California, as the snow caps melt, Pure Alpine water replenishes the waters. Bring your camera for some memorable photos of your adventure. The experience of kayaking will not soon leave your mind. The Alpine Waters will call you back. The beauty and majesty of the area is forever breathtaking.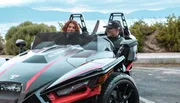 Adventurers looking to explore the stunning scenery of Lake Tahoe in California will love Rolling Freedom Rentals. With a variety of options including motorcycles, scooters, electric bikes, and slingshots, visitors can choose the mode of transportation that suits them best. Whether cruising along the lakefront or winding through the Sierra Nevadas, the freedom and thrill of exploring on two wheels (or three!) is an experience not to be missed. Plus, the friendly and knowledgeable staff at Rolling Freedom Rentals can provide recommendations for the best routes and sights to see along the way.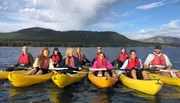 Adventures await with the Tahoe Adventure Company Kayak Tours in Lake Tahoe, CA. Launching from pristine beaches, you will paddle through crystal clear waters while surrounded by stunning mountain views. The experienced guides will share local knowledge of the area's wildlife and history, making the tour both educational and entertaining. Perfect for all experience levels, this tour is sure to be a highlight of your Lake Tahoe vacation.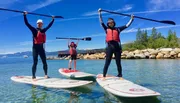 Adventures at Lake Tahoe are incomplete without Tahoe Adventure Company's Stand-Up Paddle Board Tours. This thrilling activity lets you explore the lake's beauty while standing on an oversized surfboard and paddling your way around. The tour is perfect for both beginners and experienced paddlers, as the professional guides ensure a safe and enjoyable experience. You'll get to witness the beautiful shoreline, the crystal-clear waters, and breathtaking mountains surrounding Lake Tahoe. The activity is suitable for adults and kids aged 8+, giving families an exciting day on the water.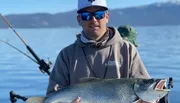 Take an adventure out on Lake Tahoe with the Tahoe Sport Fishing at Zephyr Cove. This exciting expedition allows visitors to get out on the sparkling waters and cast their line!