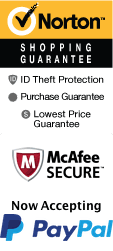 YOUR PEACE OF MIND IS OUR TOP PRIORITY
Should you need to cancel at any time, you have up to 48 hours from your vacation start date to do so for a 100% future travel credit.
Things To Do In Lake Tahoe, CA In November
Things To Do In Lake Tahoe, CA In November, including Tahoe Sport Fishing Ski Run Marina, El Dorado County Wine & Harvest Tour in Apple Hill, Sunset Kayak Tour on Lake Tahoe.

Top November Things To Do In Lake Tahoe
Nov 3, 2020
to
Nov 24, 2020
Around The Lake Tahoe Tour
Schedule
It's fun to gamble, but why not take a break and see what the rest of the alpine area, has to offer, besides gambling. Explore and see what makesthe Sierra Nevadas so special at any time of the year. One of the best times to visit is in November. The Summer crowds, as well as the "leaf peepers", are all gone. This is a seven-hour bus tour which takes you all the way around this majestic lake. Your first stop will be at Emerald Bay. View the infamous Vikingholm Castle and the lakes' only island. Next, you will travel to Rubicon Point. Here you will see the highest elevation lighthouse, and have panoramic views of snow-capped peaks. Your next stop will be the Truckee River or Fanny Bridge, a historic bridge where you also see very large trout. Press on to Squaw Valley, one of the largest ski resorts in America, and home to the 1960 Winter Olympics. The final stop is Sand Valley, where you can relax on the beach.
El Dorado County Wine & Harvest Tour in Apple Hill
Schedule
November is the time to think about a bountiful harvest, and of course wine. The El Dorado County Wine & Harvest Tour in Apple Hill is the perfect activity for a November afternoon. On this tour, you will not only get to taste some of the areas best bounty, but you will be visiting several beautiful wineries. The Boa Vista Orchards is the home of some of the best fruits and baked goods. During this visit, not only you will learn how they make some of the best apple cider, but you will also get a tour of the bakery. Another stop of the tour is a winery that dates back to the days of the great gold rush. The Boeger Winery has a strict standard of quality when it comes to their wine. You will be able to enjoy some samples. The Jodar Vineyards and Winery have won several awards for their wine and after a taste, you will understand why. A catered lunch is provided.
Nov 1, 2020
to
Nov 30, 2020
Tahoe Sport Fishing Ski Run Marina
Schedule
The amazing Tahoe Sport Fishing Ski Run Marina has been known as one of the top places for fishing. You and your family will be able to lay back and enjoy yourself with casting that line and catch you some awesome fish. You can book now for November and take you and your family on an awesome vacation in November to have a lifetime of fun and make memories at the Tahoe Sport Fishing Ski Run Marina. No matter what your age is from a kid to adult you will have a great time. You will fall in love with the thrilling and the unique adventures that you will enjoy from the amazing view of the clear waters to the ski adventure off the coast off the main lake and you will be able to see the beautiful view of the lake from the ski trails. So get yours and your families adventure book now for the Tahoe Sport Fishing Ski Run Marina in November.
Nov 1, 2020
to
Nov 30, 2020
Sunset Kayak Tour on Lake Tahoe
Schedule
What are your plans for November? Well, you do not have to stay bored at home with your family all day. Have you ever had a Kayak tour on the Lake Tahoe? Well, if you have never been there be sure that you have been missing a lot. Sunset Kayak Tour on the Lake is a breathing trip that you will always remember for the rest of your life. This magical sunset tour usually has a tour guide and will give you every detail that you need to know regarding the beautiful Lake Tahoe. You will have an opportunity to see the sun go down behind the peaks of Lake Shore. You will then have a chance to see the lake waters change colors from emeralds blue to pink and finally purple and the stars appearing in the sky. You might consider taking thousands of photos to record the unforgettable experience with your loved ones. If you are wondering how you can enjoy yourself this October or how you can gift your loved one consider a sunset tour at the Lake Tahoe and you will never regret
Nov 1, 2020
to
Nov 30, 2020
Lake Tahoe Helicopter Tours
Schedule
If snowy vistas are beautiful to you, then you should consider a helicopter around Lake Tahoe in November. This is a way to be even more romantic when on one of the first ski trips of the year with the person you want to show as special to you. You can see everywhere from Emerald Bay to Desolation Wilderness, which will allow you to go beyond the normal photographs you normally take. You could see where you could spend time when on the ground in a breathtaking manner and are some of the ways that planning a helicopter ride could turn into an experience that everyone involved could not forget in their lifetime. This may take some planning if you want to make sure to see the first snow of the year or wanting a special location to go to. Never let a trip become mundane when it could be amazing every time you go there.
View all events occurring during your stay