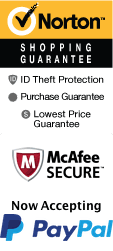 YOUR PEACE OF MIND IS OUR TOP PRIORITY
Should you need to cancel at any time, you have up to 48 hours from your vacation start date to do so for a 100% future travel credit.
Things To Do In Lake Tahoe, CA In October
Things To Do In Lake Tahoe, CA In October, including Tahoe Sport Fishing Ski Run Marina, Lake Tahoe Hot Air Balloons, El Dorado County Wine & Harvest Tour in Apple Hill.

Top October Things To Do In Lake Tahoe
Oct 6, 2020
to
Oct 27, 2020
Around The Lake Tahoe Tour
Schedule
Hop on this tour bus and take a once in a lifetime adventure around this Sierra Nevada area. You'll enjoy the most knowledgeable tour guide of the Squaw Valley, sharing the history and fascinating facts of the region. The tour guide has a wealth of knowledge and presents quite an amazing ongoing dialogue. Going on this tour in the month of October will allow you to see all the beautiful foliage that the area has to offer. This tour will bring you around to multiple sites, enjoying not only the historical areas and amazing views that it offers, but you can show pictures and brag to your friends of what they missed out on. This tour allows you to take time to yourself at each stop and make a favorable memory that you'll never forget. That's what life is really about isn't it? Beautiful experiences bringing beautiful memories that you will never forget.
Oct 1, 2020
to
Oct 22, 2020
Virginia City NV Day Tour
Schedule
Guests feel like they've stepped back in time on this amazing day tour of Virginia City, NV. A knowledgeable tour guide narrates as visitors travel on a comfortable minibus. The bus follows the path that the Pony Express once took. The guide points out landmarks. and tells stories of the old west. Visitors make a stop to take a ride on the historic Virginia and Truckee railroad. There is also time to stop and explore Virginia City. See the mansions and visit the museums in the area. Guests can even explore an actual mine. There are plenty of gift shops in the city for those who want to pick up a souvenir or two. Guests won't want to miss the chance to take a walk down Main Street. Historic saloons line the street and are filled with amazing relics and antiques. This wonderful tour takes approximately seven hours. This is an amazing event for all ages and one that no one should miss.
Oct 7, 2020
to
Oct 28, 2020
El Dorado County Wine & Harvest Tour in Apple Hill
Schedule
The El Dorado County Wine and Harvest Tour in Apple Hill operates on Wednesdays. The tour in the Sierra Nevada foothills of California is stunning, especially in October. The seven hour tour stops for a wine tasting at the Historic Boeger Winery, which is on the site of an 1850's homestead. The original house is still in use. Another stop is at Joder Vineyards and Winery for another wine sampling while enjoying the views of towering pines and mature oaks. There is also a stop at Boa Vista Orchards with a farmers market, a bakery, and a cider press. Guests can purchase jams and jellies, apple cider, wines, gourmet olives, and delicious baked goods. A catered lunch is provided, with a menu including gluten free options and selections for a vegetarian diet. Guests of all ages are welcome, regular cameras and video cameras are permitted, and the tour is handicap accessible.
Oct 1, 2020
to
Oct 31, 2020
Tahoe Amore Gondola Cruises
Schedule
Tahoe Amore was built around the premise of combining Venetian tradition with a mystical touch to highlight the elegance of Lake Tahoe. One of the first aspects that springs to mind when you hear about Venice, Italy, is because it is a place well known for romance. The same passion is alive in Lake Tahoe, with its own charm and elegance. The Tahoe Amore Gondola Cruises offers a romantic getaway on the scenic Lake Tahoe shoreline. Have you ever dreamed of being snuggled in the lap of luxury during the beautiful month of October? One such option is to take a romantic evening cruise with an Amore Gondola. Each cruise offers breathtaking views of the surrounding Lake Tahoe shoreline. The Gondola allows for uninterrupted views of the Lake and Mount Rose, the highest peak in the North Cascades Range. Pop open a few bottles of wine with the special love of your life for a romantic evening out on the water. Enjoy mimosas for a Sunday brunch on a gorgeous gondola ride in Lake Tahoe. Your Gondolier can guarantee that you and your loved one will have a memorable and exciting time!
Oct 1, 2020
to
Oct 29, 2020
Yosemite Valley Tour From Lake Tahoe
Schedule
October is a picture perfect time to take a tour of the Yosemite Valley. A modern shuttle bus will pick you up at your hotel and from there, you will pass over Tiago Pass and view the summit of the Sierra Nevada Mountains. Next, on the agenda is the National Park, where you will view the Tuolumne Meadows, where you will see granite cliffs and streams. The day will be spent taking amazing pictures of the scenery and wild animals. You will see sights such as El Captain, Half Dome, Tenaya Lake, and much more. The guide will narrate about the scenery and the history of the area. A catered lunch will be served with the Cascade Falls as the backdrop. Enjoy time outside this October while seeing views of the wilderness that can not compare to anything else. Make sure to dress for the weather and hiking, and do not forget the camera.
Oct 1, 2020
to
Oct 31, 2020
Tahoe Sport Fishing Ski Run Marina
Schedule
If you love to ski, this is your chance to invite a friend to Tahoe Sport Fishing at Lake Tahoe, California. You can plan to stay for as long as you like while fishing and learning about the area. Of course, you'll get a chance to learn about professional fishermen that have won contests in the area. If you need to book a hotel or want to travel to a souvenir shop, you may want to travel to Gift Shop at Lake Tahoe. Whenever you travel there, you can book your hotel near that location. You will enjoy Hotel Azure as you tour the area. You can stop and get postcards and take pictures with your new iPhone. If you want to take additional pictures, you can catch the nice backgrounds. In most cases, the area is cool. You can pitch a tent and talk to your friends while you wait on the contests. You can also join the sporting event that will require an identification and sporting gear. If you don't have sporting gear, you can find a rental shop that will supply you until your contest is over. Overall, you'll love the area and love how your family will want to return back to Lake Tahoe.
View all events occurring during your stay