Lake Tahoe, CA National Park / Landmark Tours
When looking for the perfect activities for your family during your trip or vacation to Lake Tahoe, be sure to browse through the variety of National Park and Landmark Tours the area has to offer below. Lake Tahoe is a remarkably scenic area and has numerous sites of natural beauty and architectural feats, and offers unparalleled views to make your vacation one-of-a-kind.
Lake Tahoe National Park / Landmark Tours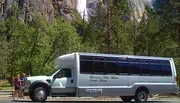 Experience the breathtaking beauty of Yosemite National Park on the Yosemite Valley Tour from Lake Tahoe by National Park/Landmark Tours. Travel through the Sierra Nevada Mountains, winding through the scenic Yosemite Valley with its cascading waterfalls, majestic granite cliffs, and diverse wildlife. Explore iconic landmarks such as Yosemite Falls, Half Dome, and El Capitan with a knowledgeable guide. Immerse yourself in the stunning scenery and rich history of this national treasure on this unforgettable tour. The natural wonders of Yosemite National Park are breathtaking and are a must-see destination for nature lovers. This full-day tour includes lunch, a knowledgeable guide, and transportation, making it the perfect activity for a day trip from Lake Tahoe.
Jun 07
N/A
Jun 08
N/A
Jun 09
N/A
Jun 10
N/A
Jun 11
N/A
Jun 12
N/A
Jun 14
N/A
Jun 15
N/A
Jun 16
N/A
Jun 17
N/A
Jun 18
N/A
Jun 19
N/A
Jun 21
N/A
Jun 22
N/A
Jun 23
N/A
Jun 24
N/A
Jun 25
N/A
>
The Around The Lake Tahoe Tour takes passengers to see some of the highlights of the lake and the details that are on the shoreline. Passengers will board a small bus that features climate control and comfortable seats. When traveling in September, guests will be able to enjoy the cool air inside the bus while viewing the Emerald Bay, Sand Harbor, and other popular destinations. Large windows on the bus allow for the best views possible. Passengers will usually be on the bus for a few hours, listening to a guide describe some of the stops along the way. Guests can ask questions and are often entertained with a few different facts that aren't always known about Lake Tahoe and the surrounding area. There are stops along the tour when passengers can get off the bus to take pictures. These stops include Rubicon Point and Squaw Valley. Guests will also be able to do a little shopping at the Boatworks Mall.
Apr 24
N/A
Apr 25
N/A
Apr 26
N/A
Apr 27
N/A
Apr 28
N/A
Apr 29
N/A
May 01
N/A
May 02
N/A
May 03
N/A
May 04
N/A
May 05
N/A
May 06
N/A
May 08
N/A
May 09
N/A
May 10
N/A
May 11
N/A
May 12
N/A
>