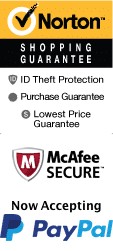 Around The Lake Tahoe Tour
901 Ski Run Blvd South Lake Tahoe, CA 96150
1-800-987-9852
Chat Now
Travel in style with a city tour around the area on Tuesdays, making stops at all the top sights, including Emerald Bay, Rubicon Point, and Sand Harbor.
You'll be seated in the comfort of a luxury shuttle bus with expansive windows to ensure you have non-stop great views of the scenery and Squaw Valley throughout the seven-hour adventure. Your driver is a knowledgeable guide who can share with you history and fascinating facts about the region and is friendly and happy to answer questions.
This is more than a city
vacation
; enjoy photo stops at some of the most picturesque sites, including; Emerald Bay where you can see the only island on the water; Rubicon Point, the Truckee River Bridge, Squaw Valley; the site of the 1960 Winter Olympics; The Truckee River Bridge, and Sand Harbor with sand so white and fine you'll think you're in Florida.
About halfway through the array of photo stops, enjoy a 90 minute stop at the Boatworks Mall. A waterfront mall with a variety of choices for you to purchase your lunch, including two waterfront restaurants, and lots of unique shops to browse for one-of-a-kind items.
STOP 1

The incredible crystal water of Emerald Bay are the country's first ever under water National Natural Landmark, for the wreckage of boats and barges at the bottom. The only island on the water, Fannette Island sits like a crown jewel in the bay. Sandy beach and swimming area welcome beach-goers, and you can view the Vikingholm Castle, a 38-room mansion.
STOP 2

Rubicon Point is the site of the highest elevation lighthouse in the United States. From this vantage point you'll witness incredible panoramic views of the surrounding peaks. This historic lighthouse was only used for a few years in the 1800s, but it still stands high on Rubicon Point.
STOP 3

Stop at
Truckee River Bridge
The Truckee River Bridge is a popular place to visit and view the adjacent dam, and the water released, where there are known to be a population of extra large trout.
STOP 4

This is the location of the 1960 Winter Olympics, with 3,600 skiable acres across six Sierra Nevada Mountain peaks, Squaw Valley is one of the largest ski resorts in the United States. The resort has the only funitel in the country, an aerial lift that transports groups of skiers.
STOP 5

The sparkling white and fine sand of this harbor make it a choice spot for beach goers. Located on the Eastern shore, you'll find plenty of space to relax on the beach, or enjoy all your favorite water sports on the azure blue water.
Running on Tuesdays, this is a superb way to see all the sights with a driver guide to make sure you don't miss any fun.
Reviews

Stephanie White
Rochester, MN
✓
Verified Traveler
"We had a great time on our trip around the lake."
We had a great time on our trip around the lake. We learned a lot about lake tahoe. The driver was very nice and knowledgeable.
Tip: You will not regret this trip.

Rosie Satorre
North Las Vegas, NV
✓
Verified Traveler
"Our driver is an excellent guide."
Our driver is an excellent guide. He's friendly and imparted so much informations about lake tahoe and the places he took us.
Tip: I recommend to use a tour guide who knows the area.

Pam Harris
Stilwell, KS
✓
Verified Traveler
"Driver provides a wealth of information in ongoing dialogue"
Driver provides a wealth of information in ongoing dialogue. He was very pleasant. Many stops with best views of scenic locations and enough time to enjoy and photograph each.

Lynn Ross
Salt Lake City, UT
✓
Verified Traveler
"great knowledgeable driver."
Great knowledgeable driver. Made to long day go by great
Tip: Bring fluids. Plenty of potty breaks and photo ops
Frequently Asked Questions for Around The Lake Tahoe Tour:
What methods of transportation does it use?

Transportation via a luxury shuttle bus with large windows.

Is there any walking involved?

Yes, there is minimal walking.

Approximately how long does it last?

It is about seven hours.

For what ages is it appropriate?

It is appropriate for all ages.

What type of dress & footwear are recommended?

Wear comfortable clothes and walking shoes.

Will there be time allotted for dining?

Yes, you will have plenty of time for food at the Boatworks Mall.

Where does the cruise depart from?

Marriott Resorts, MontBleu, or Vacation Resort, depending on the departure time. It will be on your voucher.

Is photography / video recording allowed?

Of course! Don't forget your camera.

Is the cruise handicap accessible?

Yes. There are handicap accessible vehicles if needed.
Book Now!