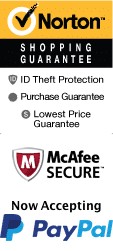 Lake Tahoe To Yosemite Tour
901 Ski Run Blvd South Lake Tahoe, CA 96150
1-800-987-9852
Chat Now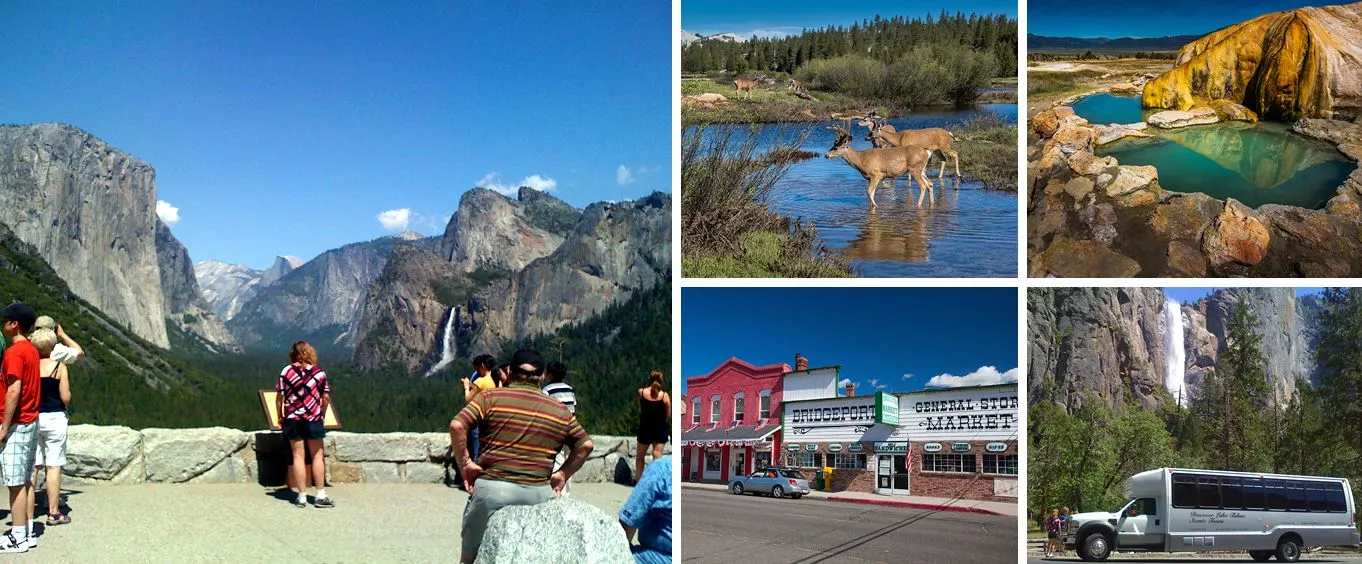 Save a Thursday for this spectacular sightseeing adventure in Yosemite Valley, for up close views of world famous waterfalls, granite peaks, and glorious vistas. This trip from Lake Tahoe is sure to be an amazing time. It includes tons of amazing views and even a delicious lunch. Your guide is consider one of the local travel experts too! So whether you are looking for awesome meals or hotel options in the area, be sure to book this South Lake Tahoe to Yosemite venture.
Lake Tahoe to Yosemite & Yosemite to Lake Tahoe Round Trip
This fourteen-hour sightseeing experience is one astounding scene after another accompanied by narration by your skilled driver You'll depart from Lake Tahoe riding in a comfortable, modern shuttle bus over Tioga Pass, one of the few places where you can get across the Sierra Nevada Mountains. The view from the summit, at an elevation of 9,941 feet is absolutely breathtaking. So how far is Yosemite from Lake Tahoe? It is about four hours.

From there you enter the national park where you'll visit Tuolumne Meadows, a high alpine meadow which is a great vantage point for granite cliffs and clear meandering streams. You'll spend the day at amazing photo spots; incredible granite monoliths that rise thousands of feet above the valley floor, like the famous Half Dome, and El Capitan, both world-renowned rock-climbing destinations; Tenaya Lake, an alpine lake set idyllically amid light-colored granite boulders and bordered by forests of pines and fir, and whose outlet stream cascades down the rough and rugged Tenaya Canyon, so extreme is the terrain of this canyon, it is known as the Bermuda Triangle of the park.

The eight-mile long valley surrounded by granite summits, red metamorphic rock peaks, spectacular views, and forested mountains. Some of California's highest waterfalls, Yosemite Falls, Horsetail Fall and Bridalveil Falls all pour into the valley. Enjoy a narrated nature walk to either of these two waterfalls.

Your experience comes with a catered picnic lunch which you'll enjoy near the Cascade Falls. Your guide is fun and can provide tons of information on the area, from its history during the gold rush to hike and hotel suggestions.

The event runs on Thursdays and includes all the best and most famous sights in this National Park, some of the most incredible places in all of nature. This adventure from Lake Tahoe provides unparalleled wilderness views and a fun guided journey that is sure to make your trip special. Embark upon this exciting adventure to enjoy natural wonders and discover some of the most gorgeous scenery. And do not forget to book hotel accommodation options or embark upon one of the other awesome adventures in the area like a Zephyr Cove cruise, fishing in South Lake Tahoe or the bay, or even a gondola ride to a famous ski resort. There is so much to do in the area, so be sure to explore today!
STOP 1

The community of Bridgeport, California, surrounded by National Forest land and the Sawtooth Mountains, is known for its rich history, recreation, scenic beauty, picturesque neighborhoods and the state's second oldest courthouse still in use.
STOP 2

Stop at
Tioga Pass in Yosemite National Park, CA
Perched at an elevation of 9,941 feet above sea level, Tioga Pass on California State Route 120 is the gateway to this famous National Park and provides a remarkable viewpoint of the peaks and valleys, wilderness area, and forested hillsides. This is one of the few places you can get across the Sierra Nevada Mountains.
STOP 3

Stop at
Tuolumne Meadows in Yosemite National Park, CA
Tuolumne Meadows is a gentle sub-alpine meadow along the meandering Tuolumne River. Several creeks feed the river and in spring the snow melt floods vast sections of the meadow. The meadow is bountiful with wildflowers in the late spring and summer. From the meadows, you'll see several massive granite domes.
STOP 4

Stop at
Lembert Dome in Yosemite National Park, CA
Lembert Dome is the predominate Monolithic Granite dome in Tuolumne Meadows. Rising 800 feet above the meadow floor where the Tuolumne river gently winds through the pastoral scene, the dome is one of the area's favored rock-climbing and hiking destinations.
STOP 5

Stop at
Olmstead Point in Yosemite National Park, CA
Olmstead Point is a magnificent viewing point off of Tioga Road. Looking Southwest into Tenaya Canyon the view is dominated by the less recognizable North side of the Half Dome, and Cloud's Rest, a prominent granite peak rising 5000 feet above the creek.
STOP 6

Stop at
Tenaya Lake in Yosemite National Park, CA
Tenaya Lake is a sight to see! Created by a branch of the Tuolumne Glacier, the body of water is fed primarily by Tenaya Creek, which is also the outflow and cascades down the valley ten miles to the river. Amidst a backdrop of light colored granite rocks, the lake is a popular destination for kayaking, canoeing, sailing and fishing.
STOP 7

Stop at
Cascade Falls in Yosemite National Park, CA
The Cascade Falls is the name of the middle section of the park's famous falls. Not visible from the valley the middle cascades is comprised of five smaller plunges that together drop a total of 675 feet, twice the distance of the lower falls.
STOP 8

Stop at
Bridalveil Fall in Pollock Pines, CA
The Bridalveil Fall is a spectacular 150-foot waterfall pouring over one massive granite peak. The fall is a cascading majesty, especially in the spring run-off. The surrounding hillside of fragrant pines and firs is marked with granite outcropping speckled with moss and lichen.
STOP 9

Stop at
Yosemite Falls in Yosemite National Park, CA
The crown jewel of the park, the Falls, is among the world's most famous waterfalls. Made up of three sections which combined drop 2,545 feet, making it the highest fall in North America and seventh highest in the world. Pictures can't portray the awesomeness of this majestic wonder.
STOP 10

Stop at
Yosemite Valley in Yosemite National Park, CA
The valley is the centerpiece of this national park. While in the valley, you'll see some of the world's most famous granite monoliths like El Capitan and Half Dome and waterfalls including Yosemite Falls, Bridalveil Fall and Cascade Falls. The valley floor is a thriving highland meadow surrounded by the amazing mountain peaks of the High Sierra Nevada Range.
STOP 11

At the Eastern entrance, the ghost town of Lee Vining overlooks Mono Lake. Be sure to stop at the Old Schoolhouse Museum for an exhibit of artifacts and photographs chronicling the history of Mono Basin, and outdoor exhibits of antique farming and mining equipment. Next door you'll find one of the country's quirkiest exhibits, The Upside-Down House. Built in the 1950s as a tourist attraction, the small cabin is complete with beds, table and chairs, pots and pans, and it's completely upside down.
Reviews

Mary Bowers
Arnold, MO
✓
Verified Traveler
"snowshoe john" was a great tour guide! Very knowledgeable, kind, informative and pleasant!

Jeffrey Sessler
Temescal Valley, CA
✓
Verified Traveler
"exceeded our expectation"
The yosemite daytrip exceeded our expectations. The guide, john, was excellent and thorough. A very long, but satisfying, day.

Becky Vaniman
Sacramento, CA
✓
Verified Traveler
"We really enjoyed the whole tour."
Our tour guide/driver made the tour. He was excellent. Very informative and fun. We really enjoyed the whole tour. We are also happy with vacations made easy. They kept us informed and had all the details worked out before i could even ask. Thank you.

Roxanne Fisher
Sheboygan, WI
✓
Verified Traveler
"This trip was wonderful!"
This trip was wonderful! I recommend this trip to anyone who has never been to the park. You will make frequent stops at all the best views, many we never would have known about if we weren't on this bus. You get the best of the park in one day. The drive to the park is long, but showshoe john is so knowledgeable, he had interesting information about every area we drove through. He made the trip extra special, such a cool tour guide.
Frequently Asked Questions for Lake Tahoe To Yosemite Tour:
What is included in the admission price?

The price includes park entrance fee, picnic lunch, hotel pick up and drop off.

What methods of transportation does it use?

Transportation via a luxury shuttle bus with large windows.

Is there any walking involved?

Yes, there is minimal walking.

Approximately how long does it last?

The entire experience is 14 hours.

For what ages is it appropriate?

This is appropriate for all ages!

What type of dress & footwear are recommended?

Wear comfortable clothes and walking shoes.

Will there be time allotted for dining?

Yes.

Where does it depart from?

Hotel pick up and drop off is included.

Is photography / video recording allowed?

Of course! Don't forget your camera.

Is it handicap accessible?

Yes. There are handicap accessible vehicles if needed.

Are any meals included?

Lunch is included.
Book Now!