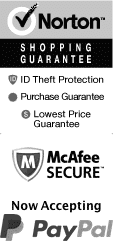 Things to Do in Lake Tahoe in December 2023
Lake Tahoe is a stunning place, and it is particularly beautiful when its peaks become snow-capped among the beautiful snowy landscapes during December. Explore a variety of great attractions from shows and dinner cruises to sightseeing tours.
Top Things To Do In Lake Tahoe in December
Dec 1, 2023
to
Dec 31, 2023
Lake Tahoe Sightseeing Cruises Aboard the Bleu Wave
Schedule
December is the perfect time to explore the unique beauty of Lake Tahoe with the Bleu Wave Sightseeing Lunch Cruises. As the only luxurious yacht in the area, visitors can indulge in an upscale experience, complete with a delicious buffet-style lunch and live narration about Lake Tahoe's history and stunning scenery. The winter season offers breathtaking views of snow-capped mountains and the tranquil blue waters, creating a picturesque setting for an unforgettable adventure.
Dec 1, 2023
to
Dec 31, 2023
Lake Tahoe Helicopter Tours - Tickets for Helicopter Rides
Schedule
December is an excellent month to experience the scenic beauty of Lake Tahoe from a helicopter. The snow-capped mountains and glistening white landscapes create a picturesque winter wonderland you won't want to miss. The adrenaline rush of flying above the winter wonderland adds to the excitement. Enjoy aerial views of Emerald Bay, Mount Tallac, and many other famous landmarks. This Lake Tahoe Helicopter Tour is a unique experience that will leave lasting memories of a winter vacation.