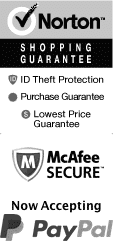 Things to Do in Lake Tahoe in January 2024
Celebrate the new year with some amazing fun in Lake Tahoe, CA. There are plenty of amazing things to see and do in the area, from sightseeing cruises to shows. Book a fun getaway today for a remarkable January getaway!
Top Things To Do In Lake Tahoe in January
Jan 1, 2024
to
Jan 31, 2024
Lake Tahoe Sightseeing Cruises Aboard the Bleu Wave
Schedule
January is a fantastic month to visit Lake Tahoe and hop on the Bleu Wave Sightseeing Lunch Cruise. The stunning winter scenery offers calm waters and snow-covered mountains, setting the perfect backdrop for this relaxing excursion. On board, you'll enjoy a delicious lunch while taking in the views and learning about the history of this beloved destination. Plus, the winter months tend to be less busy, meaning you can enjoy Lake Tahoe's beauty without the crowds. Don't miss out on this incredible experience during your January visit.
Jan 1, 2024
to
Jan 31, 2024
Lake Tahoe Helicopter Tours - Tickets for Helicopter Rides
Schedule
January is the perfect month to experience the stunning beauty of Lake Tahoe from an aerial perspective with a helicopter tour. With snow-capped peaks and sparkling waters, Lake Tahoe is a winter wonderland. The brisk temperatures make for clear blue skies and crystal-clear views from above. As you soar over the lake and surrounding mountains, you can witness the majesty of the Sierra Nevada range and take in the full extent of the region's natural splendor. A helicopter tour in January is a thrilling adventure that showcases the area's stunning winter landscapes.