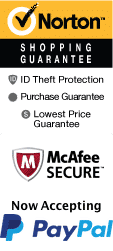 YOUR PEACE OF MIND IS OUR TOP PRIORITY
Should you need to cancel at any time, you have up to 48 hours from your vacation start date to do so for a 100% future travel credit.
Things to Do in Lake Tahoe in February 2022
Lake Tahoe, CA is brimming with beautiful things to see and fun activities to do! Bring your special someone on a February vacation to this alpine area to celebrate Valentine's Day or simply escape the hustle and bustle of everyday life. Be sure to add a hotel or inn reservation to your package to complete your getaway.

Top February Things To Do In Lake Tahoe
Feb 1, 2022
to
Feb 28, 2022
Lake Tahoe Helicopter Tours - Tickets for Helicopter Rides
Schedule
To see Lake Tahoe in February is to see one of the most picturesque places in North America, but to see Lake Tahoe in February from a bird's eye view is to witness poetry in motion. Soar through the skies aboard a state of the art Robinson R44 Raven II helicopter and take in one of four signature tours, all offering a different slice of the exquisite atmosphere of Lake Tahoe. From the natural allure of Tahoe's Desolation Wilderness to the hustle and bustle of its famous hot spot, Crystal Bay. From the veritable cornucopia of historical landmarks of Emerald Bay to the outdoor sports and recreational wonderland of Fallen Leaf, our tours offer a whole range of unique Lake Tahoe experiences that won't soon be forgotten. And once the tour is over, the ski slopes are open for business weather permitting, and after you hit the slopes, the night life awaits. But without a helicopter tour, the experience is just incomplete.
Feb 1, 2022
to
Feb 28, 2022
Tahoe Adventure Company Snowshoe Tours
Schedule
If you are planning on taking a snowy February vacation to the Lake Tahoe, California region, make sure to check out the Tahoe Adventure Company Snowshoe Tours. Lake Tahoe is known for its beautiful alpine lake as well as the fact that it is a wonderful place to ski and snowboard. For a unique outing during the cold winter months, snowshoeing is a great activity! This touring company takes adventurers up the Sierra Nevada Mountain Range, which allows you to experience the snow covered mountains in a way that you cannot get anywhere else. There are various trails that can be taken on these treks, so there is something for everyone, no matter what your activity level is. And kids over the age of 8 can participate as well! A tour with the Tahoe Adventure Company will make sure that you have everything for your 2 to 3 mile snowshoe walk, such as snowshoes, trekking poles, hot drinks, and snacks for the trails. Since it is a bit chilly on the mountain in February, make sure to dress warm. It is recommended that you wear waterproof hiking boots, wool socks, a ski jacket, ski pants, long johns, a hat, and two pairs of gloves. Don't forget the sun screen and sunglasses, too!
View all events occurring during your stay