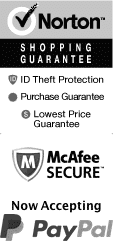 Lake Tahoe Things to Do in March 2023
Experience tons of March fun in Lake Tahoe, CA with a Spring Break trip. Whether you want to cruise around Lake Tahoe on one of the meal cruises or want to spend time at the casinos, restaurants, and shopping opportunities, there is plenty for everyone to enjoy in the area.
Top Things To Do In Lake Tahoe in March
Mar 27, 2023
to
Mar 31, 2023
Lake Tahoe Sightseeing Cruises Aboard the Bleu Wave
Schedule
Lake Tahoe is a beautiful place to spend some leisure time. March on Lake Tahoe is a special time to see the beautiful Lake and the Snow Capped mountains. Lake Tahoe Sightseeing Lunch Tours aboard The Blue Wave is the perfect way to experience Lake Tahoe at it's best. The Blue Wave is a classic 1966 commercial Yacht that is over 70 feet long and can seat 47 guests in lavish comfort. This Yacht has all the amenities including Full climate controlled main decks and middle quarters, a fully stocked bar, fireplace, private lounge, stateroom, and much more. Sit back and relax aboard The Blue Wave as you tour the beautiful sights of Lake Tahoe. Cruise by the Majestic Snow Capped Mountain Tops more than 3000 feet high where the Lake and peaceful forest lay nestled beneath, creating beautiful shoreline views. The Yacht will pass by Emerald Bay, Vikingsholm Castle, Fannette Island, and Eagle Waterfall giving you a great view. Fantastic Lunch and happy hour cruises are available, aboard The Luxury Yacht Blue Wave.