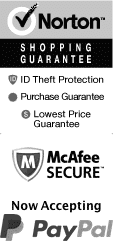 Things to Do in Lake Tahoe in March 2024
Lake Tahoe is a gorgeous place, and a March getaway will allow you to get out and experience an array of amazing sightseeing tours and cruises as well as shows and natural wonders. Experience the beauty of this alpine lake the next time you visit!
Top Things To Do In Lake Tahoe in March
Mar 1, 2024
to
Mar 9, 2024
Lake Tahoe Sightseeing Cruises Aboard the Bleu Wave
Schedule
March is the perfect time to take a leisurely lunchtime cruise with the Lake Tahoe Bleu Wave. The clear, calm lake waters and stunning mountain backdrops make for a truly scenic experience. Enjoy a gourmet lunch while surrounded by picturesque views and learn about the lake's fascinating history from the knowledgeable crew. The early spring weather also makes for comfortable outdoor seating on the state-of-the-art yacht. This unforgettable experience is a must-do for anyone visiting Lake Tahoe in March.