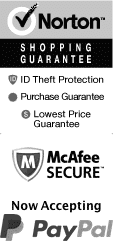 Things to Do in Lake Tahoe in April 2024
Lake Tahoe is known as the largest alpine lake on the entire North American continent. When visiting the area, you will find an array of beautiful natural wonders, fun adventures, and plenty of cruises to get you out on the water. April is a great time of year to visit, and there are so many things to see and do. Explore the schedule and book the best Lake Tahoe getaway!
Top Things To Do In Lake Tahoe in April
Apr 1, 2024
to
Apr 30, 2024
Lake Tahoe Sightseeing Cruises Aboard the Bleu Wave
Schedule
April is the perfect time to explore the breathtaking beauty of Lake Tahoe on a Bleu Wave Sightseeing Lunch Cruise. The warm sun and crisp air make cruising the crystal clear waters a sensory experience like no other. Indulge in a rich lunch buffet while marveling at the awe-inspiring mountain panorama that surrounds the pristine lake. This is a once-in-a-lifetime opportunity to create unforgettable memories and capture stunning photos from the comfort of a fully-equipped sightseeing vessel.