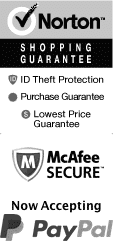 Things to Do in Lake Tahoe in April 2024
Lake Tahoe is known as the largest alpine lake on the entire North American continent. When visiting the area, you will find an array of beautiful natural wonders, fun adventures, and plenty of cruises to get you out on the water. April is a great time of year to visit, and there are so many things to see and do. Explore the schedule and book the best Lake Tahoe getaway!
Top Things To Do In Lake Tahoe in April
Apr 1, 2024
to
Apr 30, 2024
Lake Tahoe Helicopter Tours - Tickets for Helicopter Rides
Schedule
April is an excellent time to visit Lake Tahoe for a truly memorable experience via Helicopter Tours. The weather is perfect with mild temperatures and the snow is still present in the mountains, which accentuates the impressive natural beauty of the area. Visitors can also witness the breathtaking view of waterfalls gushing out with full fury while admiring the stunning landscape from a bird's eye view. For an unforgettable trip, consider hopping on a helicopter tour of Lake Tahoe, available in April, and immerse yourself in the beauty of the region.