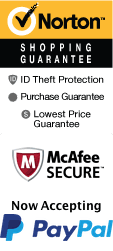 YOUR PEACE OF MIND IS OUR TOP PRIORITY
Should you need to cancel at any time, you have up to 48 hours from your vacation start date to do so for a 100% future travel credit.
Things To Do In Lake Tahoe, CA In April
Things To Do In Lake Tahoe, CA In April, including M.S. Dixie II Sightseeing & Sunset Dinner Cruises, Lake Tahoe Sightseeing Cruises Aboard the Bleu Wave, Tahoe Sport Fishing Ski Run Marina.

Top April Things To Do In Lake Tahoe
Apr 2, 2021
to
Apr 30, 2021
M.S. Dixie II Sightseeing & Sunset Dinner Cruises
Schedule
Spring is in the air this April and what better time to take a sightseeing day cruise or a sunset dinner cruise aboard the M.S. Dixie II. For those who choose the day cruise, make sure to bring a camera to get pictures of all that the Emerald Bay has to offer. Your guide will talk about the bay's history, and there will be a video presentation during the cruise. For those you will be enjoying the sunset cruise, you will begin the evening with a three-course dinner with a choice of entrees that include chicken, steak, salmon, and pasta. You will enjoy the lovely background music and panoramic views of the bay. Feel free to jump on the dance floor or enjoy a cocktail while checking out the boat. As the sun begins to set, move to the outside decks and watch how the sky turns into colors of oranges and pinks as the sun heads to bed for the night.
Apr 1, 2021
to
Apr 30, 2021
Lake Tahoe Sightseeing Cruises Aboard the Bleu Wave
Schedule

Come experience spring in Emerald Bay with a relaxing lunch cruise aboard the Bleu Wave. Enjoy the sweeping vistas and beautiful waters as it comes alive this April. Admire the legendary blue waters, lush green mountains, and gorgeous sunny skies of Emerald Bay while travelling North America's largest alpine lake on this comfortable commercial yacht. Explore all that the area has to offer in the spring aboard this modern and luxurious yacht, which affords perfect views of Vikingsholm Castle, Eagle Waterfall, and Fanette Island. April is an excellent time to visit this natural wonder, as winter snows and sunny spring skies create increasingly beautiful days. Take in the sights and smells of the alpine forests that surround Lake Tahoe in this well-appointed vessel. Enjoy a fresh spring cocktail from the fully-stocked bar while lounging around, and then settle in for a delicious gourmet lunch. April is the perfect time to get out on the water and soak in the seasonal shift and awakening at gorgeous Lake Tahoe.
Apr 13, 2021
to
Apr 27, 2021
Around The Lake Tahoe Tour
Schedule
Lake Tahoe in Stateline, AZ is a great event to attend in June because school is out and Lake Tahoe Tour will provide comfortable seats and some amazing views, such as Sand Harbor, Truckee River Bridge, Emerald Bay, and much more. Learn the history from your knowledgable guide and you will get the facts and culture of the area. The tour will even stop at Boatworks Mall for 90 minutes so you can shop, take pictures, and eat some delicious foods at one of the waterfront restaurants or pack a lunch and bring it with you. Enjoy the pretty white sandy beach and the views of miles and miles of the ocean. All viewing sites are picture-perfect and it's something you can have as a memory and share it with friends and family members. This will be the most relaxing tour for you and your family in June, giving the kids something to do.
Apr 14, 2021
to
Apr 28, 2021
El Dorado County Wine & Harvest Tour in Apple Hill
Schedule
The El Dorado County Wine and Harvest Tour is the best event in April because of the fresh fruits you can enjoy along with your wine tasting adventure. You will be touring the Apple Hill region in South Lake Tahoe in California. Have a great time as you step into the Gold Rush scenery and sample the best wines. You can choose a selection of cheese, meats, bread, vegetables, fresh fruits, and much more. This tour includes stops in Boa Vista Orchards in Placerville, CA where the harvested fruits are just right to eat which are peaches, pears, apples, plums and a lot more. There will be stops at the Historic Boeger Winery where you get an up-close and personal look at the cellar of the 1850s Gold Rush and last but least, you will also stop at the Jodar Vineyards and Winery where you can taste a variety of premium wines and much more.
Apr 1, 2021
to
Apr 30, 2021
Tahoe Sport Fishing Ski Run Marina
Schedule
April signifies the joys of the spring season. Temperatures are mild in April. That's the reason that so many people make the wise decision to head to Tahoe Sport Fishing Ski Run Marina in gorgeous South Lake Tahoe, California around that time. People who appreciate sport fishing can pick between two time periods of charters during the course of day. There are five-hour morning charters on hand. There are ones in the afternoon that span four full hours as well. These excursions can be a pleasure for any and all members of the family. Kids adore them all the same. People who revel in the marvels of Tahoe Sport Fishing Ski Run Marina can try out perhaps landing trout and salmon. They can relish the possibility of securing several different types, too. Individuals who want to check out freshwater lakes won't be able to say no to these trips and all of their perks. It's a biggie among folks who adore staring at the magnificence of the Sierra Nevada Mountains.
View all events occurring during your stay