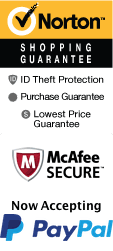 YOUR PEACE OF MIND IS OUR TOP PRIORITY
Should you need to cancel at any time, you have up to 48 hours from your vacation start date to do so for a 100% future travel credit.
Things To Do In Lake Tahoe, CA In May
Things To Do In Lake Tahoe, CA In May, including M.S. Dixie II Sightseeing & Sunset Dinner Cruises, Lake Tahoe Sightseeing Cruises Aboard the Bleu Wave, Tahoe Sport Fishing Ski Run Marina.

Top May Things To Do In Lake Tahoe
May 1, 2021
to
May 31, 2021
M.S. Dixie II Sightseeing & Sunset Dinner Cruises
Schedule
Guests will be treated to an amazing on-board experience out on the beautiful lake Tahoe curtesy of Nevada's biggest ship that was voted "Best Cruise in Nevada" by Nevada magazine the M.S. Dixie II. Guests will have the time of their lives taking in the beautiful scenery of the trio of sights from Lake Tahoe, Emerald Bay, and Zephyr Cove. The guests will listen to the Captain as he explains the historical value of the 2 houses one on the mountains as a massive Victorian mansion, and a teacup house on the central island in Emerald Bay, built for Mrs. Lora Knight. The Captain will also tell you how the glaciers formed the granite rocks that line the skyline of the lake, and they will follow that up with a lesson on the history of Emerald Bay. After which, guests can dine in the dining hall that serves 5-star food from its on-board restaurant, while listening to live music and partaking on the dance floor. The night is only complete once the guests take in the amazing colors of the sunset.
May 1, 2021
to
May 31, 2021
Lake Tahoe Sightseeing Cruises Aboard the Bleu Wave
Schedule
Enjoy stunning sights and the finest sights and sound of the area on this exciting cruising venture. During this expedition, visitors will get to know the area, scenery, and more.
May 4, 2021
to
May 25, 2021
Around The Lake Tahoe Tour
Schedule
Get out and experience an astounding vacation with this beautiful cruise. You will be able to see some of the finest Sierra Nevada landmarks. Experience the beautiful alpine area like never before.
May 5, 2021
to
May 26, 2021
El Dorado County Wine & Harvest Tour in Apple Hill
Schedule
Whether you are looking for an activity to do by yourself, with a group of friends, or with your partner, the El Dorado County Wine and Harvest Tour in Apple Hill in Lake Tahoe California would be a great time. This tour lasts approximately seven hours and you will get to visit three different wineries in the area. You will stop by the award-winning Historic Boeger Winery where you will feel like you are time-traveling back to the Gold Rush days. After, you will stop at Jodar Vineyards and Winery and sample some amazing vintages among the beautiful landscape. The last stop will be to the Boa Vista Orchards where they will offer a bakery and farmer's market that is open all year long. You will also get a catered picnic lunch to top everything off. It is open all year long but the best time to enjoy it would be during May. The weather is absolutely stunning and it is a great way to end your spring and bring in the summer!
May 13, 2021
to
May 27, 2021
Yosemite Valley Tour From Lake Tahoe
Schedule
In May you can take advantage of the Yosemite Valley Tour from Lake Tahoe. If you will be in Lake Tahoe this spring, you will want to make this tour, it's truly beautiful and unforgettable. This a full day tour leaving from South Lake Tahoe. You will start your adventure on a very comfortable luxury mini-bus. You have many stops along the way for picture taking opportunities along the very storied route. The tour includes stops at historic Bridalveil Falls and Yosemite Falls There will be an opportunity to have a picnic among some of the breathtaking scenes in the world. The included delicious lunch will be enjoyed by you and other guests at the scenic Cascade Falls. There is also an optional hike of Bridalveil Falls. This is one of the most favorite natural parks in the country. There are many convenient pick up points or you drive to a departure location and park for free. The tour will include a very knowledgeable local tour guide.
May 1, 2021
to
May 31, 2021
Tahoe Sport Fishing Ski Run Marina
Schedule
If you want to talk about a place that has absolute majestic beauty then one of the first placed to come to mind has to be the beautiful Lake Tahoe. The jaw dropping views you get from seeing Lake Tahoe and the mountains that surround it are unparalleled and cannot be duplicated. May is the perfect time to be here in Lake Tahoe as the mountains that surround it are still covered in snow from the winter months and makes a beautiful place even that more gorgeous. What better way to take in the sights that Lake Tahoe has to offer than to spend it on the water trying to catch the bounty that the lake offers to you. The types of fish you can expect to catch while on Lake Tahoe are kokanee Salmon, lake trout, rainbow trout and brown trout just to name a few. All of the boats are Coast Guard certified which will make this the safest trip possible. Comes see us in May and enjoy all the views Lake Tahoe offers.
View all events occurring during your stay