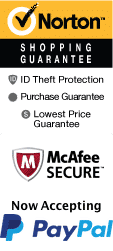 YOUR PEACE OF MIND IS OUR TOP PRIORITY
Should you need to cancel at any time, you have up to 48 hours from your vacation start date to do so for a 100% future travel credit.
Things to Do in Lake Tahoe, CA in May 2022
Create an unforgettable vacation in May 2022 with a trip to Gatlinburg/Pigeon Forge, TN. The Smokies are home to some of the most fascinating and fun attractions, activities, shows, and adventures. Add your favorite activities to a custom vacation package alongside a hotel reservation for a memorable trip.

Top May Things To Do In Lake Tahoe
May 1, 2022
to
May 31, 2022
Lake Tahoe Helicopter Tours - Tickets for Helicopter Rides
Schedule
Take a lake Tahoe helicopter tour in May!
If you have not already heard about Lake Tahoe, Lake Tahoe is one of the best places to visit in North America. It has very many beautiful views that you will definitely enjoy seeing a from a helicopter tour. This is the perfect tour for you to go on whether it's with your children and family or whether it is for an anniversary trip or a trip with your friends.
You will have the opportunity to meet your entire flight crew before you get on the helicopter which can be a great way for you to feel a lot more relaxed before you go on the tour. You will be able to see some amazing sides and views as well as take some incredible pictures that you will be able to show your friends or family members back home.
Visiting a fall and leave, Crystal Bay and Emerald Bay will all be great ways for you to create amazing memories with your friends or by yourself!
May 1, 2022
to
May 31, 2022
Lake Tahoe Sightseeing Cruises Aboard the Bleu Wave
Schedule
Enjoy stunning sights and the finest sights and sound of the area on this exciting cruising venture. During this expedition, visitors will get to know the area, scenery, and more.
May 1, 2022
to
May 31, 2022
Tahoe Sport Fishing Ski Run Marina
Schedule
If you want to talk about a place that has absolute majestic beauty then one of the first placed to come to mind has to be the beautiful Lake Tahoe. The jaw dropping views you get from seeing Lake Tahoe and the mountains that surround it are unparalleled and cannot be duplicated. May is the perfect time to be here in Lake Tahoe as the mountains that surround it are still covered in snow from the winter months and makes a beautiful place even that more gorgeous. What better way to take in the sights that Lake Tahoe has to offer than to spend it on the water trying to catch the bounty that the lake offers to you. The types of fish you can expect to catch while on Lake Tahoe are kokanee Salmon, lake trout, rainbow trout and brown trout just to name a few. All of the boats are Coast Guard certified which will make this the safest trip possible. Comes see us in May and enjoy all the views Lake Tahoe offers.
Tahoe Adventure Company Snowshoe Tours
Schedule
Come and see Lake Tahoe from a more personal and close up view while snowshoeing up the Sierra Mountain Range. Breathe the fresh air, see some of the most beautiful alpine in the country, and enjoy the peace of nature with your friends and family. Let us guide you to get the most out of your adventure with one of our knowledgeable and experienced guides on this 2 to 3 mile journey in the mountains. If you want to get the absolute most out of your trip to Lake Tahoe then come to see us in May for the most incredible weather and to avoid the big crowds. Contact us today to get your trip booked and have your next vacation all taken care of by our professional staff. All of the necessary equipment is provided for you to make the experience less stressful and more convenient with Tahoe Snow Shoe Adventures.
View all events occurring during your stay