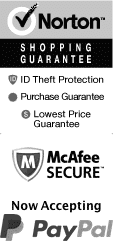 Things to Do in Lake Tahoe, CA in June 2024
Discover the beauty of Lake Tahoe and its stunning alpine waters with a June getaway to the area. There are so many things to discover. Whether you get out on the water on a fun boat ride or take a tour around its shores, you'll find an array of amazing things to enjoy. Do not miss out on all of the fun!
Top Things To Do In Lake Tahoe in June
Jun 1, 2024
to
Jun 30, 2024
Lake Tahoe Sightseeing Cruises Aboard the Bleu Wave
Schedule
June is the perfect month to take a sightseeing lunch cruise on the Lake Tahoe Bleu Wave. The weather is mild and pleasant, making it an ideal time to explore the stunning views of the crystal clear lake and surrounding mountains. The lunch cruise offers delicious meals, from BBQ to vegetarian options, and a fully stocked bar. Relax on the deck or enjoy the air conditioning inside the cabin as you learn about the history and natural wonders of Lake Tahoe from the knowledgeable crew.