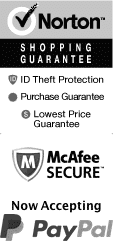 Things to Do in Lake Tahoe in July 2023
Take a fun summer family vacation to the beautiful shores of Lake Tahoe! This beautiful alpine area is brimming with amazing sightseeing. From cruises to hot air balloon rides, you can get some spectacular views. Or, if you're seeking some adventure, participate in the fun recreational adventures offered on the lake. No matter what you do, your time here is sure to be a blast! Add a hotel stay to your package for a complete endeavor.
Top Things To Do In Lake Tahoe in July
Jul 1, 2023
to
Jul 31, 2023
Lake Tahoe Sightseeing Cruises Aboard the Bleu Wave
Schedule
July is the perfect month to visit Lake Tahoe and hop on the Bleu Wave Sightseeing Lunch Cruise. With clear blue skies, warm weather, and breathtaking scenery, guests can enjoy a leisurely cruise around the lake while feasting on a delicious buffet lunch. From the comfort of the elegant yacht, there are plenty of opportunities to take stunning photos and soak up the stunning views. Visitors can also enjoy live music and entertainment, making the Bleu Wave Sightseeing Lunch Cruise a memorable and fun-filled activity for all ages.
Jul 6, 2023
to
Jul 27, 2023
Lake Tahoe To Yosemite Tour
Schedule
July is the perfect month to embark on the unforgettable Yosemite Valley Tour from Lake Tahoe. This incredible adventure tour starts with a scenic drive through the stunning High Sierra Mountains, leading to one of the most spectacular national parks in the United States. With activities ranging from hiking to biking and horseback riding, there's something for everyone. And in July, you'll get to see Yosemite's famous waterfalls at their peak flow, making for breathtaking views and unforgettable memories. Don't miss out on this incredible opportunity!
Jul 1, 2023
to
Jul 31, 2023
Lake Tahoe Hot Air Ballooning
Schedule
If you're planning a trip to Lake Tahoe, July is the perfect month to book a hot air balloon ride with Lake Tahoe Balloons. The warm weather and clear skies enhance the breathtaking views of the Sierra Nevada Mountains, Lake Tahoe, and surrounding forests. As you soar up to 10,000 feet above ground, you'll be able to witness panoramic views of the natural landscape. This activity offers a thrilling and unique experience that will make your Lake Tahoe vacation unforgettable. Don't miss out!
Jul 1, 2023
to
Jul 31, 2023
Lake Tahoe Helicopter Tours - Tickets for Helicopter Rides
Schedule
July is the perfect month to experience the beauty of Lake Tahoe from above with a helicopter tour. With crystal-clear skies and warm temperatures, flying over the emerald green waters surrounded by snow-capped mountains is a truly unforgettable experience. From majestic waterfalls to charming alpine towns, Lake Tahoe Helicopter Tours offer an unparalleled view of the stunning scenery that makes Lake Tahoe a sought-after destination. Don't miss the chance to capture stunning aerial photographs of Lake Tahoe during your summer vacation.