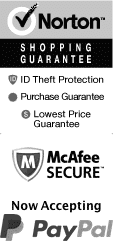 Things to Do in Lake Tahoe in July 2024
Take a fun summer family vacation to the beautiful shores of Lake Tahoe! This beautiful alpine area is brimming with amazing sightseeing. From cruises to hot air balloon rides, you can get some spectacular views. Or, if you're seeking some adventure, participate in the fun recreational adventures offered on the lake. No matter what you do, your time here is sure to be a blast! Add a hotel stay to your package for a complete endeavor.
Top Things To Do In Lake Tahoe in July
Jul 1, 2024
to
Jul 31, 2024
Lake Tahoe Sightseeing Cruises Aboard the Bleu Wave
Schedule
July is the perfect month to visit Lake Tahoe and hop on the Bleu Wave Sightseeing Lunch Cruise. With clear blue skies, warm weather, and breathtaking scenery, guests can enjoy a leisurely cruise around the lake while feasting on a delicious buffet lunch. From the comfort of the elegant yacht, there are plenty of opportunities to take stunning photos and soak up the stunning views. Visitors can also enjoy live music and entertainment, making the Bleu Wave Sightseeing Lunch Cruise a memorable and fun-filled activity for all ages.