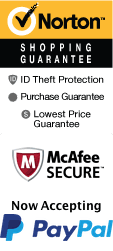 YOUR PEACE OF MIND IS OUR TOP PRIORITY
Should you need to cancel at any time, you have up to 48 hours from your vacation start date to do so for a 100% future travel credit.
Things To Do In Lake Tahoe, CA In August
Things To Do In Lake Tahoe, CA In August, including M.S. Dixie II Sightseeing & Sunset Dinner Cruises, Lake Tahoe Sightseeing Cruises Aboard the Bleu Wave, Tahoe Sport Fishing Ski Run Marina.

Top August Things To Do In Lake Tahoe
Aug 1, 2020
to
Aug 31, 2020
M.S. Dixie II Sightseeing & Sunset Dinner Cruises
Schedule
With each month being full of holidays August gives me a break,plenty of time to relax and find something fun to do and that I have. The city offers a chance to view beautiful scenery while on a paddle boat cruise upon the M.S Dixie ii(the largest on the lake). The only question left is which exciting tour do I choose,the day cruise which includes wonderal natural scenery and a video history of rhe area or the dinner tour which includes wonderful views,diner,dancing and music. Some of areas I will be seeing are the historic Emerald Bay,Zephyer Cove and last,but not least the gorgus natural mountain side with all its generous peaks. With August being a wonderful mixture of warm days with lots of sunshine and the evenings/nights being cooler after the sun decides to say good night,an empty calander and with nothing else to do makes the perfect time to see what the city has to offer. All this is yours too,just book it.
Aug 1, 2020
to
Aug 31, 2020
Lake Tahoe Sightseeing Cruises Aboard the Bleu Wave
Schedule
Enjoy the summer air as you sail across the open water on the Lake Tahoe Sightseeing and Lunch Cruise Aboard the Blue wave. The duration of the tour is two hours, in August's afternoon air, around Emerald Bay on a yacht that has travelled thru many bodies of water all over the world. With the purchase of the ticket a buffet lunch with your choice of two non alcoholic drinks will be provided, additional drinks can be purchased on the cruise. The cruise is permitted for individuals of all ages and cameras are also authorized so that you can create lasting memories while taking in the sights of the snow capped mountains, the beautiful lake and the forest that line the edge of the lake. On the journey you'll take in the sights of Ms. Lora Josephine Knight's Vikingsholm Castle as well as the remains of her tea house at Fannette Island. Take time out of your summer to surround yourself in relaxation aboard the Blue Wave cruise.
Aug 4, 2020
to
Aug 25, 2020
Around The Lake Tahoe Tour
Schedule
Those arid, sweat-inducing days of late summer, especially the month of August, are perfect to plan a little getaway featuring a day trip or tour that will both entertain and inform you. Think about taking the day tour through the varying terrain of the Lake Tahoe area. A luxurious and comfortable bus has expansive windows through which you can enjoy the scenic majesty of the land around you. In addition, your driver will be quite knowledgeable and will be able to answer any question you want to ask. The trip includes several photo opportunities for you to immortalize your trip and a stop halfway through at a popular shopping center in the area for lunch and some light browsing around one of it's numerous and unique shops. This is truly a fantastic way to spend an August day, whether it's a solo trip to unwind or you want to bring along the whole family.
Aug 6, 2020
to
Aug 27, 2020
Virginia City NV Day Tour
Schedule
Are you stuck on what to do for those sweltering August days? Look no further than the educational and exciting day trip from Lake Tahoe into the historic Old West mining town of Virginia Falls. You will embark on a comfortable minibus that'll travel the route of the old Pony Express, that mail route that leads through open land where wild mustangs still roam free, and if you are very lucky maybe you can see one of them. The tour of course includes a lot of information about the area you will be traveling through, from the times and habits of early settlers to natural, even geological elements of the land around you. Once the minibus touches down in the town of Virginia Falls, you will have the option to ride on a historic train to the old Gold Hill and back. If you are less interested in the educational aspects of this little day trip, Virginia City has some lovely historic neighborhoods which feature a plethora of unique boutiques.
Aug 5, 2020
to
Aug 26, 2020
El Dorado County Wine & Harvest Tour in Apple Hill
Schedule
Here the air is clean and the wine is fine. The El Dorado County Wine & Harvest Tour in Apple Hill is sure to please your pallet. August in the area is beautiful and is a great time to visit. The Sierra Nevada Foothills are one of Californians most productive Wine regions in the state. The wine here is very tasty and priced right. The Tour will take you by Three wineries and includes lunch. This Tour will take 7 hours, so plan for the day. The Boeger Winery is an 1850's Homestead that functions as the winery. This unique winery will take you back to the 1850's with all it's charm. The Boa Vista Orchards and winery is loaded with fresh produce, selected wines, jams, jellies,and much more including fresh baked goods. The Jodar Vineyards is a newer Winery that is up and coming with fabulous wine choices. This Tour is a wonderful way to spend a day!
Aug 1, 2020
to
Aug 31, 2020
Tahoe Amore Gondola Cruises
Schedule
People who want a different experience when going to Lake Tahoe should consider the Tahoe Amore Gondola Cruises. Checking any review site will show that people have some memorable romantic experiences that cause them to post praise. The experience does not need to just be romantic, as this could be a fun experience with the entire family. One of the ways that the company shows they cater to the needs of their guests is by allowing people to bring their own beverages. Customers have spoken about how the person steering the gondola has provided cups and corkscrews for their guests. If it becomes chilly, which may start to be this way during August, the company even provides blankets for their riders. There are many reasons to visit the Lake Tahoe region. Tahoe Amore Gondola Cruises will allow people to experience some international flavors while cruising around a national treasure of the United States. August is recommended for the best sunsets and temperatures.
View all events occurring during your stay