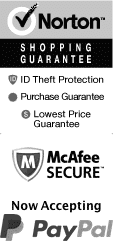 Things to Do in Lake Tahoe, CA in August 2023
With summer wrapping up, be sure to take one more awesome summer vacation! The August 2023 schedule for Lake Tahoe cruises, attractions, and activities is booming. Whether you want to take a sightseeing cruise, visit a casino, or explore Vikingsholm, there are many adventures to be had in Lake Tahoe.
Top Things To Do In Lake Tahoe in August
Aug 1, 2023
to
Aug 31, 2023
Lake Tahoe Sightseeing Cruises Aboard the Bleu Wave
Schedule
August is the perfect time to explore the beauty of Lake Tahoe via the Bleu Wave Sightseeing Lunch Cruise. With clear blue skies and warm weather, you can enjoy a relaxing cruise while taking in breathtaking views of the alpine lake. Delight in an array of scrumptious lunch options while you cruise around Emerald Bay and take photos of the stunning granite cliffs. August is the ideal month for this activity, as you can appreciate the best of Lake Tahoe's natural beauty while soaking up the sun.
Aug 3, 2023
to
Aug 31, 2023
Lake Tahoe To Yosemite Tour
Schedule
The Yosemite Valley Tour from Lake Tahoe is a must-do activity for any nature enthusiast visiting the area. And, August is the perfect time to embark on this journey. The warm weather and clear skies make it the ideal time to experience the beauty of the valley's granite cliffs, lush forests, and cascading waterfalls. The tour also includes an expert guide who will share fascinating insights and history about the area. Don't miss this unforgettable adventure in one of California's most stunning landscapes.
Aug 1, 2023
to
Aug 31, 2023
Lake Tahoe Helicopter Tours - Tickets for Helicopter Rides
Schedule
August is a fantastic month to visit Lake Tahoe, and for those seeking a thrilling adventure, a helicopter tour is a must-do activity. Fly high over the crystal-clear lake and soar over the snow-capped mountains that surround it. During this time of year, the weather is mild, and you can expect sunny, clear skies, which provides the perfect conditions for taking in the incredible aerial views. Keep the camera close and be amazed at the breathtaking scenery that this iconic California destination has to offer.