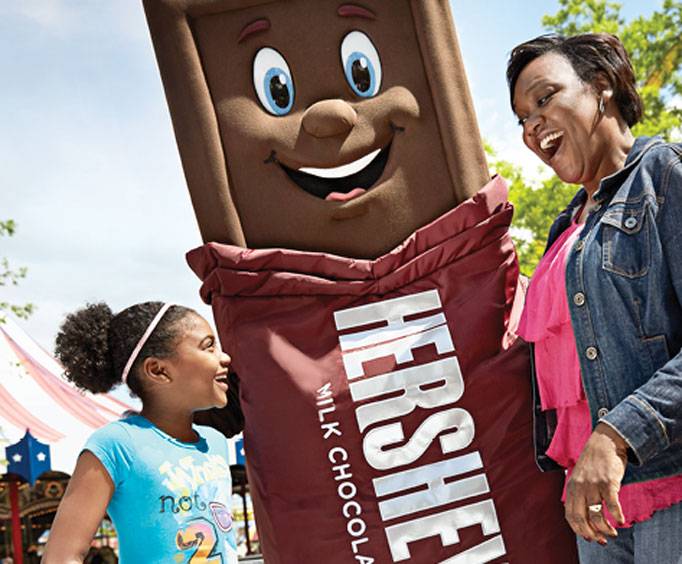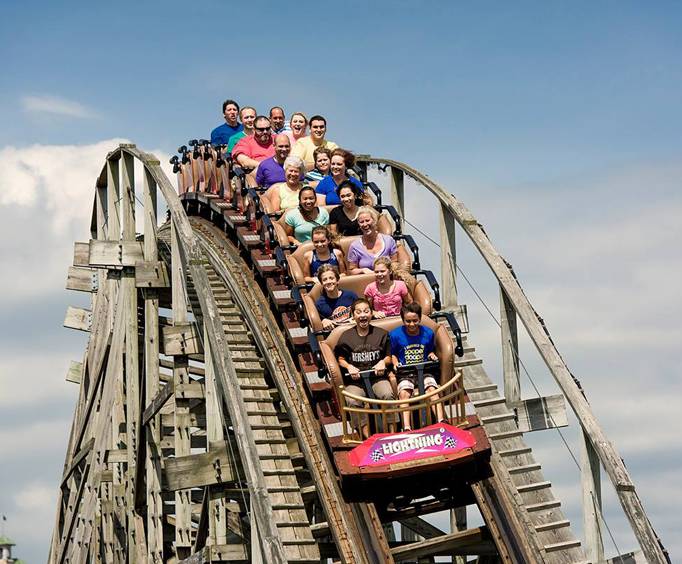 Hershey's Chocolate World in Hershey, PA
100 W. Hershey park Drive, Hershey, , PA 17033





(
5.0
)
Based on

4

reviews ↓
A veritable paradise for chocolate lovers of any age, Hershey's Chocolate World in Hershey, introduces visitors to the intricacies that go into the making of some of the world's finest chocolate.
At the Chocolate World, you can start with an interactive tour aptly titled 'Hershey's Great American Tour' where you will trace the origin of chocolate to the tropical rain forests where the cocoa beans are grown, to the chocolate factory at Hershey's where the humble brown beans are transformed into sinful varieties of chocolate. You can even watch the entire chocolate making process on a simulated tour through the Hershey's Chocolate factory. And the best part is that you, as a visitor, get to take home a free sample of some of the most delicious chocolate you have ever tasted.
You can even visit Hershey's Kissieworks where you can embed your personal message on a bar of equally thoughtful chocolate. And for the complete chocolate extravaganza, don't forget to visit the Hershey's Bake Shoppe where you can stock up on your chocolate treats and even indulge in a tempting cupcake topped with Hershey's candy. You can also design your very own gift basket for a special someone.
Hershey's characters come to life at the 250 seat theater in the Chocolate Factory. Here, you can watch your favorite mascots participate in a 3D animated musical supported by state-of-the-art animation techniques. You can even hop on to a quaint train for a ride around Chocolate land while singing and dancing costumed conductors entertain you with their theatrics.
And if you are indeed looking for something to munch on that isn't all-chocolate, then you can stop by at the Kit Kat Gimme a Break Café for a sandwich or a salad. The chocolate epicure will delight in Artisan Confections which creates an enticing array of crafted chocolate specialties.
If you happen to be in town in the month of February, don't forget to visit Hershey's Chocolate World. You can participate in an array of events and activities all through the month during which Hershey celebrates that marvelous creation called chocolate.
You can even host your birthday party at Chocolate World. Your party will be tended to by a seasoned party host who knows just the right ingredients to make for a fun-filled memorable event. You can even have the birthday child cut a cake which is flavored with their favorite chocolate taste and served with a scoop of delectable chocolate ice-cream.
Events at Hershey's Chocolate World