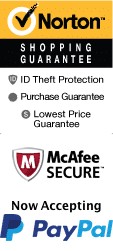 Deadwood Gulch Convention Center is a venue perfect for meetings, parties, reunions, and weddings.
It is suitable for smaller gatherings of up to 140 guests. Deadwood Gulch Convention Center is found in Deadwood and people are free to book for various events. The convention space is 5 dollars per person and the minimum rental fees is 200 dollars.
The convention center attracts many people since all the things needed for every event are within one roof. For instance, there are clean rooms, gaming, food, and drinks at Deadwood Gulch Convention Center. Furthermore, the employees are friendly, and they serve all the customers at the center with all they need. The restaurant within the convention center offers a full menu, and the catering staff is there to serve all the attendees.
The preferred services in the convention center include the florist, a flower shop specializing in the weddings, a designer who adds color to events, a photographer who shoots photos during events, the officiant to officiate weddings, musician, and wedding cakes. It is all these preferred services that make Deadwood Gulch Convention Center a suitable area for the planning of events.
While at the convention center, you can visit Mt. Rushmore which is 48 miles from the area, Days of 76' Museum which is 2 miles from the center, and The Knuckle Brewery which is 14 miles from the convention center. Additionally, you can visit Historic Deadwood, Historic Adams House, Adams Museum, and Broken Boot Gold Mine which are all one mile from Deadwood Gulch Convention Center.