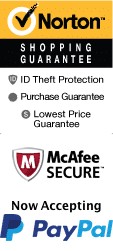 Eureka Springs Romantic Getaway Package
Sweep your loved one off of their feet with an unforgettable adventure to one of the most romantic cities in the country, Eureka Springs!
Eureka Springs is known as one of the most romantic cities in the country because of its hot springs and amazing sightseeing adventures. There are many attractions to participate in, whether you want a cheesy date night of mini golf or a romantic tram ride through the hilly streets. As well as offering some great activities, Eureka Springs is also known for great shopping and dining opportunities. Grab a bite to eat at your favorite Eureka Springs restaurant before spending a day browsing the corner stores for the perfect gift for your special someone. No matter what you do, a trip to Eureka Springs is bound to be a memorable one.
>>MORE: Things to Do in Eureka Springs
About the Eureka Springs Getaway Package
With the Eureka Springs Romantic Getaway Package, you will be able to enjoy a look at Eureka Springs and everything it has to offer on the 70-Minute Guided Downtown Eureka Springs Walking Tour.
About the Walking Tour
On an awesome walking tour in Downtown Eureka Springs, AR, follow your tour guide. Basin Spring Park, the Historical Downtown, and Main Street are among the sights you'll see. Learn about the history and culture of this historic place along the way.
You will also have the option to add-on some of the other amazing attractions in the area, including seeing the amazing Christ of the Ozarks Statue, which stands 67 feet high with a 65 foot armspan; the Bible Museum, containing over 7,000 bibles in 625 languages; or walk through a life-sized replica of the Eastern Gate in Jerusalem, and many, many more.
About the Included Lodging
So get ready for a romantic getaway, because in addition to the walking tour, you'll also receive two night's lodging at the property of your choice. You'll be able to relax and cuddle up with your sweetie on a great trip. Choose the location, amenities, features, and more that will help you and your loved one to make lasting memories together.
>>MORE: Eureka Springs Hotels with Hot Tubs
Enjoy making lasting memories and having a blast with your special someone. With tickets on a great walking tour as well as the option of any Eureka Springs hotel for two nights, you can totally curate your romantic endeavor.
Frequently Asked Questions:
---
---
---
Customize a package with this form: