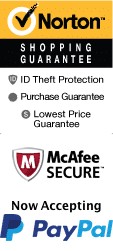 Eureka Springs Family Vacation
Eureka Springs, AR is an amazing place to visit for the entire family.
With a wide array of attractions, hotels, and fun things to do, you and your loved ones can create lasting memories during your travels to Eureka Springs.
Some of the most notable attractions in this city include the beloved Passion Play as well as Eureka Springs Tram Tours. As well as these attractions, Eureka Springs is also known for its amazing sightseeing endeavors, hot springs, and great shopping and dining opportunities. No matter what sort of adventure you choose to embark upon, you will have a great time in this lovely city.
>>MORE: Things to Do in Eureka Springs
About the Eureka Springs Family Vacation
With the Eureka Springs Family Vacation, you'll experience an amazing overlook of the downtown area with a walking tour as well as lodging for your vacation.
About the Included 70-Minute Guided Downtown Eureka Springs Walking Tour
Follow your tour guide on an amazing walking tour through Downtown Eureka Springs, AR. You'll visit places like Basin Spring Park, the Historical Downtown, and Main Street. Along the way, learn about the history and local life of this iconic area.
About the Included Lodging
So get ready for an amazing vacation, because in addition to the walking tour, you'll also receive three night's lodging at the property of your choice. You'll be able to relax and enjoy a great trip, so book the Eureka Springs Family Vacation today! The option to choose your hotel, location, and amenities will ensure that you and your loved ones have a fun and comfortable stay.
>>MORE: Lodging in Eureka Springs
Frequently Asked Questions:
---
---
---
Customize a package with this form: