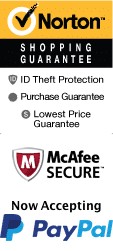 Eureka Springs, Arkansas Tourism Information
Named as one of America's Distinctive Destinations by the National Trust for Historic Preservation, Eureka Springs is a charming Victorian town in the Ozarks with a history dating back to the 1800s. Its fame grew as people sought to relax in and rejuvenate themselves in the healing natural springs in the area. Today, Eureka Springs still pays tribute to its rich past, and at the same time, attracts visitors with its numerous attractions, parks and landmarks. One of these awesome options is the Passion Play Arkansas.
Eureka Springs City Info:
Land Area: 6.78 sq. miles; Water Area: 0.14 sq. mile
County: Carroll
Elevation: 1,329 feet
Number of radio stations: 13 AM; 17 FM
Number of television stations: 3 within Eureka Springs; 4 more in surrounding area
Eureka Springs Weather and Climate:
Average daily temperature — 52.8 F
Average annual precipitation — 53.3"
Average annual snowfall — 15.1" during 6 months
Distances to other Metropolitan Areas from Eureka Springs:
Atlanta, GA — 645 miles
Birmingham, AL — 519 miles
Charlotte, NC — 895 miles
Chicago, IL — 617 miles
Dallas/Ft. Worth, TX — 373 miles
Detroit, MI — 875 miles
Houston, TX — 600 miles
Indianapolis, IN — 565 miles
Kansas City, MO — 207 miles
Los Angeles, CA — 1,680 miles
Memphis, TN — 274 miles
New Orleans, LA — 558 miles
Oklahoma City, OK — 328 miles
Pittsburgh, PA — 920 miles
San Francisco, CA — 1,964 miles
Tulsa, OK — 149 miles
Washington, DC - 964 miles
Eureka Springs Safety Phone # and Major Hospitals:
Ambulance: 911; Police: 911; Fire: 911
Eureka Springs Hospital — (479) 253-7400 or (800) 530-4525; 24 Norris Street, Eureka Springs, AR 72632
Carroll Regional Medical Center — (870) 423-3355 or (800) 827-3355; 214 Carter Street, Berryville, AR 72616 (13 miles from Eureka Springs)
Eureka Springs Top Tourism Draws and Seasons:
Pine Mountain Jamboree
Dogwood Canyon Nature Park
Abundant Memories Heritage Village
Promised Land Animal Park
Dinner Bell Ranch & Resort
Red Bud Riding Stables
Lake Leatherwood City Park
Eureka Springs Ghost Tours
Rosalie Tour Home
Quigley's Castle
Turpentine Creek Wildlife Refuge
Trolley Tours through the Historic District
Annual Chocolate Festival, Mid-February
Eureka Springs Major Shopping Areas:
Eureka Springs Historic District/Downtown
Spring Street
Main Street
Van Buren Street
Eureka Springs Major Dining Areas:
Eureka Springs Historic District/Downtown
Spring Street
Main Street
Van Buren Street
Eureka Springs Famous Landmarks & Historic Places:
Eureka Springs Historical Museum
Onyx Cave park
Mystic Caverns
Numerous natural springs: Harding Spring, Congress Spring, Crescent Spring, Sweet Spring, etc.
Thorncrown Chapel
Eureka Springs Famous Natives and Residents:
Carrie Nation, the famous temperance advocate, was a resident of Eureka Springs.
Dr. Alvah Jackson, who "discovered" the healing properties of the area's natural spring waters
Myrtie Mae Barrett, the founder of fast food in Eureka Springs, and who began a fried chicken restaurant in the 1920s, to serve hungry travelers and visitors
Powell Clayton, the ninth governor of Arkansas, was born in Eureka Springs. He was a Brigadier General for the Union Army, and was the state's first governor after the war, during the Reconstruction Period.
Notable Moments in Eureka Springs History:
1856 — The beneficial health properties of the spring waters becomes evident to Dr. Alvah Jackson, who cures his son's eye problem with the "magical" water.
1879 — July 4th: Eureka Springs is founded and named
1879 -- Eureka Springs was first known as a place of healing and rejuvenation, as 10,000 people flocked to the town to take advantage of its miraculous natural springs.
1881 — Eureka Springs establishes itself as the state's 4th largest city and is named a "City of the First Class"
Interesting facts about Eureka Springs:
Eureka Springs has earned the title of "one of the nation's most walkable cities" because of its pedestrian-friendly layout and inviting sidewalks with plenty to see and do along the way.
The town's name comes from the Greek word "Eureka," meaning "I found it," and referring to the area's many naturally healing and soothing springs.
Eureka Springs is the nation's only city to have its entire downtown area named to the National Register of Historic places.
During the Civil War, Dr. Jackson's Cave Hospital was run to help the wounded soldiers; after the war, Dr. Jackson continued in the health business with his famous "Dr. Jackson's Eye Water."
Eureka Springs Population and Demographics:
City of Eureka Springs Population — 2,278 (as of the 2000 census)
Male — 1,025 (45%)
Female — 1,253 (55%)
White — 92.5%
American Indian and Alaska Native — 2.5%
Other race — 2%
Two or more races — 2.2%
Hispanic/Latino — 4.0%
Median age — 46.3 years
Median household income — $25,547
Median house value -- $96,800
Eureka Springs Colleges and Universities:
Northwest Arkansas Community College (about 35 miles; Bentonville, AR)
University of Arkansas Main Campus (about 37 miles; Fayetteville, AR)
Southwest Missouri State University (about 63 miles; Springfield, MO)
Drury University (about 63 miles; Springfield, MO)
Ozarks Technical Community College (about 65 miles; Springfield, MO)
Missouri Southern State College (about 72 miles; Joplin, MO)
Southwest Baptist University (about 87 miles; Bolivar, MO)
Eureka Springs Economy & Business:
Tourist Center
Retirement Area
Inspiration site for writers and artists
The per capita income in Eureka Springs is $18,439, compared with $21,587 nationally.