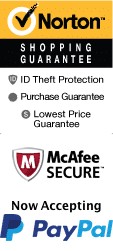 American UFO Sci-Fi Museum in Wisconsin Dells, WI
740 Eddy St Wisconsin Dells, WI 53965
Irrespective of whether you are a believer in extra-terrestrial life forms or a staunch cynic, the American UFO Sci-Fi Museum is a must-visit during your stay at
Wisconsin Dells
.
Located at Eddie Street, the museum is dedicated to a lot more than just the odd sightings... it displays the phenomenal following the UFO movement has garnered in Wisconsin, as well as on an international level. The centerpiece of the museum is the outstanding recreation of the famous Alien Autopsy in New Mexico's infamous Area 51. The Museum also skims over other Wisconsin encounters, sifting the authentic from the concocted. You can also learn about the shrouded-in-mystery alien abductions while also viewing the crop circles through a whole new 'out of the world' perspective. The museum also talks about the Roswell UFO incident of 1947, which brought this argument of extra-terrestrial life forms to the forefront with the recovery of what is believed to be alien debris.
With so many things to do in the area it's nice to find one that offers something unique! The American UFO Sci-Fi Museum also delves into the fictitious realm of the alien world. From the legendary Star Wars Series to the Star Trek Characters and even the more recent Plant of the Apes, the interpretative exhibits travel through the boundaries of time and space to allow visitors a journey into the realm of science fiction.
The Museum is open all through the week, from the Memorial Day through the Labor Day weekend and on weekends only in the months of April, May, September and October. You can drop by for a visit from 9 am to 9 pm.
Make sure to add this to your list of things to do while on your vacation; it's a rare museum that you do not want to miss out on!
The American Sci-Fi UFO Museum
740 Eddy Street
Wisconsin Dells, WI 53965-1556