The tastiest sweets of summer — and where to get them.
Summer just wouldn't be summer without fruity popsicles, huge scoops of rich ice cream and millions of flavors of shave ice. When you're traveling, it's hard to know which of the countless ice cream shops, bakeries and snow cone shacks are worth stopping into, so we've compiled a list of the top 10 that you definitely need to give a try this summer.
If you have a sweet tooth, you are going to love these delicious summer treats. Cool off from the hot sun with one of these tasty treats.
1. Mango To Tango SnoZen
Where to get it: Sno-Zen[1], 2101 Showers Dr., Mountain View, CA or 3005 Silver Creek Rd. #170, San Jose, CA
SnoZen makes some incredibly delicious and beautiful shaved snow. This mango snow is paired with fresh chunks of mango and passion fruit jelly to create the ultimate summer treat. The refreshing taste of fresh fruit is always perfect on hot days, but it's even better when paired with this creamy, rich shaved snow. Unlimited toppings, sweet drizzles and even a dairy-free option make SnoZen a winner in our book. Stop by the Mountain View or San Jose location and try some of their limited edition flavors: Vietnamese Coffee, Pandan Coconut, Jackfruit, Thai Tea, Peanut Butter and more.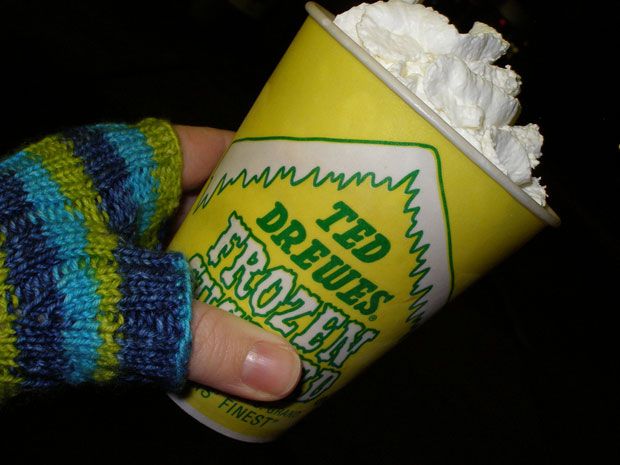 2. Crater Copernicus
Where to get it: Ted Drewes Frozen Custard[2], 6726 Chippewa or 4224 S. Grand Blvd., St. Louis, MO
The Crater Copernicus may sound like some sort of weird, prehistoric animal, but in reality, it's so much better. This irresistible, frozen custard treat starts with moist Devil's Food Cake, is topped with creamy custard, smothered with hot fudge and then topped off with a dollop of whipped cream. While the odd name isn't very recognizable, the name Ted Drewes is. Ted's delicious custard has been around for more than 80 years and just the mere sight of a bright yellow cup makes St. Louisans swell with happiness. Just 15 minutes from The Gateway Arch, Ted Drewes is the perfect way to cool down after a day of sightseeing in St. Louis.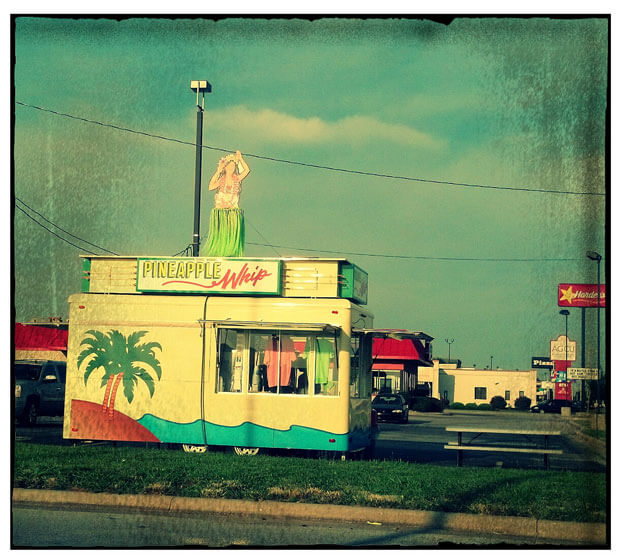 3. Nana-Granate Pineapple Whip
Where to get it: Pineapple Whip[3], three different locations[4], Springfield, MO
Springfieldians all know summer is officially here when the hula girl starts shaking her grass skirt atop the Pineapple Whip truck. The Nana-Granate is just one of six delicious soft serve flavors served all summer long in three different locations across the city. The Nana-Granate encompasses the mouthwatering tastes of banana and pomegranate for the most refreshing of summer treats. And the best part? This pineapple juice-based novelty is dairy free. (You're welcome, lactose intolerant ice cream lovers.) Check out a Pineapple Whip truck on Battlefield Rd., Glenstone Ave. or Campbell Ave. The flavors all rotate locations, so make sure to check the website to see which truck has your favorite!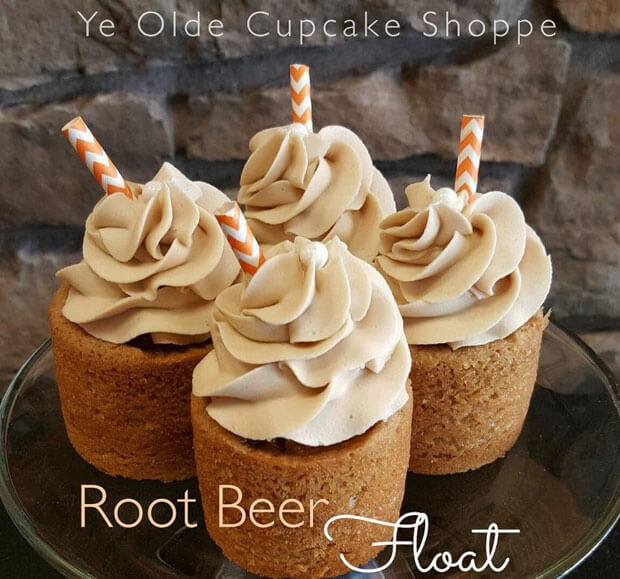 4. Root Beer Float Cupcakes
Where to get it: The Cupcake Shoppe and Bakery[5], 2352 Kiesel Ave, Ogden, UT
For a twist on a classic favorite, a root beer float cupcake is just what the world needs to make it a better place. Pumped full of a sweet, vanilla cream, these little guys are nothing short of adorable, with swirls of thick frosting and decorative paper straws as the finishing touch. Not to mention, they're incredibly delicious! Find them at The Cupcake Shoppe and Bakery, just 0.2 miles north of City Hall Park. This four-year-old bakery specializes in gourmet cupcakes, French macaroons, brownies, cake pops, and cookies.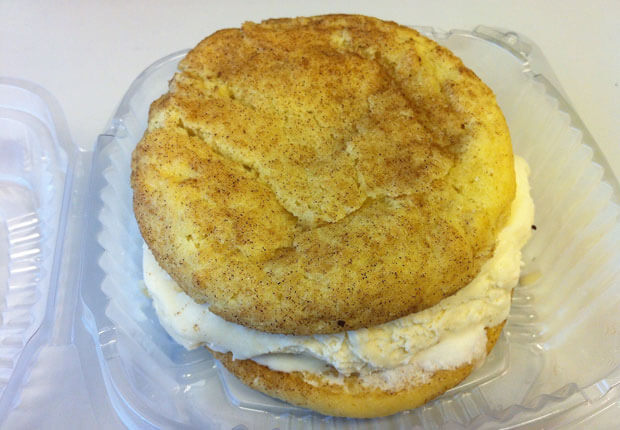 5. Snickerdoodle and Vanilla Ice Cream Chipwich
Where to get it: Captain Cookie & the Milk Man[6], 2000 Pennsylvania Ave. NW, Washington, D.C.
The chipwich has to be the most genius invention ever; creamy cool ice cream wedged between two soft, fresh baked cookies … seriously, what's not to love? But the snickerdoodle and vanilla ice cream chipwich made by Captain Cookie & the Milkman is an automatic upgrade. His products are all made with locally sourced milk, fresh ingredients and the made-to-order chipwiches that are simply knock your socks off good. Captain Cookie's mobile cookie truck makes its way around the D.C. area, appeasing the mobs of cookie fanatics and the new Cookie Store on Pennsylvania Ave. NW serves all the same great stuff. Check the website for the updated cookie truck schedule.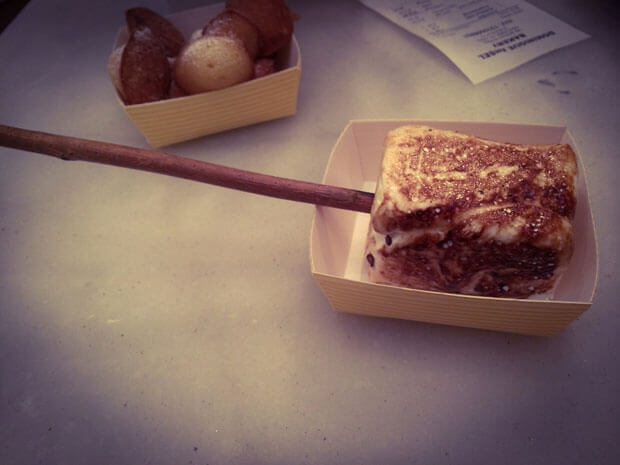 6. Frozen S'more
Where to get it: Dominique Ansel Bakery[7], 189 Spring St., New York, NY
The frozen s'more is a delicacy that should really be enjoyed all year, in our opinion. This specialty may look pretty similar to your average s'more, but it's far beyond just that. Master Chef Dominique Ansel Bakery starts with a rich Tahitian vanilla ice cream hugged by chocolate wafer crisps. Then he wraps a decadent honey marshmallow around it all, cooks it to order and serves it on a smoked willow branch. So basically, you get all the nostalgia of ice cream, s'mores and summer bonfires without all the mosquito bites and humidity. Perfect! One of the top pastry chefs in the country, Dominique is the creator of the world-famous Cronut pastry, a croissant-doughnut hybrid, and his bakery is one of New York's finest. Make sure to stop by for a memorable visit.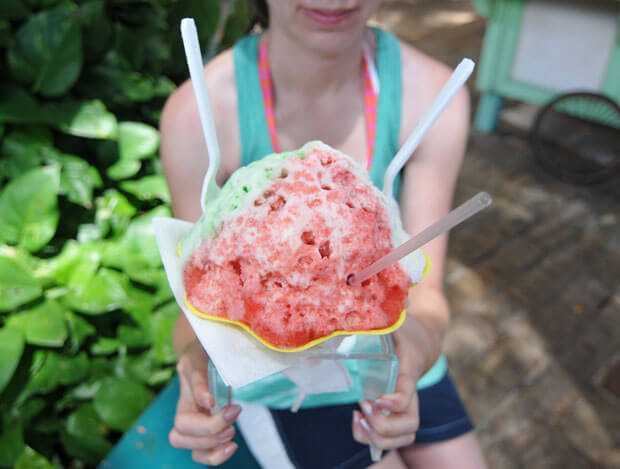 7. No Ka Oi Shave Ice
Where to get it: Ululani's Hawaiian Shave Ice[8], six locations[9] in Hawaii
Ululani's Hawaiian Shave Ice is simply a necessity when vacationing in Hawaii and the No Ka Oi combination is enough to make us go book a plane ticket now. These gigantic bowls of authentic Hawaiian shave ice are refreshing, flavorful and definitely Instagram-worthy. The No Ka Oi is a heavenly blend of coconut, mango and Liliko'i, or passion fruit, a popular island favorite. Ululani's Hawaiian Shave Ice is a popular summer snack for locals and visitors, among several other shave ice companies on the islands.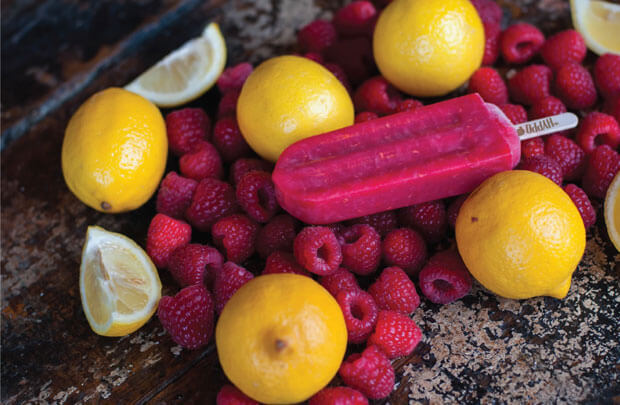 8. Raspberry Lemonade Hyppo Pop
Where to get it: The Hyppo Gourmet Ice Pops[10], three locations[11] in Saint Augustine, FL and at 214 SE 2nd Ave., Gainesville, FL
With more than 450 awesome flavors, it's hard to pick just one to feature. But with ice pops made from just about any fruit you can think of, a visit to Hyppo Gourmet Ice Pops is a fantastic experience for even the pickiest of eaters. No preservatives, colors or GMOs are used in the process of making these delectable popsicles; just fresh fruit, fresh herbs and spices and evaporated cane juice. The raspberry lemonade pop is a definite must-try, for a sweet and tart combo that will make your lips pucker with delight. Fresh raspberries and lemon are two of the best ways to celebrate summer, so stop by one of the six locations in Florida for a taste of the freshest popsicle you've ever had.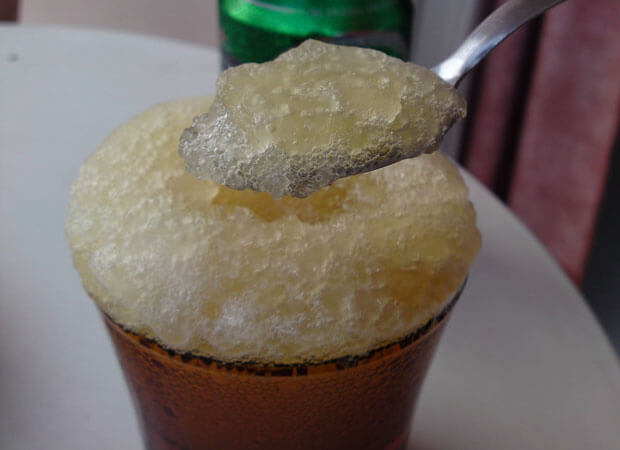 9. Jelly Beer
Where to get it: Sway[12], 1417 South 1st St., Austin, TX
For those of us who are 21 and up, Jelly Beer is a delicious, thirst-quenching addition to any summer bucket list, and a cultural experience at that. Jelly Beer is a Thai tradition in which the beer is chilled below freezing temperature but held at a liquid state with the use of a special machine. When the bottle is opened up, it immediately ices, and you are treated to a refreshing beer slushie, or Jelly Beer! While your typical, frozen slushie is nice, a beer slushie is just something else entirely. Find this distinctive summer favorite at Sway, an award-winning modern Thai restaurant in Austin. Jelly Beer is just one of the many appetizing menu items you'll find if you stop by.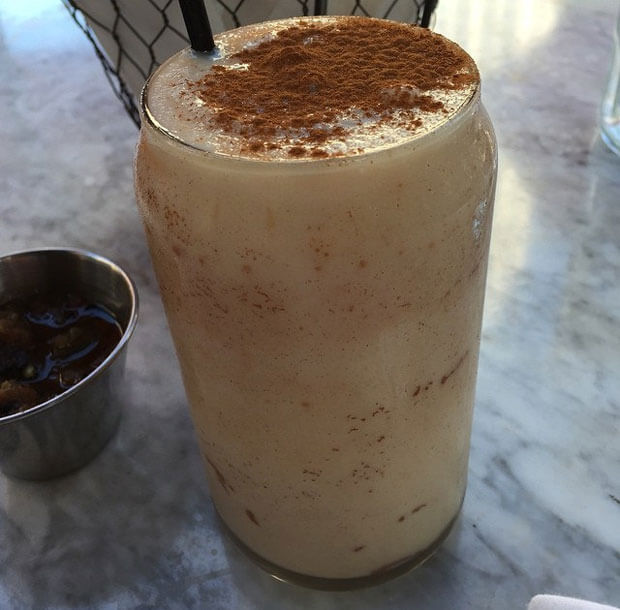 10. Frozen Horchata
Where to get it: Puesto[13], 1026 Wall St., La Jolla, CA or 789 West Harbor Drive, San Diego, CA
This popular hispanic rice drink has joined the ranks of the frozen beverages. And if it already wasn't a delicious drink on hot summer days, it is now. You can find frozen Horchata at a variety of Mexican restaurants, but Puesto is rumored to serve some of the best. The popular San Diego-area restaurant specializes in Mexican street food made with all-natural meats, sustainable seafood and local organic greens. Drop in for a cool glass of frozen horchata, sprinkled with fresh cinnamon.
What is the local favorite summer treat where you live? Share with us in the comments below!