YOUR PEACE OF MIND IS OUR TOP PRIORITY
Should you need to cancel at any time, you have up to 48 hours from your vacation start date to do so for a 100% future travel credit.
Spend the holiday weekend at some of the best family-friendly festivals in the region.
There are plenty of ways to celebrate Labor Day each year. Float trips, camping, picnics and parties are all fantastic, but one of the best ways to celebrate is with your local Labor Day festivals and celebrations. Below are some of the midwest's best, featuring music, food, parades, fireworks and fun activities for the whole family.
A three day weekend is reason to celebrate enough, but these Midwestern destinations take Labor Day celebrations to a new level. From camping sites to awesome float trips, say goodbye to summer with an outdoor adventure.
ILLINOIS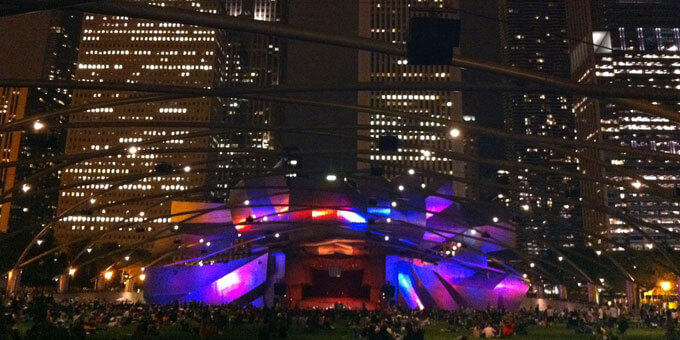 Chicago Jazz Festival in Chicago, IL
August 31 – September 3
The very first Chicago Jazz Festival[1] in 1979 was seven days long and saw 125,000 attendants. Today, it features four days of free live jazz music and remains one of the city's popular end of summer events. Visitors flock to Millennium Park to grab the best seats for days of quality jazz in all forms, featuring proficient jazz artists like Dee Dee Bridgewater[2], Butler, Bernstein & The Hot 9[3] and The Fred Hersch Trio[4], among many talented others. The event calendar for Chicago is full of things to do, so be sure to check out the other amazing events in the area!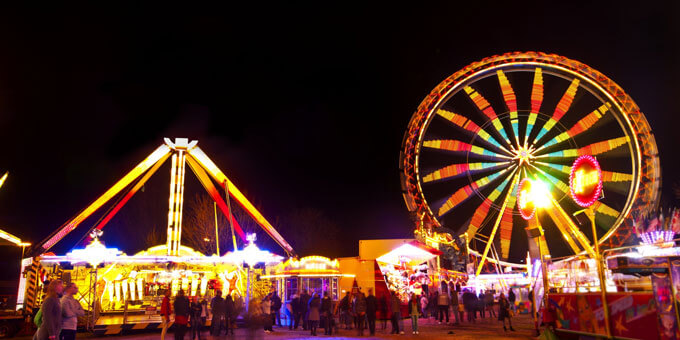 Summer Sunset Festival in Lake in the Hills, IL
September 1-3
Close out the summer with heaps of fun at the Summer Sunset Festival[5]. With everything from a dance contest and wine tasting to live music, a car show, beer garden and kids' corner, you're bound to find something awesome for everyone in your family. This festival is free and also features heaps of delicious foods and beverages from area vendors and one amazing fireworks show that will leave you excited for Fall.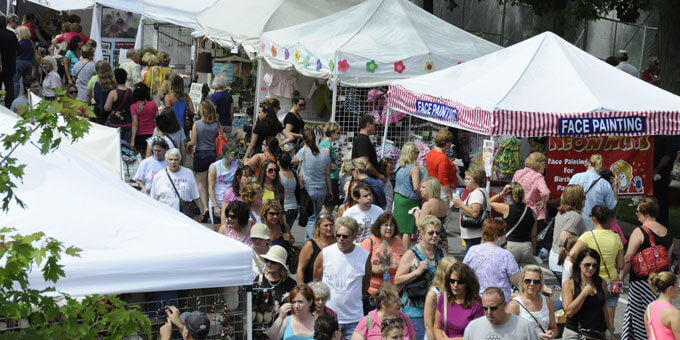 Frankfort Fall Festival in Frankfort, IL
September 2-4
Every September, covered tents, delicious smells and more than 300,000 suburbanites fill the streets of Historic Downtown Frankfort for the Frankfort Fall Festival[6]. Artisans all boast their wares in their vendor booths and live musicians entertain the masses from stages, inviting visitors from all over the region to stop by and experience the charming community of Frankfort.This festival has been rated the No. 2 festival in the state and No. 11 in the country by Sunshine Magazine and it continues to draw hundreds of thousands of visitors each year.
Arthur Amish Country Cheese Festival in Arthur, IL
September 2-4
If the free cheese samples don't get you, the incredible Amish farm shop will! The Arthur Amish Country Cheese Festival[7] is home to dozens of fantastic craft vendors, sidewalk sales, live entertainment and cheese-themed events that attract thousands of visitors each year. Participate in the Cheese Eating Nationals or Cheese Curling Championships, run in the rat and cheese races, get in line for the free cheese giveaway or take the kids through the Great Pumpkin Patch Straw Bale Maze and then sit back and enjoy the colorful and creative Big Cheese Parade. There's definitely no lack of exciting activities at this festival.
INDIANA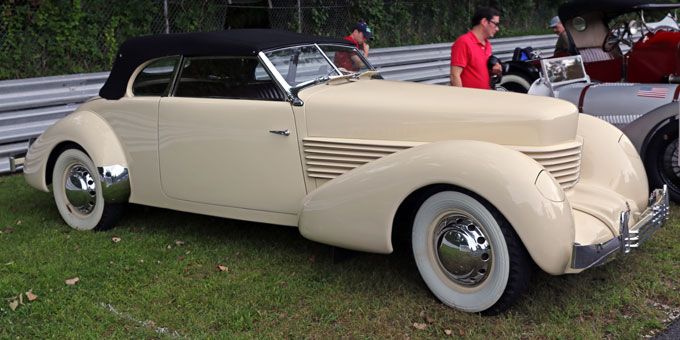 Auburn Cord Duesenberg Festival in Auburn, IN
August 27 – September 4
The ACD Festival[8] is perfect for automobile fanatics, featuring a full week of fun and classic cars that culminates on Labor Day. A popular annual event, the celebration is kicked off with an evening at the Dekalb County Courthouse for a night of live music, hors d'oeuvres, an auction, a scavenger hunt and giveaways. The rest of the week includes a host of community events for all ages including a car shows, vintage treasure sale, downtown cruise-in, plenty of live music, The Gatsby Gala Ball, a fantastic fireworks show, a parade of classic automobiles and so much more.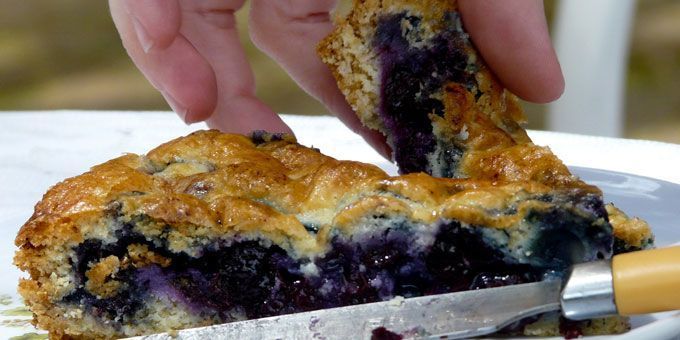 Marshall County Blueberry Festival in Plymouth, IN
September 1-4
The Marshall County Blueberry Festival[9] is packed full of fun activities so it's no wonder it has gained such a large following. Only here, will you find giant blueberry characters high-fiving visitors on the streets, enthusiastic visitors participating in the blueberry stomp and blueberry EVERYTHING to eat, like blueberry ice cream, blueberry pies and just plain old delicious blueberries. The glowing hot air balloon launch and fireworks show are both major highlights of this event, so make sure you don't miss out.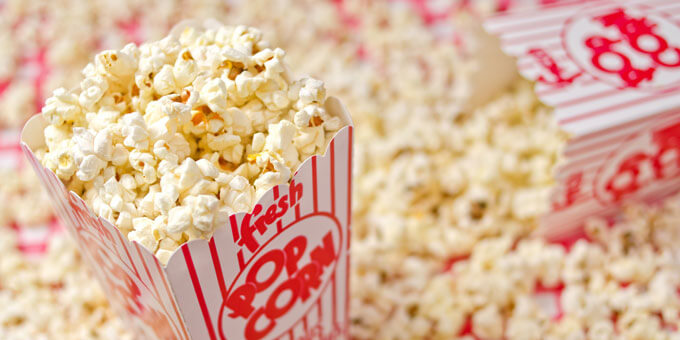 Popcorn Festival in Valparaiso, IN
September 9
Valparaiso's Popcorn Festival[10] continues to be one of the top festivals in the region with more than 250 arts and crafts booths and 30 food booths, live entertainment and family-friendly, popcorn-themed activities that you'll only find there. Join in on the Popcorn Panic 5K Walk/5M Run, roam the booths filled with fine arts and food or sit back and enjoy the main stage live entertainment. The Popcorn Festival also boasts a one-of-a-kind popcorn parade, featuring all kinds of creative floats and costumes.
IOWA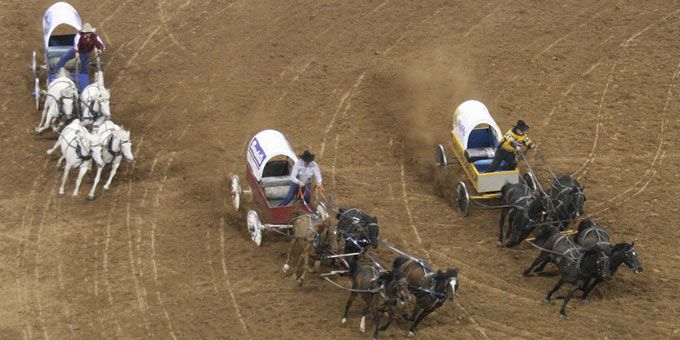 Big 4 Fair in Nashua, IA
August 31 – September 4
Grandstand events like the Truck & Tractor Pull, Figure Eight Car Races, Chuck Wagon Races and a Hells Bells AC/DC tribute concert are just the tip of the iceberg at the Big 4 Fair[11] in Nashua. You can expect to have a rip roarin' good time at this one, with a beer tent full of cold brews and mouthwatering eats and plenty of fun family activities. Join in on the karaoke contest, watch the beef cattle judging and horse show or enjoy one incredible fireworks show when the sun sets on Sunday night.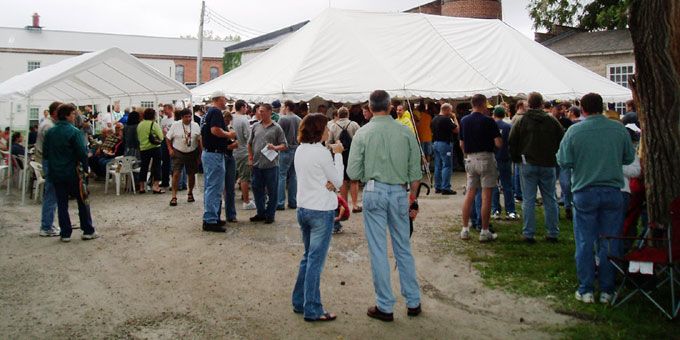 Festival of Iowa Beers in Amana, IA
September 3
Geared toward the 21 and over crowd, the Festival of Iowa Beers[12] has been showcasing a variety of the most refreshing and delicious brews in the state since 2005. Last year, the festival saw 1,200 visitors and 27 different breweries, all exclusive to Iowa. With one admission ticket, you get unlimited beer samples, live music performances and a souvenir glass, along with the opportunity to chow down on some delicious grub from TC Bonz BBQ and Maggie's Stone Fire Pizza.
MICHIGAN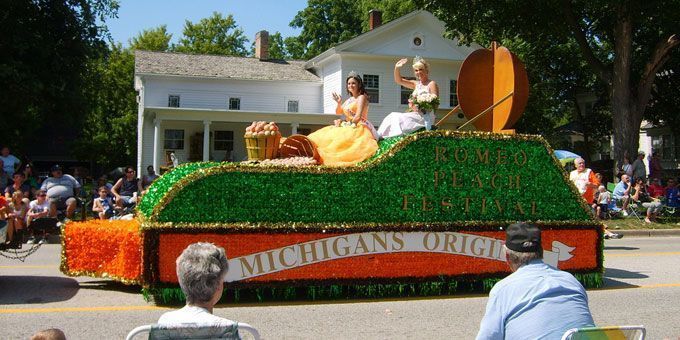 Michigan Peach Festival in Romeo, MI
September 1-5
The Michigan Peach Festival[13] is a Labor Day tradition for thousands of visitors and residents each year. Kid-friendly events like carnival rides, the Children's Parade and the exciting Night Parade & Bed Race cater to families while the Paint and Pour class, craft show and business expo, car shows and Fun Run/5K/10K races encourage participants of all ages to head out and enjoy the Peach Festival. Food and beverage vendors will be onsite throughout the celebration but a delicious all-you-can-eat Farmer's Breakfast will also be offered on Sunday morning for just $10/person.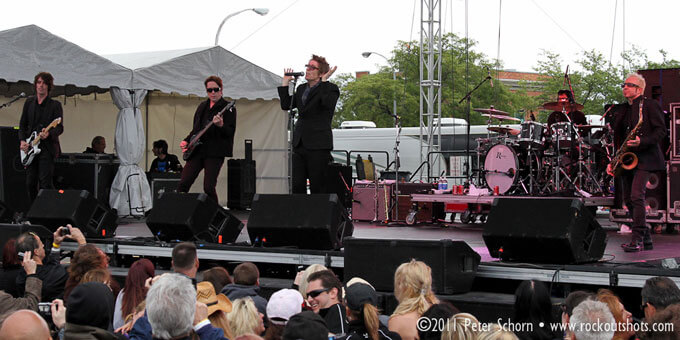 Arts, Beats and Eats in Royal Oak, MI
September 1-4
Arts, Beats and Eats[14] is all about the music, the art and the food — obviously. A unique mash up of all three culminates in one massive, cultural exhibition of delicious digs, incredible music and beautiful artworks of all mediums. People of all ages, cultures and interests show up to indulge in delicious sweet and savory morsels of all sorts like specialty doughnuts, smoked meats, seafood and sandwiches, international delights and anything else your heart (or stomach) could ever desire. While you're munching, enjoy live entertainment from artists of all genres like folk, alternative, country, jazz, R&B and more, or browse the booths filled with the masterpieces of photographers, sculptors, glassblowers, painters and more.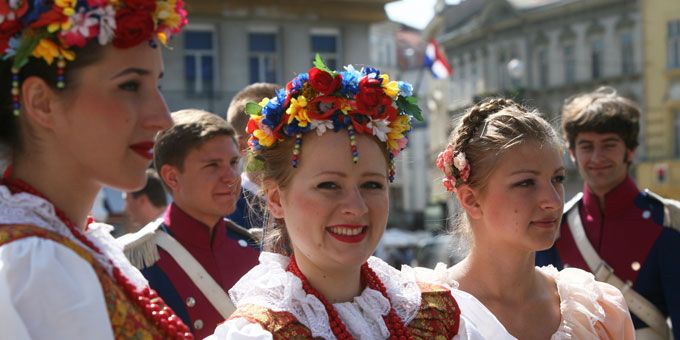 Hamtramck Labor Day Festival in Hamtramck, MI
September 2-4
Push-cart canoe races, a free bike valet service and the Polish Day Parade are all a part of why the Hamtramck Labor Day Festival[15] is such a local favorite. Enjoy the carnival rides and live music, cheer on the teams competing in the Hamtramck Yacht Club Canoe Races (a street race featuring push-carts) and enjoy the exciting Polish Day Parade, one of the largest ethnic parades in the state, featuring traditional Polish dance troupes, community organizations and political figures of the Polish American Congress.
MISSOURI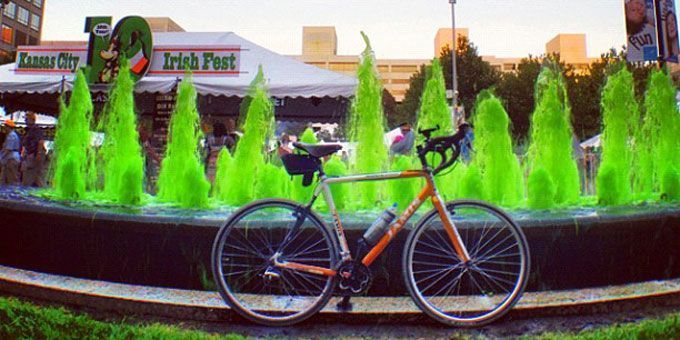 KC Irish Fest in Kansas City, MO
September 1-3
The Kansas City Irish Fest[16] is full of celtic pride with cultural experiences around every corner. Hit up the Culture Stage where you'll find workshops and presentations on Irish culture, enjoy a cup of Magners Irish Cider at the Culture Café, experience some of Ireland's popular culture and art inside the Crown Center and visit with the genealogy experts onsite to reach back into your family's history to learn more about your own family's traditional culture. Additional festival activities include whiskey tastings, traditional music and dance, Irish shops and markets as well as a costume contest and fairy village contest for children. Labor Day weekend is also the kick-off for the Kansas City Renaissance Festival[17], another popular event in the area with seven different themed weekends, live knight jousting, more than 100 vendor booths and turkey legs up the wazoo.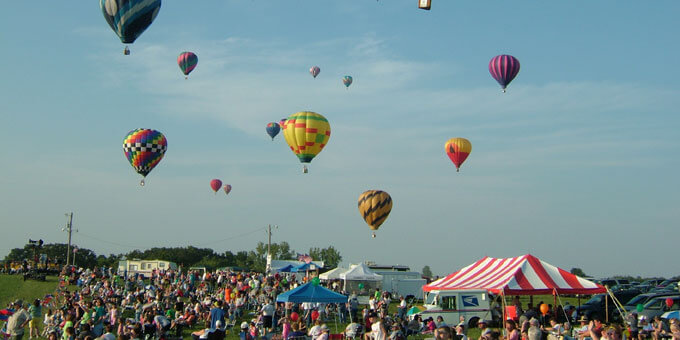 Great Pershing Balloon Derby in Brookfield, MO
September 1-4
Watch dozens of hot air balloons take flight at the Great Pershing Balloon Derby[18]. This exciting community event is held every Labor Day weekend, with thousands of spectators looking on as the colorful balloons take flight. The balloon derby is kicked off with sidewalk sales from downtown merchants on Friday and includes other events like arts and crafts, games, entertainment, a balloon derby dance and more.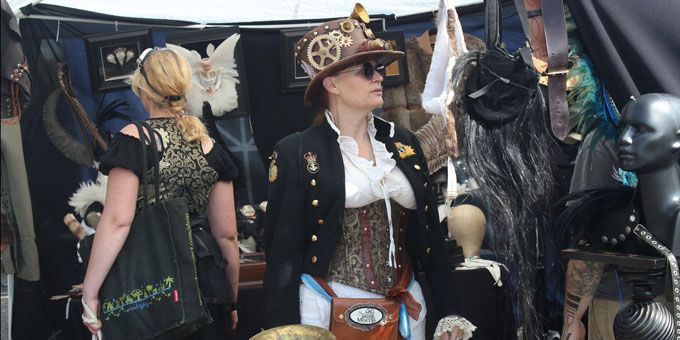 Big River Steampunk Festival in Hannibal, MO
September 2-4
The Big River Steampunk Festival[19] in Hannibal is unlike any other on this list, with a unique steampunk culture behind each event, contest and activity. Dive into the fun with this victorian science fiction festival, featuring costume and facial hair contests, ballroom dancing lessons, the Big River Film Festival, entertainment from a circus sideshow, steampunk seminars and workshops, a parade and so much more. You'll never experience any festival quite like this one and the best part? Admission and most activities are free!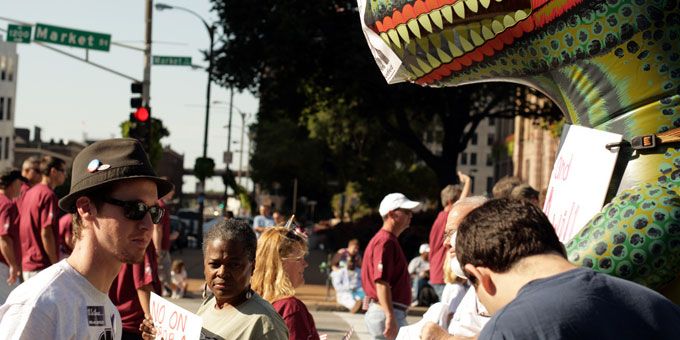 St. Louis Downtown Labor Day Parade
September 4
St. Louis will be ripe with festivals and events this Labor Day weekend, but if you only have time to check out one, definitely make sure to make an appearance at the annual Downtown Labor Day Parade. Kicking off at 9 a.m. at 13th and Olive, the parade is a St. Louis tradition featuring thousands of local union members marching through the downtown area. That same weekend, the Missouri Botanical Garden will host its annual Japanese Festival[20] (Sept. 5-7) featuring traditional Japanese food, dance, and entertainment. The live taiko drumming, brightly colored costumes and live sumo wrestling are incredible to see. If neither of those are your cup of tea, give the Big Muddy Blues Festival[21] (Sept. 5-6) a shot, and catch a killer lineup of talented blues musicians, or stop by the St. Louis Greek Festival[22] (Sept. 4-7) for a show of traditional folk dancing, a tour of the beautiful St. Nicholas Greek Orthodox Church and authentic Greek gyros, baklava and moussaka.
MINNESOTA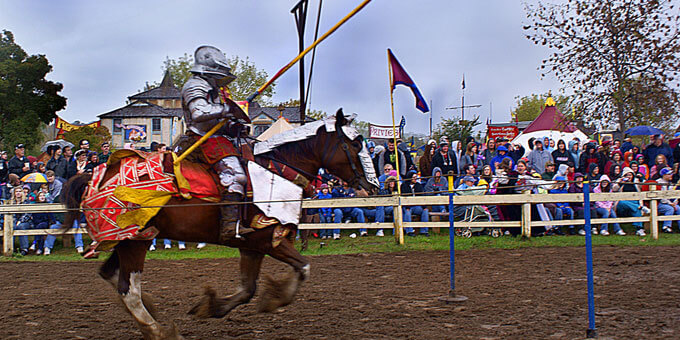 Minnesota Renaissance Festival in Shakopee, MN
August 19 - October 1
Enjoy seven different themed weekends and loads of fun during the 45th season of the Minnesota Renaissance Festival[23] in Shakopee. Plenty of family-friendly activities await like scavenger hunts, a petting zoo, jousting, parades and face painting. The 21 and up crowd will enjoy the Pig N' Swig beer and bacon tastings, the Mead Social, Bawdy Beer Show and Pub Crawl while visitors of all ages will have the chance to participate in all kinds of creative competitions, browse the marketplace and dine on delicious food and drink.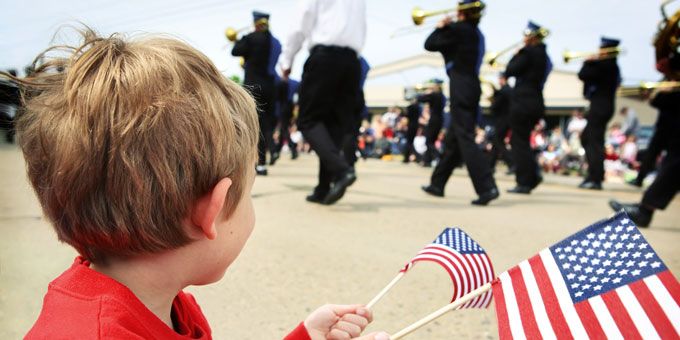 Carlton County Labor Day Celebration in Cloquet, MN
September 2-3
Celebrate Labor Day with an Old Timer's Banquet on Sunday, free for those 62 and older, followed by the 5K Glow Stick Run/Walk for the whole family. Monday is the main event, with the 11K Blue House Orphanage Run, a Labor Day car show, and one of the longest-running Labor Day parades in the country - 99 years running! The Carlton County Labor Day Celebration[24] also features a free Labor Day picnic and carnival featuring a petting zoo, inflatables for the kids, face painting and live music.
OHIO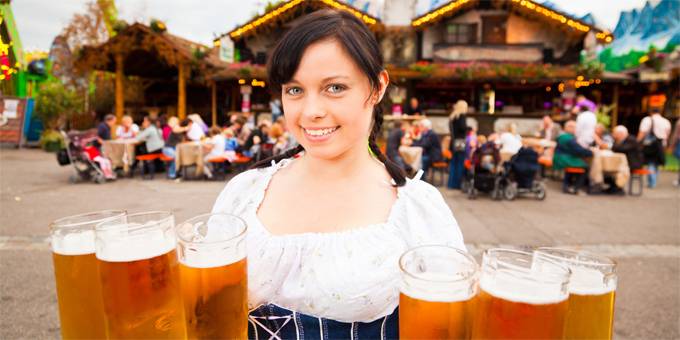 Cleveland Oktoberfest in Berea, OH
September 1-4
This four-day event presented by Paulaner is the Cleveland area's premiere Labor Day weekend event, with plenty of entertainment, food and ethnic experiences. Enjoy live performances from talented musicians and dancers from around the globe while you wash down delicious brats and schnitzels with refreshing brews. If beer is your thing, check out the Best Oktoberfest Microbrew Competition in the biergarten — you won't be sorry. Of course, we can't go without mentioning the Glockenspiel too! A much anticipated event during Cleveland's Oktoberfest[25], the crowds line up to watch the Schuhplattlers of STV Bavaria come out onstage and strut their stuff with traditional dress and folk dancing. They'll even close out the performance by tossing tons of Oktoberfest souvenirs out into the crowd.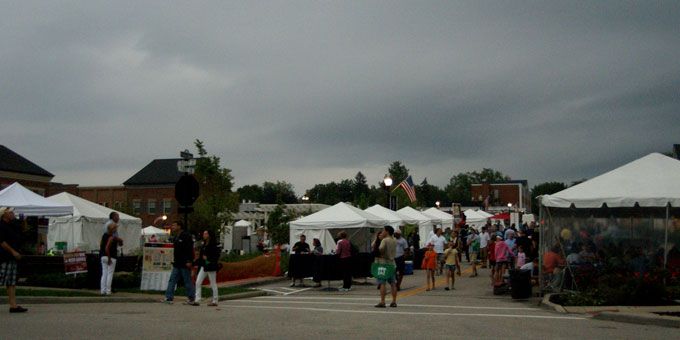 Taste of Hudson in Hudson, Ohio
September 3-4
Treat your tastebuds to a smorgasbord of flavors from more than 20 different local restaurants. The Taste of Hudson[26] attracts thousands to the city every Labor Day weekend with vendors offering snack-size portions of mouthwatering grub and a huge variety of live music — more than 60 bands! The festival also features a fine arts and craft fair, a wine and beer garden, a car show, a family Race to the Taste 5K and even a special area where the younger kids can play.
WISCONSIN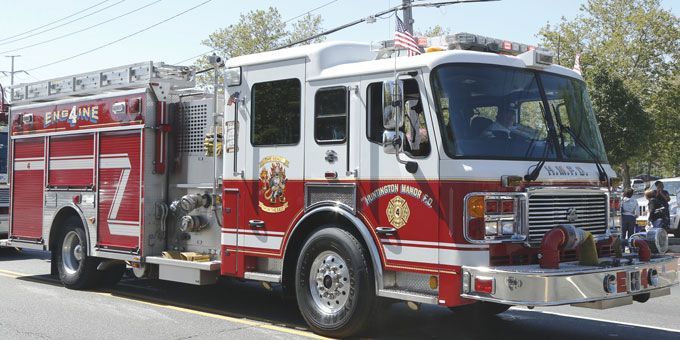 Hillsboro Firemen's Labor Day Celebration in Hillsboro, WI
September 1-4
The Hillsboro Firemen's Labor Day Celebration[27] is an annual fundraiser to aid the town's volunteer fire department. The event lasts the entire holiday weekend, with plenty of fun activities for the whole family. Savory and sweet eats will be available inside the Firemen's Beer Tent & Kitchen each day as well as free carnival rides every day. Additional events include a gun raffle, craft fair, half marathon and family fun run, the Garden Tractor Pull, WILMRA Lawn Mower Races and a Labor Day Queens Contest. All the fun is topped off with Vernor County's largest Labor Day Parade on the last day of the festival.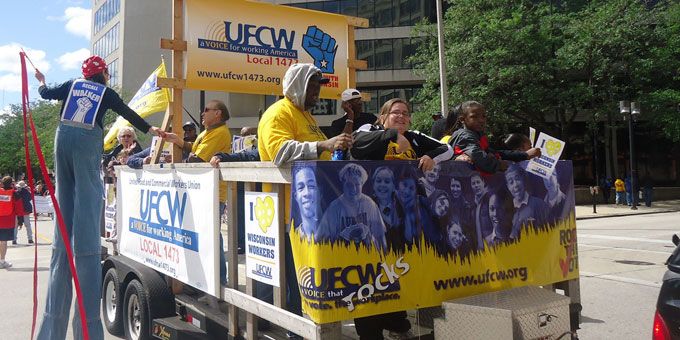 Milwaukee Laborfest in Milwaukee, WI
September 4
The Milwaukee Laborfest[28] is hosted by the Milwaukee Area Labor Council and is the biggest Labor Day celebration in the state. The festival features a cruise and car show, displaying beautiful, antique American-made automobiles, refreshments, family-friendly games and activities, live music and even live professional wrestling! While you're there, enter the raffle to win the grand prize: a 2016 Harley Davidson IRON 883. And make sure to grab a spot early for the Labor Day Parade, a march you won't want to miss! This festival is free to the public and has hosted President Obama twice in the last five years.
What's your local Labor Day celebration like? How do you and your family celebrate? Leave us a comment below!