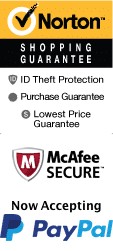 The History Buff Downtown Savannah Walking Tour
32 Abercorn St Savannah, Georgia 31401
1-800-987-9852
Chat Now
If you're a history buff looking to explore the stunning beauty of Georgia's oldest city, then The History Buff Downtown Savannah Walking Tour is the perfect activity for you. Set against the backdrop of cobblestone streets and moss-draped trees, you'll embark on a two-hour journey, led by an experienced guide who will take you through the city's most iconic landmarks and hidden gems.

During the tour, you'll learn about the history and evolution of Savannah from its founding in 1733 to its role in the American Revolution, and the Civil War. You'll have the unique opportunity to explore Savannah's iconic squares, each of which is steeped in history and has a unique story to tell.

You'll also visit key landmarks, such as the famous Forsyth Park Fountain, the Cathedral of St. John the Baptist, and the iconic Mercer Williams House, which was made famous in the movie "Midnight in the Garden of Good and Evil." You'll even have the chance to visit lesser-known spots like the childhood home of writer Flannery O'Connor and the old Pirate's House restaurant.

As you walk through Savannah's historic streets, our guide will provide you with fascinating insights into the city's history and culture, recounting stories about the people who lived and worked there, and giving you an intimate perspective that only a walking tour can provide.

This walking tour is a leisurely stroll, covering approximately 1.5 miles, but comfortable shoes are highly recommended. You'll be able to take in the sights and sounds of Savannah's historic district at a pace that is perfect for experiencing the city's unique ambience.

In summary, The History Buff Downtown Savannah Walking Tour is an excellent opportunity to experience the beauty and history of one of America's oldest and most historic cities. Our two-hour walking tour will leave you with a new appreciation of Savannah's rich history and culture, and a deeper understanding of the city's role in shaping the American story. So lace up your shoes, join us, and let us take you on an unforgettable journey through the heart of Savannah.
Book Now!