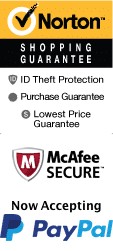 Savannah Strangled Not Stirred Pub Crawl
225 W River St Savannah, Georgia 31401
1-800-987-9852
Chat Now
Get ready to experience a unique and thrilling pub crawl in one of the most historic cities in America! The Savannah Strangled, Not Stirred Pub Crawl will take you on a journey through Savannah's vibrant nightlife scene, visiting some of the city's most fascinating and spooky pubs. As you traverse the streets, your expert guide will share chilling stories of murders, mysteries, and hauntings that have occurred in the places you visit.

The tour begins at a centrally located spot in Savannah, where you'll meet up with your guide and fellow pub-crawlers. From there, you'll venture out to explore the hidden gems of Savannah's old town. You'll visit four different pubs, each with a unique atmosphere and backstory. At each stop, you'll have the option to enjoy a refreshing drink or a tasty snack, all while learning about Savannah's history of crime and mystery.

Throughout the tour, you'll learn about the haunted history of the pubs and the surrounding area. Your guide will share sordid tales of gambling, prostitution, and other vices that were once prevalent in Savannah. You'll also hear stories of unsolved murders and unexplained phenomena, adding an eerie element to the evening.

The Savannah Strangled, Not Stirred Pub Crawl is approximately three hours long and covers about a mile and a half of walking. Be sure to wear comfortable shoes and dress appropriately for the weather. The tour is great for groups of friends, a fun date night, or even solo explorers who want to meet new people and learn about Savannah's dark past.

Whether you're a history buff or a thrill-seeker, the Savannah Strangled, Not Stirred Pub Crawl is the perfect choice for a night out on the town. Enjoy a spooky evening in one of America's most fascinating cities and create unforgettable memories with friends. Don't miss out on this unique and exciting way to experience Savannah's nightlife!
Book Now!