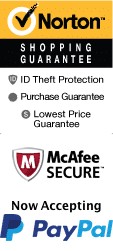 If Headstones Could Talk Bonaventure Walking Tour
330 Bonaventure Rd Savannah, Georgia 31404
1-800-987-9852
Chat Now
If Headstones Could Talk Bonaventure Walking Tour in Savannah is an enlightening and interactive tour that takes you through the beautifully landscaped Bonaventure Cemetery. Renowned for its stunning sculptures and intricate funerary art, this cemetery is not only a final resting place but also a remarkable outdoor art museum that provides insight into Savannah's history. This tour is a must-do activity for anyone who appreciates the beauty and stories embedded in a cemetery.

Led by professional guides, the walking tour takes around two hours to complete and covers over two miles. Along the way, you will discover the stories of Bonaventure Cemetery's notable occupants such as poets, artists, writers, and famous army officers. The guides will help you to understand the symbolism behind the headstones and ironwork, which is integral to the funerary art.

The tour takes you on a journey through the various sections of the cemetery, from the oldest graves to some of the newer and more unique. You'll see iconic graves like the famous "Bird Girl" statue and reflect on the stories behind others. The stunning view of the Wilmington river and the marshes from the bluff is another highlight of the tour.

Moreover, you'll hear tales of the Civil War, the yellow fever epidemic, and the deep-rooted traditions of the American South. The vivid descriptions of Savannah's history and the inspiring stories of the people who have contributed to it, added to the eerie charm of the cemetery, make this tour worth experiencing.

Bonaventure Cemetery plays a critical role in Savannah's culture, and If Headstones Could Talk Bonaventure Walking Tour offers an immersive experience of understanding the city's values. Overall, this tour provides a unique perspective on the intricate beauty and unsettling history of the cemetery.

In conclusion, "If Headstones Could Talk Bonaventure Walking Tour" is a historic masterpiece that paints a fascinating picture of a cemetery's past and present. With the help of knowledgeable guides, visitors can connect with Savannah's culture through the stories of the city's prominent residents. The tour provides an excellent opportunity to explore Bonaventure Cemetery's exceptional beauty and learn about Savannah's history, making it a must-do activity on your next trip to this mesmerizing city.
Book Now!