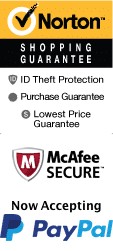 Historical Walking Tour
120 Bull St Savannah, Georgia 31401
1-800-987-9852
Chat Now
Lace up your walking shoes and prepare to step back in time on the Historical Walking Tour of Savannah, Georgia. This immersive tour will take you through the streets of one of the most beautiful and historic cities in the United States. As you walk among the stunning architecture and cobblestone streets, your guide will regale you with tales of Savannah's past, from its founding in 1733 to the present day.

During this two-hour tour, you'll explore the city's famous squares, including Chippewa Square, where Forrest Gump sat on a bench and told his life story. Your guide will also take you to the childhood home of famous author Flannery O'Connor and the Mercer-Williams House, where the murder that inspired the book and movie "Midnight in the Garden of Good and Evil" took place.

As you stroll through the city, you'll learn about notable figures in Savannah's history, including founder General James Oglethorpe, Revolutionary War hero Casimir Pulaski, and famous architect William Jay. You'll also appreciate the stunning architecture and design of the city, including buildings influenced by Gothic, Greek Revival, and Victorian styles.

This walking tour is approximately 2 miles long, so comfortable shoes and clothing are recommended. The tour takes place rain or shine, so check the weather before you go and bring an umbrella if needed. Your guide will provide a wealth of information and answer any questions you may have.

At the end of your Savannah Historical Walking Tour, you'll have a newfound appreciation for the city and its rich history. You'll walk away with a deeper understanding of the unique culture and architecture that makes Savannah a true gem of the South. So don't hesitate - book your tour today and experience the beauty and history of Savannah firsthand.
Book Now!