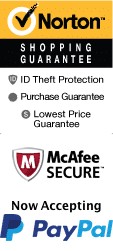 Historical Drinking Tour of Savannah
121 Barnard St Savannah, Georgia 31401
1-800-987-9852
Chat Now

Explore the local streets on a walking tour of the city

Small-group tour

Led by a local guide

Free drinks included

Free snacks included

Tour is wheelchair accessible

Duration: 3 hours

Tour lasts approximately 3 hours.

Includes food tasting and light refreshments.

Handicap Accessible

Cameras are Permitted

Schedule
Savannah, Georgia, is a city steeped in history, and what better way to explore its rich cultural heritage than with a Historical Drinking Tour that explores the nightlife of the city? This unique activity takes you on a delightful journey through Savannah's historic district to learn about its fascinating past while sipping on delicious local beverages.

You'll start your tour with a knowledgeable guide picking you up at a central location in Savannah's historic district. From there, your guide will take you on a two-hour adventure through the area's cobblestone streets, providing insights and stories about its oldest bars and breweries.

Throughout the tour, you'll get to sample various craft beers, tasty wines, and delicious cocktails from some of the city's most popular watering holes. You'll even get to indulge in Savannah's famous to-go cups, so you can continue your libation fest while you explore the city.

Along the way, your guide will regale you with tales of Savannah's historic figures and landmarks. You'll learn about the city's founding, its involvement in the Revolutionary and Civil Wars, and key historical events that shaped this southern gem. You'll take in stunningly preserved architecture and hear fascinating stories of yesteryear that make Savannah an exciting place to visit.

The tour lasts about two hours, with plenty of time to enjoy each drink and discover the history of Savannah's unique past. You'll walk a little over a mile, so put on comfy shoes and be ready to explore.

Savannah's Historical Drinking Tour is an unforgettable way to experience one of America's most fascinating cities while getting a buzz on. You'll savor the flavors of Georgia's finest beverages while learning about Savannah's history, earning an experience no visitor should miss.

So, if you're looking for a fun activity with a historical twist and plenty of adult beverages, make sure to book your spot on the Savannah Historical Tour today!
Options:
Historical Drinking Tour of Savannah
Available 9/28/2023 until 3/30/2024 View Detailed Schedule
This Historical Drinking Tour Meets in Telfair Square at 4:30pm and end at the Pirate's House at 7:30pm.
Book Now!