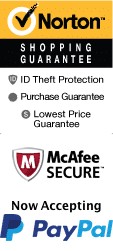 Historic Savannah Walking Tour
32 Abercorn St Savannah, Georgia 31401
1-800-987-9852
Chat Now


Explore the local streets on a walking tour of the city

Fully narrated tour

Led by a local guide

Small-group tour

Duration: 2 hours

Schedule
If you love history and walking, then the Historic Savannah Walking Tour is the perfect activity for you. This immersive tour takes you on a journey through one of America's most important historic cities, Savannah, Georgia, as you learn about its rich history and culture. Along the way, you'll see some of Savannah's most iconic landmarks and architectural marvels.
The tour kicks off at Ellis Square, the heart of downtown Savannah. From here, your guide will take you on a journey through time, recounting the city's founding and the many significant events that took place here. You'll walk the same paths as some of America's greatest historical figures, from General James Oglethorpe to Juliette Gordon Low, and discover the many hidden gems scattered around Savannah.
On your tour, you'll see an array of Savannah's most iconic landmarks, from the grand Cathedral of St. John the Baptist to the historic Telfair Academy. You'll also have the chance to take a stroll through beautiful Forsyth Park, explore charming neighborhoods like the Victorian District, and learn about the city's rich cultural heritage.
The Historic Savannah Walking Tour is a leisurely 2-hour walk that covers approximately 1.5 miles. Comfortable walking shoes are recommended, as some of the streets are made of cobblestone and can be a bit uneven. However, the pace of the tour is relaxed, allowing you to take your time to soak in the sights and sounds of this beautiful city.
Savannah is steeped in history, and the Historic Savannah Walking Tour is the perfect way to immerse yourself in it. From its grand architecture to its lush parks and historic landmarks, there is something for everyone to enjoy on this tour. Whether you're a history buff, an architecture enthusiast, or simply a lover of beautiful places, you're sure to find something to love on this tour.
In conclusion, the Historic Savannah Walking Tour is an excellent choice for anyone looking to explore the beauty and history of Savannah. From its stunning landmarks and architecture to its rich culture and traditions, Savannah is a city that has much to offer. So if you're looking for a way to experience the best of this vibrant southern city, be sure to book your walking tour today and get ready for an unforgettable adventure!
Book Now!