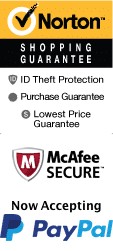 Generals and Generalities Cocktail Tour in Savannah
1 W Liberty St Savannah, Georgia 31401
1-800-987-9852
Chat Now
Welcome to the Generals and Generalities Cocktail Tour in Savannah, Georgia – a unique way to explore the city's historic landmarks and enjoy its famous cocktails. Led by a local guide, this two-hour walking tour takes you on a journey through the city's storied past while introducing you to some of its best drinks, both traditional and modern. With stops at some of the city's most famous watering holes, this tour is perfect for cocktail enthusiasts and history buffs alike.

The tour begins at Tondee's Tavern, a historic bar dating back to the late 1700s. From there, you'll make your way through the city's picturesque streets, taking in landmarks like the Mercer House, famous for its role in the book and movie "Midnight in the Garden of Good and Evil," and the soaring Christ Church, which has stood for over 250 years. Along the way, you'll learn about the city's most famous generals and the stories behind its most notable buildings.

Of course, no cocktail tour of Savannah would be complete without a few drinks. You'll stop at several bars and restaurants along the route, each offering a taste of the city's unique cocktail culture. Along with classic southern favorites like the Mint Julep and the Savannah Tea, you'll also savor creative concoctions like the Lavender Lemonade and the Cucumber Collins. Whether you're a seasoned cocktail connoisseur or just looking to try something new, this tour has something for everyone.

As you stroll through the city, your guide will share fascinating stories and little-known facts about Savannah's rich history. From the arrival of the first colonists to the Civil War and beyond, Savannah has played a key role in shaping the history of the United States. Along the way, you'll hear about the city's most famous residents, from writers and artists to generals and politicians.

With its winning combination of history, culture, and drinks, the Generals and Generalities Cocktail Tour is a must-do for anyone visiting Savannah. Whether you're a first-time visitor or a long-time resident, this tour offers a fresh perspective on one of America's most beloved cities.

So what are you waiting for? Book your tour today and discover the best that Savannah has to offer – one drink at a time.
Book Now!