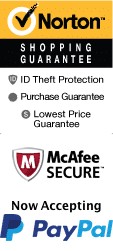 A Walk Through Midnight in Savannah
127 Abercorn St Savannah, Georgia 31401
1-800-987-9852
Chat Now


Explore the local streets on a walking tour of the city

Get inside tips from a local

Soak up the atmosphere on a walking tour

Led by a local guide

Duration: 90 minutes

Schedule
Welcome to A Walk Through Midnight in Savannah, a thrilling nighttime tour through the beautiful and eerie streets of Savannah, Georgia. This tour is perfect for history buffs and thrill seekers alike, as it offers a unique perspective on the city's most iconic landmarks and ghostly legends. Led by an experienced guide, you'll explore the spookiest corners of Savannah and learn about the city's rich and haunting history.
As you embark on this tour, you'll witness some of the city's most notable landmarks such as the Mercer Williams House and the Bonaventure Cemetery. You'll also hear stories of the hauntings and inexplicable occurrences that have taken place in these areas. This tour is not for the faint of heart, as it explores some of the most haunted locations in Savannah.
Throughout the walk, your guide will share stories, facts, and legends that will bring this richly historical city to life. You'll learn about Savannah's past and present, from the city's founding to its modern-day vibe. Be sure to bring comfortable walking shoes and a sense of adventure, as this tour requires a moderate amount of walking.
Aside from the historical and spooky elements, the night walk also allows you to see the city in a new light. With the stars shining bright above, there is a certain enchanting atmosphere that can only be experienced at night. Plus, the darkness adds to the eerie ambiance of the spooky stories being told.
In addition to the tour itself, A Walk Through Midnight in Savannah offers a unique and memorable experience. It allows visitors to see Savannah from a new perspective and learn about the city's history and paranormal legends. Each step will leave you wanting more, as the thrill of the unknown pulls you deeper into the city's haunting past.
Overall, A Walk Through Midnight in Savannah is an unforgettable experience that offers both fun and education. It's a tour that is perfect for anyone looking for a spooky evening adventure or a unique learning opportunity. Don't miss out on this once-in-a-lifetime opportunity to explore the darker side of Savannah's past.
So, if you're ready for a spine-tingling adventure through one of the most haunted cities in the US, then don't hesitate – book your tickets today for A Walk Through Midnight in Savannah!
Book Now!