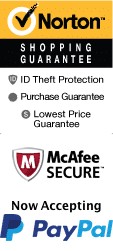 1-Hour Bonaventure Cemetery Golf Cart Guided Tour in Savannah
330 Bonaventure Rd Savannah, Georgia 31404
1-800-987-9852
Chat Now
Experience an enchanting adventure like never before with the Bonaventure Cemetery Journeys tour in Savannah, Georgia. This tour lets you witness the most beautiful cemetery in the world, where you can explore the resting places of some of the most famous people in Savannah's history, including Johnny Mercer and Florence Martus. Your journey through the cemetery is guided by experts who will enlighten you with the history and legends of the beautiful graves and tombs.

The Bonaventure Cemetery is located on the historically rich Wilmington Island, Georgia, and is a must-visit attraction for history buffs and nature lovers. The cemetery encompasses over 100 acres of serene beauty with oak trees draped with Spanish moss, which adds an ethereal touch to the site. The tour requires minimal walking, and the graves are located in sections, making it easy for visitors to navigate through the cemetery.

During the tour, you'll visit the graves of some of Savannah's most iconic figures, including Little Gracie Watson's grave, which is said to bring good luck to visitors who leave a small toy or trinket. You can explore the region's rich history as you learn about the burial rites and customs of the past, and you'll also get to know the stunning architecture used in the making of the graves and tombs.

The Bonaventure Cemetery Journeys tour usually takes approximately two hours, providing visitors ample time to appreciate the beauty and explore the interesting history of the cemetery. The tour guide will be equipped with extensive knowledge about the cemetery and its inhabitants, making the tour educational and fun.

The Bonaventure Cemetery is the final resting place of notable figures like Conrad Aiken, a Pulitzer Prize-winning author, and Savannah's Hook, James Oglethorpe. They're instantly recognizable names, and their legacies are explored through the tour's engaging storytelling by the guide.

In summary, the Bonaventure Cemetery Journeys tour is a scenic and historic tour of one of Savannah, Georgia's most iconic landmarks. With its rich history and stunning architecture, this tour should be on every traveler's bucket list. So, join the tour and delve into the region's remarkable history and beautiful scenery to experience an unforgettable adventure.
Book Now!