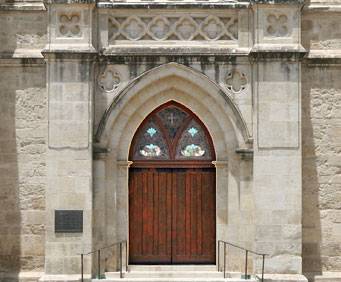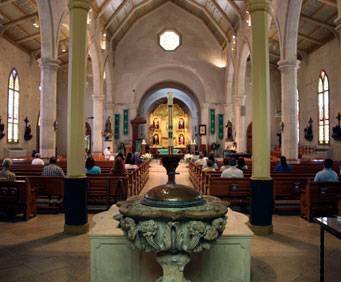 San Fernando Cathedral in San Antonio, TX
231 W Commerce St San Antonio, , TX 78205





(
3.0
)
Based on

10

reviews ↓
The following tours visit San Fernando Cathedral:

7/18/2019 - 12/31/2019
a href="https://www.

1/1/2020 - 3/31/2020
7/18/2019 - 12/31/2019

The City Sightseeing Tour is the perfect way for the entire family to enjoy everything thata href="https://www.
San Fernando Cathedral is a Tour Stop / Pick Up for the following tours:
The San Fernando Cathedral, located in San Antonio Texas, is a beautifully designed landmark that attracts visitors from all over.
The magnificent building has been at the heart of the city for many years, right from the start. Its location itself is prominent, making it a landmark for most that visit. It sees thousands of visitors each year. The church was founded on March 9, 1731, by a group of fifteen families from the Canary Islands. The families came when King Phillip V of Spain invited them to do so in an effort to create the church as one of the most important elements within the city.
Although the church was originally that of a Catholic Cathedral, today it serves any and all God-loving people in the city and from around it. Mass is celebrated each week and all services, including baptisms, weddings, funerals and various others, are available and served on a grand scale. In addition, the San Fernando Cathedral is also the home of various events, unique concerts and symphonies that happen each year.
Visitors to the cathedral often come by tour bus to see the unique structure and history that this location offers. If you plan to attend with a large group of people, call in advance to make tour arrangements. In addition, you may want to stop by the gift shop that is located on the premises as well. Check San Fernando's calendar to find upcoming events and information regarding hours of operation.