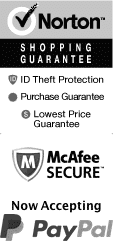 Things to do in San Antonio for Couples
Bring an extra spark of romance to your vacation to San Antonio with these amazing attractions. Visit the art museum, take a helicopter tour, enjoy a show, or take a carriage tour. There are many restaurants to visit, the Riverwalk to see, and much more to do, making Alamo City the perfect place to go! Be sure to check out the hotels in the area as well as vacation packages and helpful info about weather and other subjects.
Things to do in San Antonio for Couples
May 31, 2023
to
Mar 31, 2024
Go Rio San Antonio River Cruises : Boat Rides San Antonio Riverwalk
Schedule
A couple can enjoy San Antonio in a brand-new way with tickets for the Go Rio San Antonio Riverwalk cruises. These cruises take guests out on the water so they may explore the local landmarks, restaurants, shopping, and other attractions. You'll learn a great deal about San Antonio's stunning surroundings and learn more about its history as you glide along the magnificent Riverwalk. Because this tour will show you some of the best cityscapes, bring your camera for some romantic photos to capture the special moments you will share.
Jun 3, 2023
to
Sep 30, 2023
San Antonio Winery Bus Tours with Lunch
Schedule
Whether you are a fan of wine or want to sample a few brews to see which ones are your favorite, this San Antonio Winery Bus Tour with Lunch is a great endeavor. Board the bus to explore some of the finest wines in San Antonio at a real winery. You'll be able to sample a variety of great flavors while pairing it with a delicious meal.
May 31, 2023
to
Dec 31, 2023
King William Carriage Tour
Schedule
Get ready to sweep your loved one off their feet during an exciting and romantic carriage ride tour. With the King William Carriage Tour, guests will be able to explore some great landmarks in San Antonio while experiencing the fun of a carriage adventure.
May 31, 2023
to
Dec 31, 2023
San Antonio Walking Ghost Tour
Schedule
Venture on the San Antonio Walking Ghost tour to hear all about the creepy legends and hauntings that happen in San Antonio. Whether you are a fan of the paranormal or just want an excuse to cling to that special someone during some potentially frightful moments, this walking tour is a unique and fun way to enjoy a night with a loved one.
May 31, 2023
to
Mar 31, 2024
McNay Art Museum
Schedule
Impress your special someone with a romantic venture to the McNay Art Museum. Great for couples, this museum features an array of pieces from artists like Pablo Picasso, Henri Matisse, and Paul Cezanne. Art enthusiasts are certain to have a great time, and it offers the perfect opportunity for a date.
May 31, 2023
to
Mar 31, 2024
City Sightseeing Hop-On / Hop-Off San Antonio Tour
Schedule
With the City Sightseeing Hop On / Hop Off San Antonio Tour, visit locations including San Fernando Cathedral, the Spanish Governor's Palace, Market Square, and of course the Alamo. You may connect with San Antonio's history and discover the city in fresh ways thanks to the more than a dozen stations that are available for you to explore at your leisure.
May 31, 2023
to
Dec 31, 2023
Travis Park Carriage Tour
Schedule
This is a wonderfully romantic option for your getaway! With the Travis Park Carriage Tour, you may take a memorable carriage ride through Travis Park and see the wonders of San Antonio. It takes a carriage about 20 minutes to complete the journey. You'll take a charming carriage ride around Travis Park. Legendary San Antonio landmark Travis Park was formerly a portion of the Alamo. Col. William Barrett Travis, who led the Texas soldiers at the Alamo battle, is honored in the park's name. Travis Park, a natural haven in the middle of the bustling metropolis, is situated right in the center of San Antonio.
May 31, 2023
to
Dec 31, 2023
San Antonio Alamo Helicopter Tours
Schedule

What a thrilling way to experience San Antonio with breathtaking views of the city's top attractions thanks to this helicopter tour! Up to 3 people can ride on these helicopter tours to get a terrific perspective of the beautiful San Antonio scenery and the exhilarating thrill of a helicopter trip.
May 31, 2023
to
Dec 31, 2023
Buckhorn Saloon & Museum
Schedule
Visit the Buckhorn Saloon in one of the oldest cities in the nation for a historical attraction in the cowboy style. The Alamo and the Riverwalk are both only two blocks away from both attractions, providing visitors to downtown San Antonio with a convenient position. It is great for date night, which allows guests to learn while enjoying one another's company.
Jun 3, 2023
to
Jul 22, 2023
The Dinner Detective Murder Mystery Dinner Show San Antonio
Schedule
Date night just got even cooler with tickets to the Dinner Detective Murder Mystery Dinner Show in San Antonio, TX. This iconic show puts guests smack dab in the middle of a murder mystery. Work with your date to find and solve clues, and put your heads together to solve the murder.